A lot can happen in 4 days. As some of you facebook followers may have read, our basement had standing water after one day-one hour really-of copious amounts of rain last week. This prompted us to finally remove the old carpet in one room. One perk, maybe the only one. Then more rain over the weekend. Rain last night that put more water in our basement this morning…just when it had dried from the last time.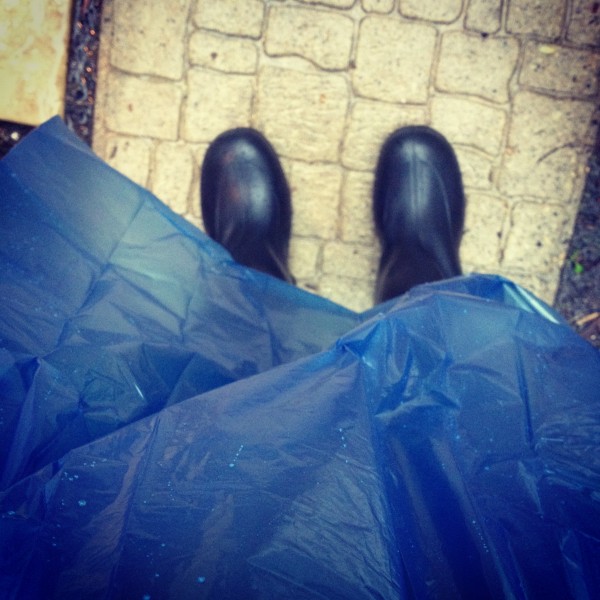 We really need to adjust the grade of the yard and reroute the gutters. I don't know how the previous owner lived here for 20 or 30 years and never addressed these issues. We've been here for 6 months and have had 3 incidents where water sat in the basement.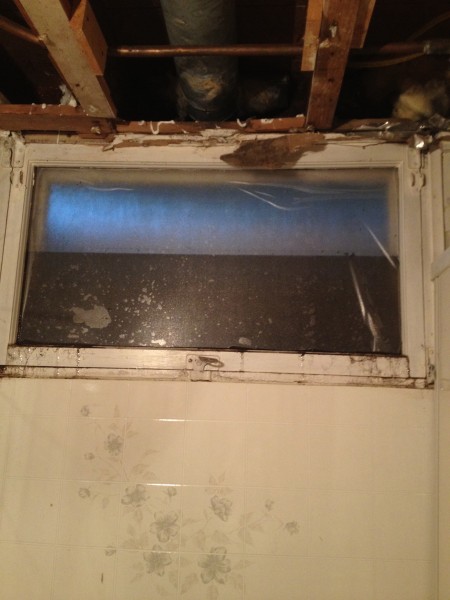 It even came through the window wells. Greg hurried into the storm to dig trenches and redirect the water. They worked wonders but didn't remain since it continues to seep in the backside. Thunder, lightning, a drenched husband and muddy boots summed up that evening. Greg was having fun though. He likes doing that sort of work. He's one of those guys that actually misses hard labor from his days of helping his dad's construction business and not from time in prison. Thought I should clarify that neither of us have been incarcerated.
The grass seed washed away so we're back to square one on the new lawn.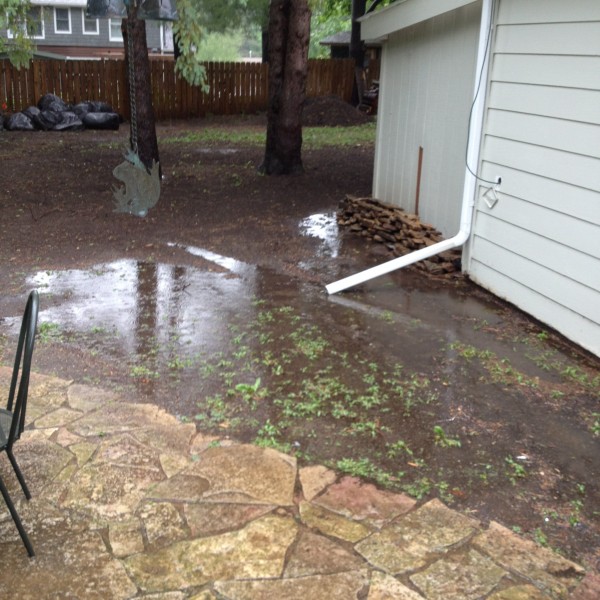 Needless to say I'm not having too great of a day vacuuming the standing water from the rooms, moving the fans around and picking up drenched cardboard. There are 2 dressers sitting in parts in our refinishing rooms (which happen to be 2 of the rooms with water) and I have to shift those pieces and our heavy treadmill…I've been trying to regularly get on the thing and establish a healthier lifestyle before my 30th birthday in September. A lifestyle I used to have and miss. Going on week 3 of regular runs and feeling awesome. Sore, so very sore the first week but now I grab my phone, play some music on Pandora and get moving. I'm a treadmill dancer which is dangerous but no serious accidents to report yet. I even created a song called Treadmill Dancer (so what if it's very similar to Elton John's Tiny Dancer). Hold me closer, treadmill dancer.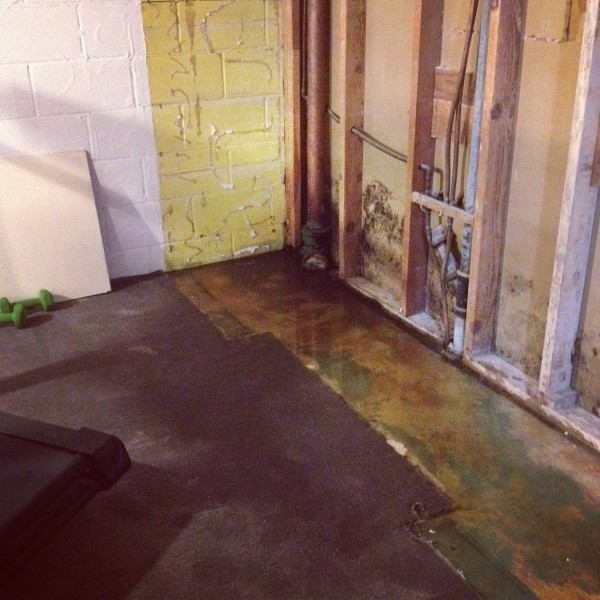 I am somewhat pleased the water did not invade our studio space. That's where we used to keep some of the finished pieces. Just in case, those pieces are upstairs in the second bedroom. Or as we refer to it, "the room we rarely enter." It still smells like it did before we moved in since we keep the door closed.
On the other end of the spectrum, it's odd to hear stories from home, in Indiana, about extreme drought and fires while we have an abundance of water-our town is flooded in areas. I tried to send the storm their way. My family farms and it's been rough. My dad said they haven't had to mow for 3 weeks.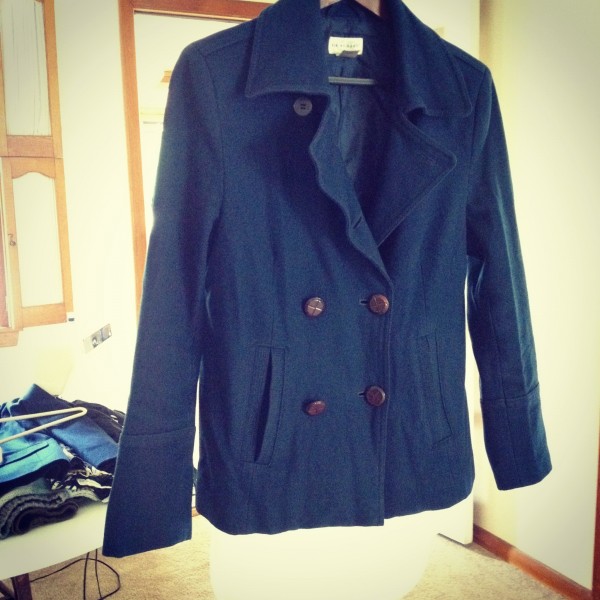 As you may have also read on our facebook page, we went to the Carleton College (one of the colleges in town) garage sale twice Friday. I was amped up to find furniture but then realized it would be mostly stuff left or donated by the college students, probably not the best. I don't even want to think about those futons. There were plenty of nice clothes to pick through though. I gathered some basically new cashmere sweaters, a nice blue J Crew-like coat, some clothes for my bro-in-law (poor college student that he was-he has since graduated from Ball State/looking for a job) and more things that were practically new.
Then, as of yesterday afternoon, the junk we've been collecting and taking from the house, left by the previous owner, is gone. Yep, the stuff sitting on the side of the driveway/garage I've been complaining about. Goners. Good riddance. We posted an ad on craigslsit with some free things and asked if anyone could help us out by taking other stuff to the dump for some moolah. A nice man and his son answered the call and took it all away. Instead of borrowing our neighbor's truck and having to make several trips plus arranging a time to do it…since the facility is closed when we could go. This made momma a very happy lady. (I call myself momma sometimes even though I have no children-just a pup.) The man even offered to help take away the yard waste bags, all we need to do is ask. Thanks, Brian! Gotta love craigslist.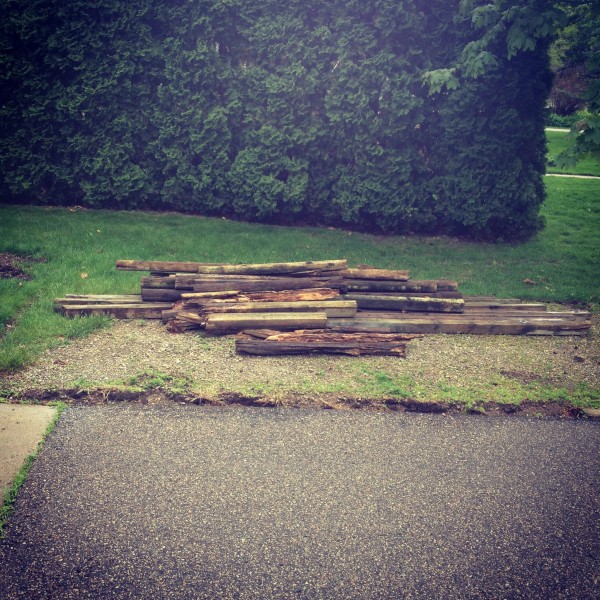 Oh, we decided not to have the garage sale hence more things to have taken away. No big ticket items, tons of free things and no time to waste were the major factors in the decision. Don't get me wrong, I love hosting garage sales but not this year. Greg and I brought most of the garage sale things to a donation store in town Saturday. It's been muggy and mosquito infested with the rain and heat so we took it easy between storms.
Father's Day was in there. But we were both away from our pops, a few states sitting between us. I hope they had a good day.
Being so thrilled with all that stuff gone, we organized the basement and garage again so we could make space to begin work on three more dressers. All different styles and all with different plans. If it works out. I'm excited.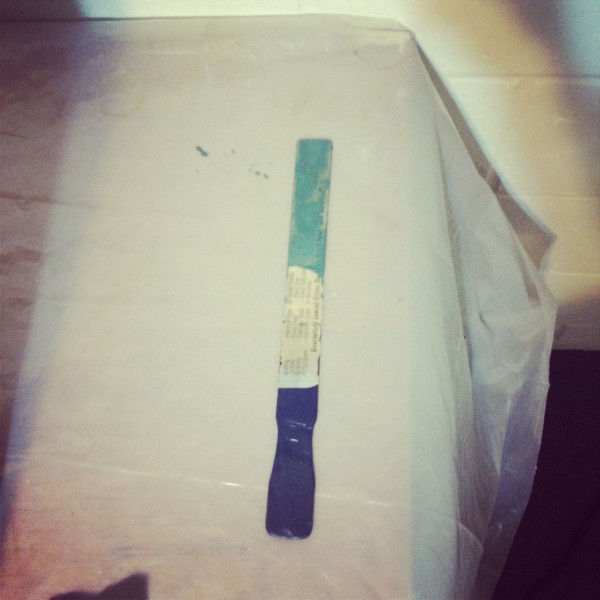 Have you had any acts of kindness from someone you met on craigslist? Also, have you come across any hardware you adore? I'm having some trouble finding "the one" for the empire dresser. Any stories of a flooded basement?