Nothing is at a point to share. Both dressers (the antique empire and the mid-century pieces) are curing then need a few coats of wax and more cure time. I'm waiting for 2 sets of hardware. And telling you about the grass we're trying to grow is a real snorer of a topic. At least I would think so as a reader. So I'm going to share the post I started to write about us as answered by Annie. It's lengthy. Grab a snack, a drink, take breaks. Here is our story.
*Update: we did this interview in 2014 that has more recent news.  To find out how we answered why we started blogging, what fuels our passion for woodworking, what our favorite DIY projects are, what sparked our interest in reselling vintage and antique items, where we're at with the progress on our house/what's left, what our renovation status and timeline is for our move to Seattle, AND what we envision for our lives in 5 years check it out.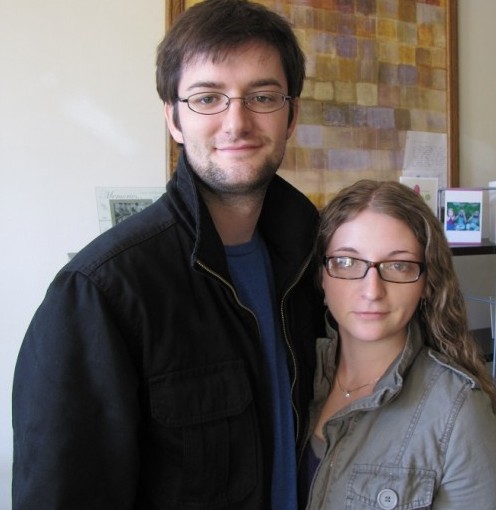 Q: What's your favorite color? (directed to Annie)
A: Blue-to be specific dark blue like cobalt or navy. When paired with gold or vintage brass, it's gorgeous. I'm a little obsessed with the combo right now.
Q: What brand of paint do you like best?
A: We try to use what's nearby for most projects but even then we have a decent amount of options. Right now, we go to our local Ace Hardware for Benjamin Moore. That said, we like to try different paints and will go with whatever the client wants or what we believe the piece needs (chalk paint, milk paint, stain, etc.) to make it unique.
Q: Where do you live?
A: Right now,southern Minnesota-a town called Northfield but we're both from small towns in northern Indiana (hey to my Hoosiers) although we spent a little over 5 years in Lafayette, West Lafayette for college (boiler up to my Purdue pals). Northfield is famous for taking down Jesse James and his gang after they attempted a bank robbery (reenacted often) and for its renowned private colleges-St. Olaf and Carleton.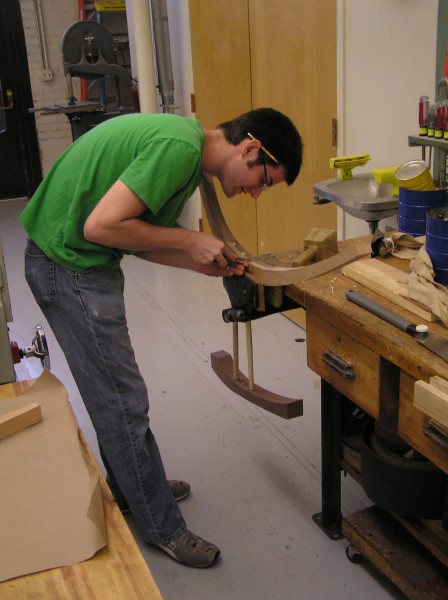 Q: How did you decide to start refinishing furniture and blog about it?
A: Greg worked with his dad building houses in their family construction business since before his teenage years and his dad had a woodshop where Greg dabbled in woodworking. He made several things for fun (a coffee table we still use, a tv stand, desk, a poker table for me who loves to play cards, a chair made from tropical species and a bunch of other things) then changed his degree at Purdue University from chemistry/chemical engineering, after 3 years in that field, to wood product manufacturing technology (with like a whopping 8 in the degree). He worked part-time in the "wood lab" and some helping to build bass guitars. (I was working to earn a degree in Psychology with a Business minor.) He came to me for advice on the aesthetic parts.
A few rough years followed after graduating, we eventually moved to Minnesota in the summer of 2008 for a job in his field. It was either a job here or in Charlotte…but the North Carolina position paid little. We did fall in love with Charlotte on a 10 day trip but we needed to make sure bills were covered. His days now are spent as an engineer building/designing/maintaining restaurant furniture and writing programs. I was unable to get a position in social work when we moved due to a difference in degrees and the need for more coursework (cha-ching). I started feeling melancholy and eventually began my food blog which helped improve my outlook and inspired me to follow another passion, back to furniture, design and decor. Moving to a state where you don't know anyone and are crammed into a tiny apartment when you're used to land to roam and people to visit can take a toll on your sanity and make you question who you truly are. We're both different, I'd say improved. It took some time to get here but has helped us pinpoint what we want to do, a timeline, where we want to be and it's great to release the ideas that were stuck in my head with no outlet.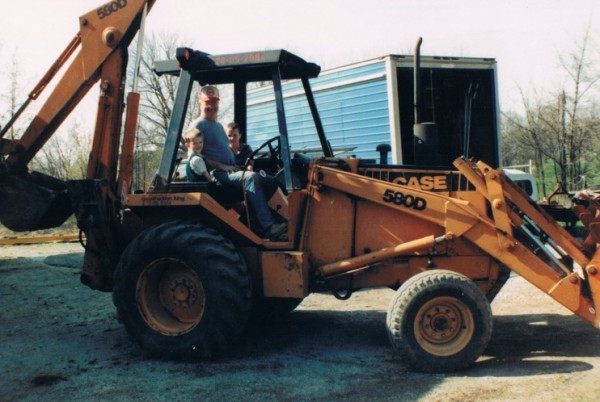 I'd always had my hand on the craigslist pulse in terms of furniture finding and I tried to make each apartment cozy, a sanctuary for us. We lived in many many apartments since college and pretty much had nothing to do or space to do it in until we got a rental with a garage last year (no power/no water…but you know that from the early writings on the Wits). I started writing about home décor, our house search and furniture on my other blog, the Dabble, when I realized that content should probably go to a new source and thus, the Wits was born. And it is called the Wits but our last name is Witkamp.
Then we purchased this house-our first-and began documenting the work on the blog on top of the furniture refinishing. We love DIY and Greg is very knowledgeable on the subject. Satisfaction and happiness are at all an all time high these days. It's amazing what a loving partner, finding that thing you can picture yourself doing for the rest of your life and good food can do for a person.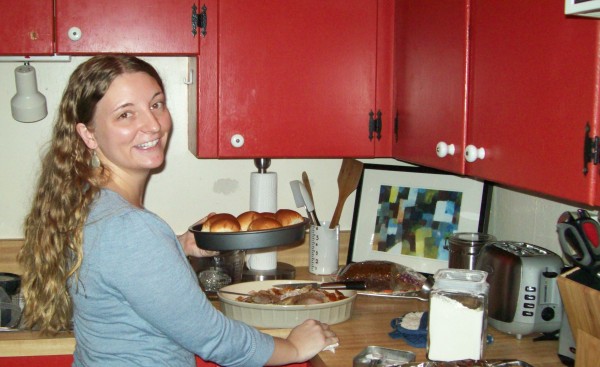 Q: You also have a food blog-the Dabble?
A: Yep, I'm a foodie (and I'll still use that term even though it makes some people cringe) and I actually started that blog about 3 years ago. No, I didn't grow up in a family where cooking/cuisine was a big deal. I was a picky eater in my younger days. The fascination started in college when I wanted to lose weight and change my nutrition (I don't like the word diet) when I began using fresh ingredients and techniques new to me and back then, what wasn't? I was horrible at first-still have moments but years later, after most of our weekend projects, awaits a meal I prepped in advance that is pretty damn good. It brings a calm over me to make something awesome.
And just as I get excited about beautiful furniture and hardware, I get with food, quality ingredients and dining somewhere amazing (mostly hole in the walls). When we pick up a new piece, we often pair it with a good meal somewhere in the area.
With the evenings being warm and summer here, we're often using the charcoal grill…someday that will be a nicer piece of equipment but again, we're working on the house on a tight budget so probably a distant dream. Having an outdoor brick oven would knock my socks off.
Oh, I want to add, because I've had issues with this topic in the past, that I do not enjoy the culinary side of life because I'm a daughter, woman or wife. I enjoy it as a person who loves preparing fresh, seasonal, delicious dishes, for the reasons a person chooses to become a chef (if I could do my undergrad again, I'd go that route). Not due to my sex. Growing up in the Midwest, Indiana and now Minnesota, it's amazing the number of people that bring up how my "wife duty" is to cook or the notion that a daughter is supposed to grow up learning how to cook for her husband. Greg and I share chores and it's basically whoever can get to them first. It's also insulting when someone assumes I don't do the dirty parts of our furniture business and can't answer questions about the process. Those are the people who apparently don't read the blog. Any given day, you'd see how I'm a mess with paint, filler, dust or dirt in my nasty jeans and t-shirt. I used to be fashionable but now I just appreciate and pin it to my Pinterest board. Just like I used to do my hair but have since let it go. Long and curly would be the style. I've been considering a makeover for my 30th in September. Something that depicts me a bit better. But I'd rather take that money and put it towards debt or more pieces to makeover.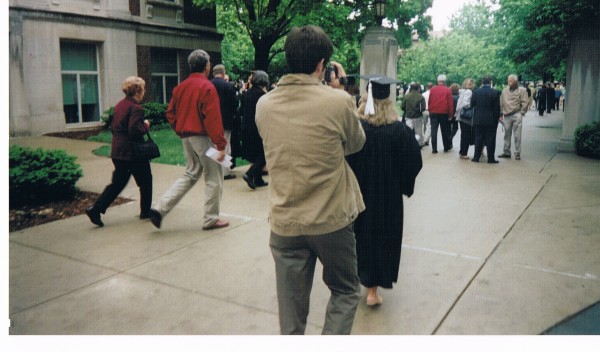 Q: You have a degree in Psychology?
A: Indeedy do, I have a Bachelors degree with an Organizational Leadership minor from Purdue University. I graduated with honors and was voted Primus in my business course (a big deal to me). I catered my degree to Industrial Organizational Psy-the business/consulting side of psychology and planned to attain a Masters in such a field…but then I graduated with quite a load of student loan debt and decided to find a job then go back to it. That's where social work came in. I found a position working for a non-profit agency/hospital whose services were court-ordered into the local school corporation. I worked in a middle school. The services were not appreciated nor explained to a few of the schools…guess who was lucky enough to land in one of the two. It was not for me and that's saying it as nicely as I can muster. Every day involved walking into a hostile environment created by the faculty and staff (led by the school counselor) towards me and I was there alone. Every step I took they worked hard to make it look as if I were incompetent so they wouldn't have the agency to deal with. They went through 4 case managers in 2 years before me, telling the hospital it "wasn't a good fit" with the others and the person I took over for didn't do her job and wished she could just get a job in the school as a teaching assistant. Many of the case managers were former teachers or people who had a degree in teaching who couldn't find a position within a school. I later found out the counselor once worked with one of the founders of the agency and they had a huge falling out…to the point they wouldn't be in the same room together. Here I go getting into it when I've worked hard not to have it in my mind as often. Furniture doesn't upset me nor criticize my ideas. Most of the time.
I know people say you learn something from every experience/no regrets blah blah but this is probably the only thing in life I wish I hadn't done. The very small pay, long hours and heartbreaking conditions that my adolescent clients endured was too much…and the nasty people "assisting" were not fun to deal with on a daily basis either. The clients and the coworkers turned friends were the best part but I'm not allowed to keep in touch with my former clients. As a caring human, how do you do that? To avoid the long stories, I will just leave the topic. I hope they are well. Most graduated from high school this year.
I'm happy to have such a degree-behavior is fascinating-and maybe when I find myself with more money, I'll go back. I was close to being a child/adolescent therapist. Having my own private practice was once a goal.
But I have many ideas I'd like to accomplish with my time on this earth-open a small restaurant or food truck, a line of hardware/home décor, expand this furniture business and get to a point where we can design our own pieces and build a modern home in Oregon, looking over a valley within the woods. Totally attainable. I'd like to travel. A lot. To make up for the time we missed out while being all responsible and paying our debts.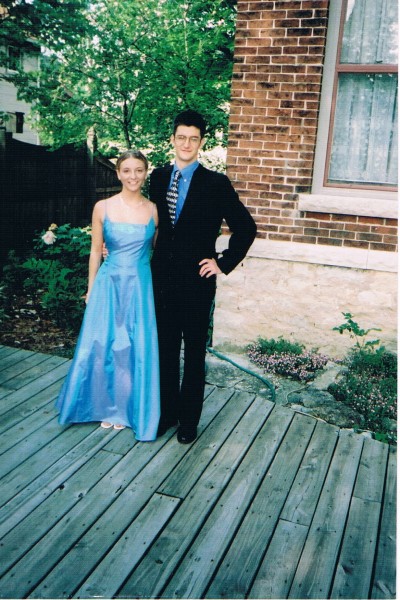 Q: How did you two meet?
A:We went to high school together but I was dating one of his friends…that was a few years of mess…but then we reconnected in college, he waited for me while I took time to be alone then he won me over and we began dating. 13 months later we were engaged. Engaged for almost 5 years before having a tiny ceremony in Minnesota and reception in Indiana months later.
Q: You're from Indiana?
A: Both of us come from small towns near Ft. Wayne in the northeast part of the state. Raised in the country. I had draft horses and farming is in my family while Greg grew up helping his family's construction business, absorbing all kinds of useful knowledge. That's why he's particular. Gets it honest.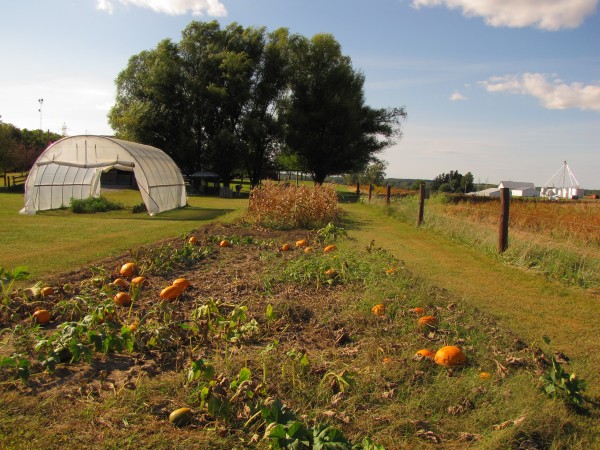 We would love to live in the country again but adore being close to a large city. Ultimately, we see ourselves designing and building our own home with lots of windows and a modern feel somewhere in Oregon (or Washington).
Q: Why Oregon (or Washington)?
A: Greg was first offered a position in Eugene but that fell through after 8 months of preparing to move (ouch). It was a hard time because we fell in love with the area and felt it more appealing for our personalities/interests. We've been trying to get there ever since. But Greg feels that he needs to put some time in his career and it's tough to find a new job/move on with little money. Maybe another few years in Minnesota and we'll be in a better position. *Update: we are indeed moving to Seattle with Greg's job in the fall of 2014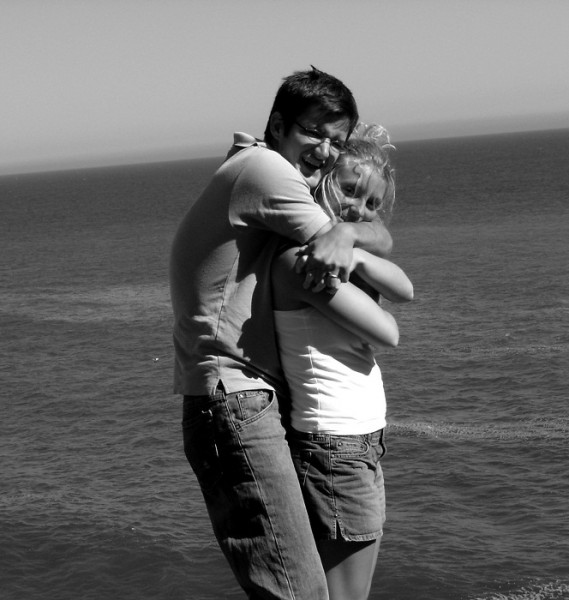 Umm, I think I made this long enough. Feel free to ask more questions.