*This page is in need of an update.  Please check out the posts from the year 2016 for the most recent projects.  You can do this by going to the right sidebar and scrolling to the year under "archives."
So, we're on house #2 in the great state of Washington!  We are focused on getting the basics (the boring, nap-inducing parts like electrical, drywall, landscape clean up, etc.) of the house finished and doing less furniture refurbishing.  I am also posting less of these basics to spare you the snore-fest, but will be back later.  Until then, here's the story about our first house in Northfield, Minnesota.
 Before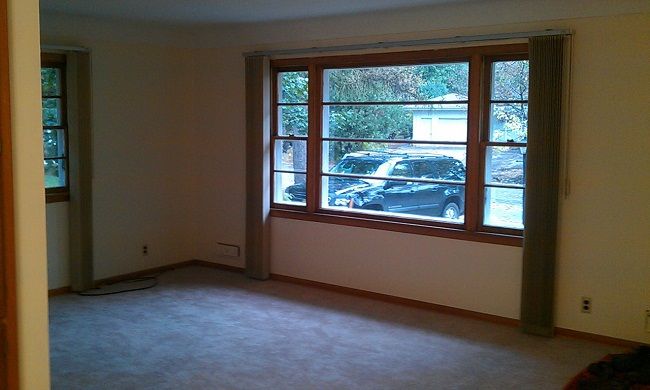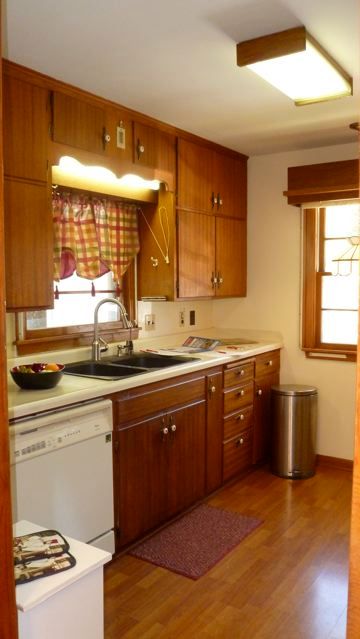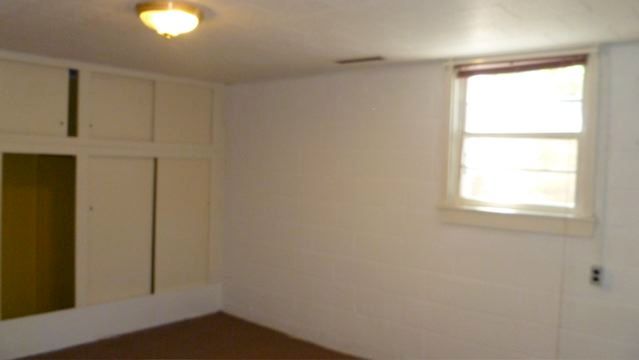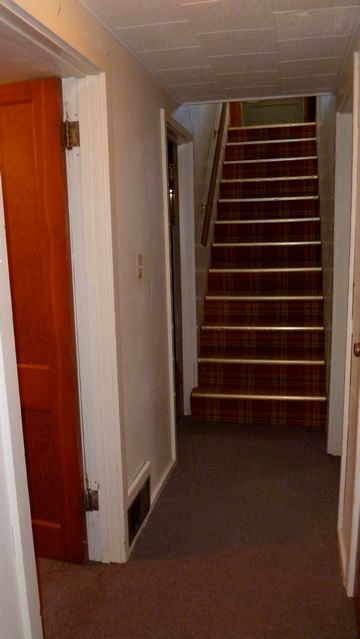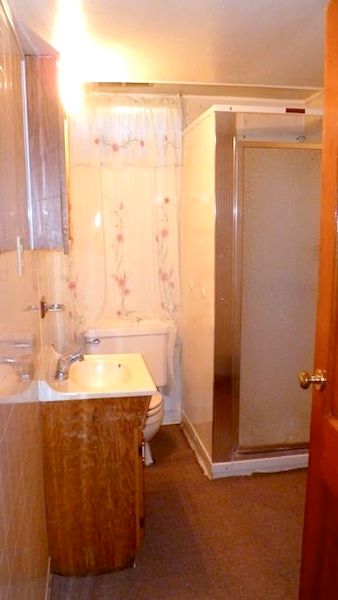 After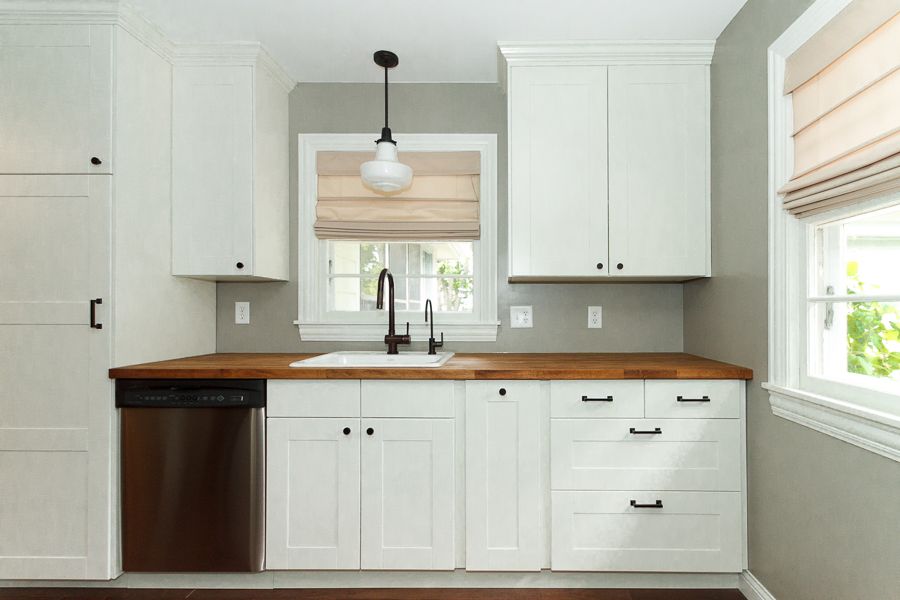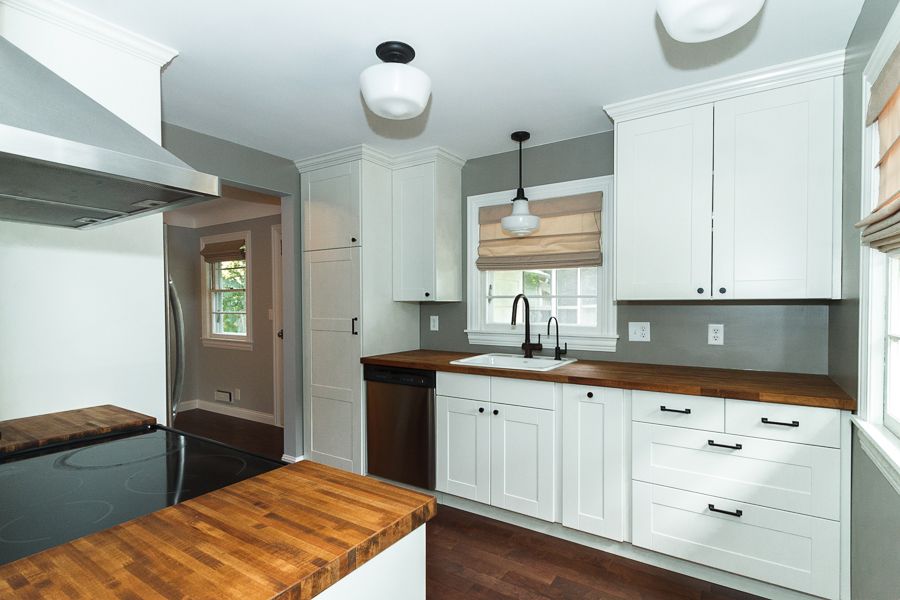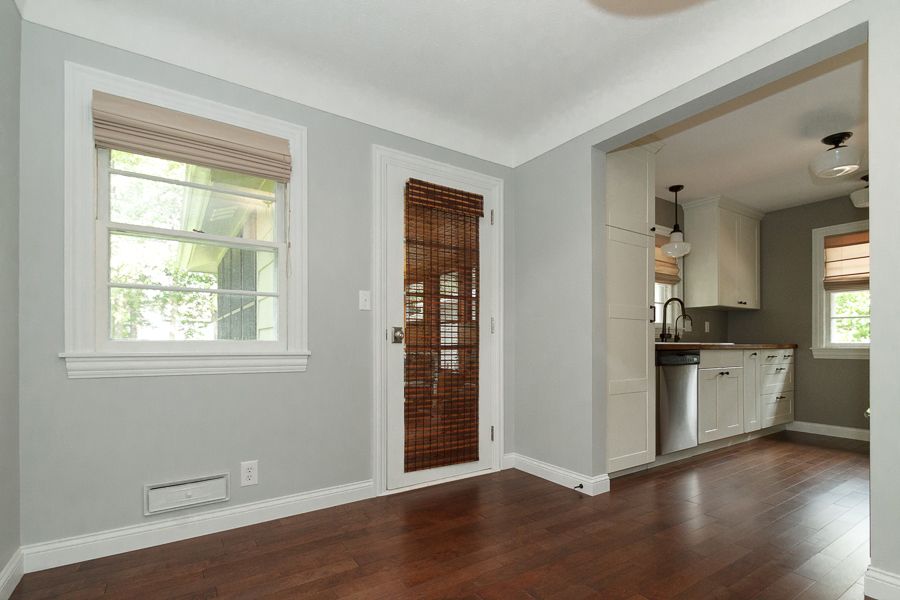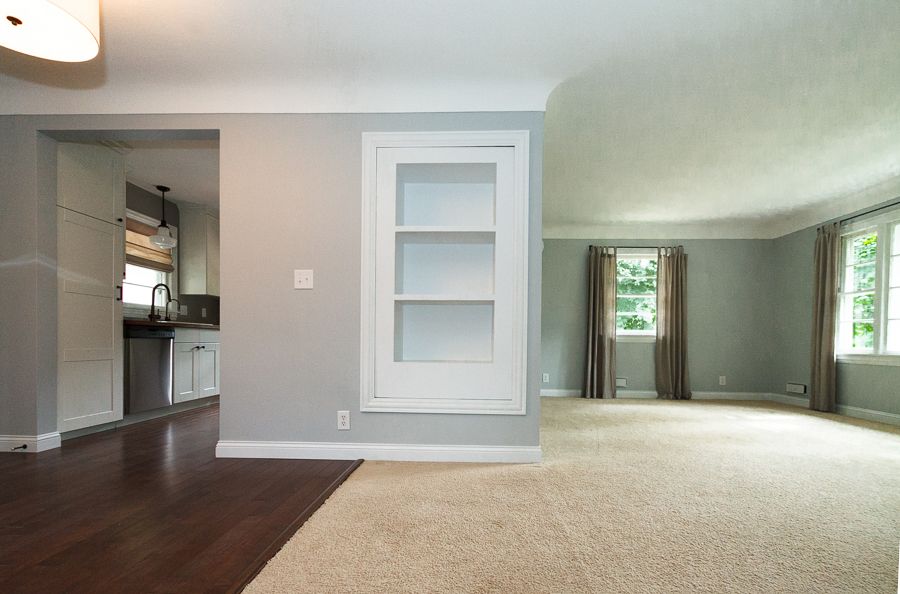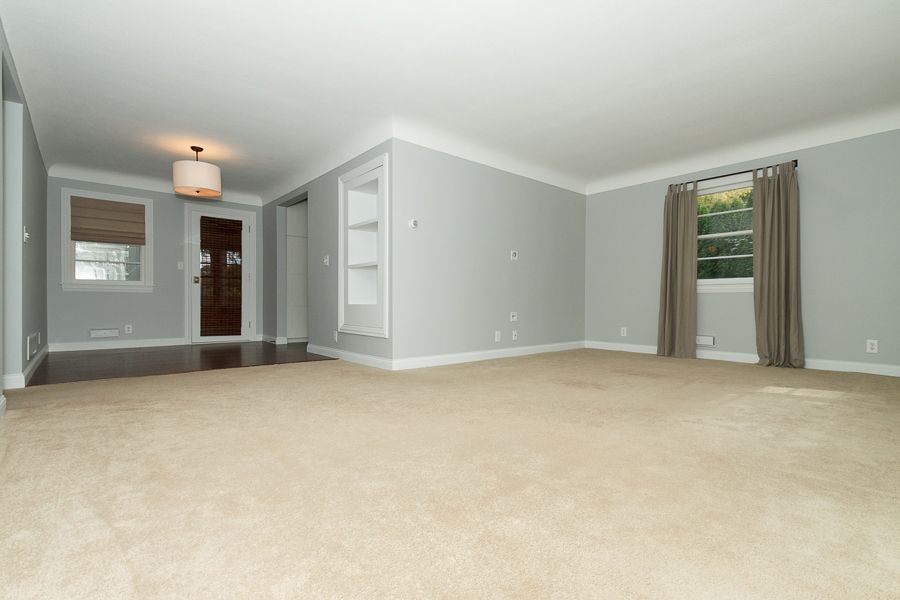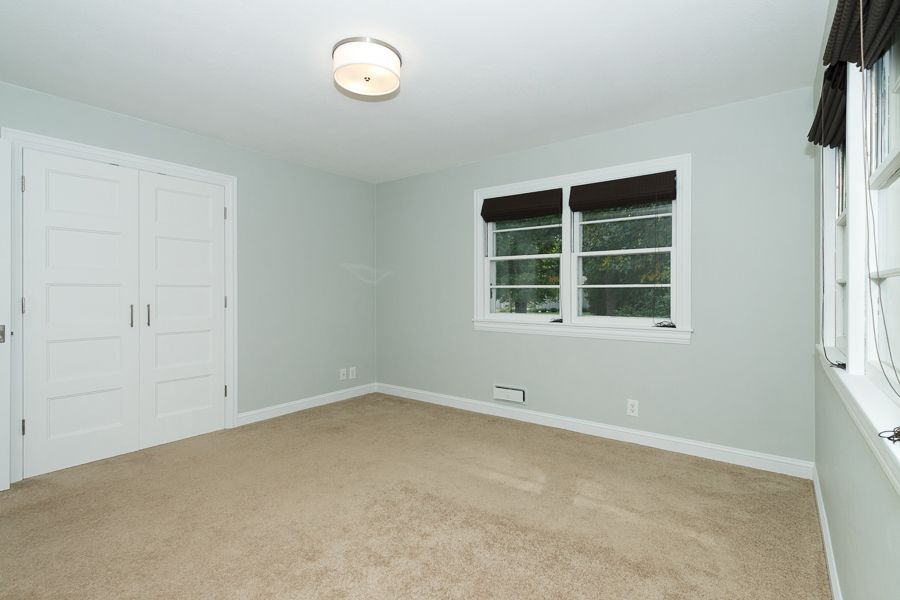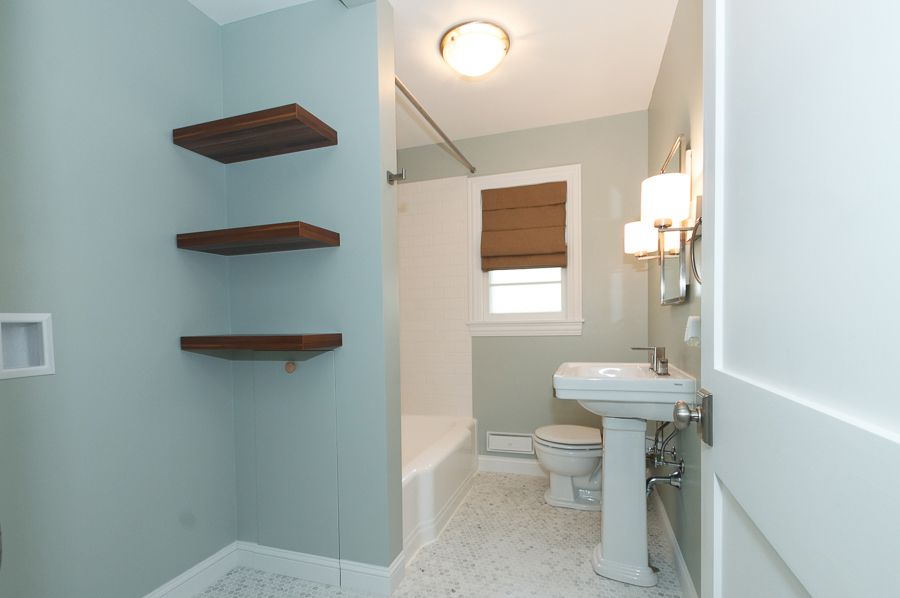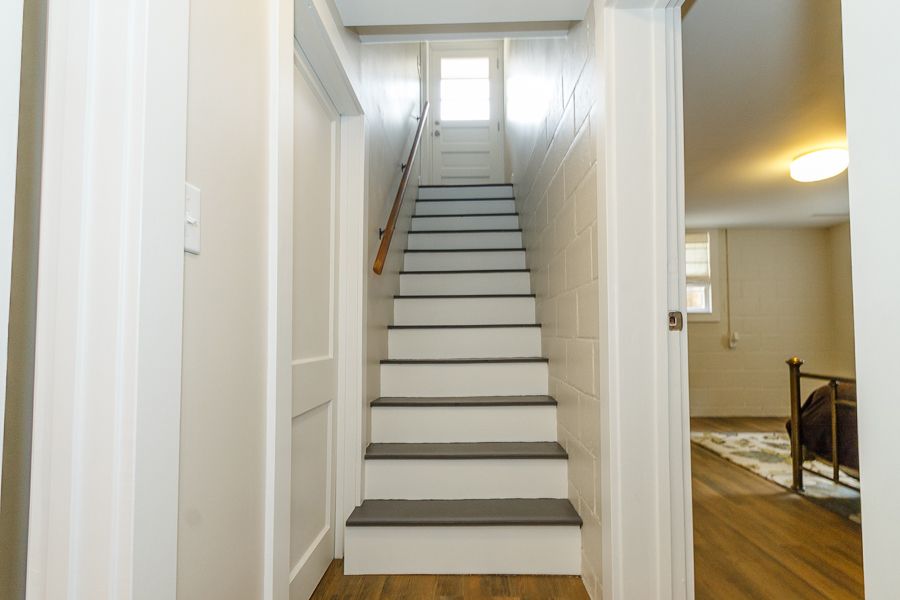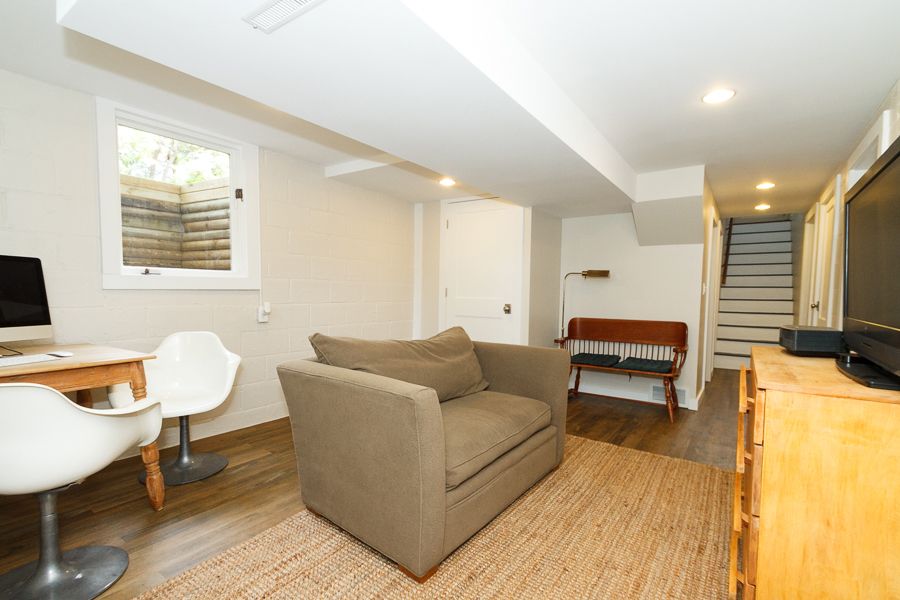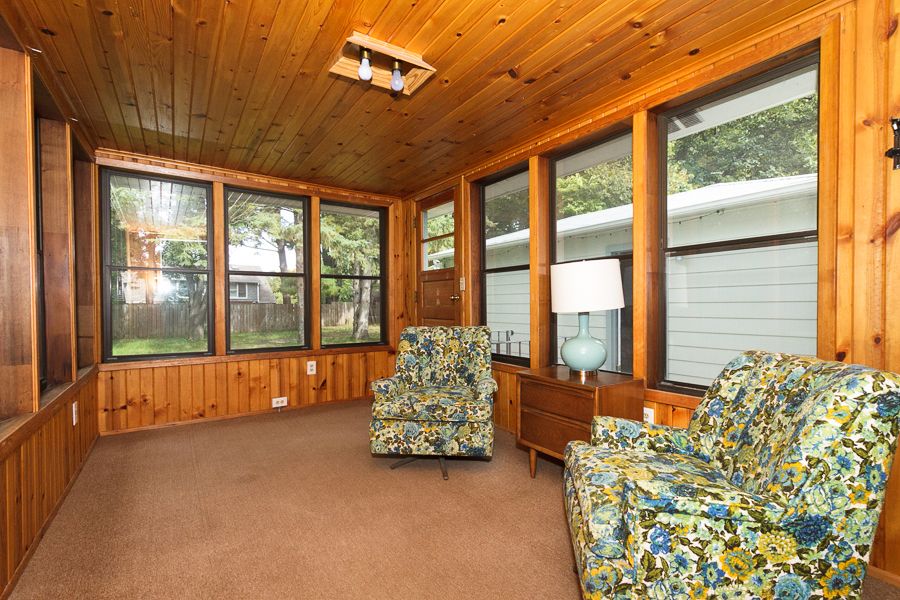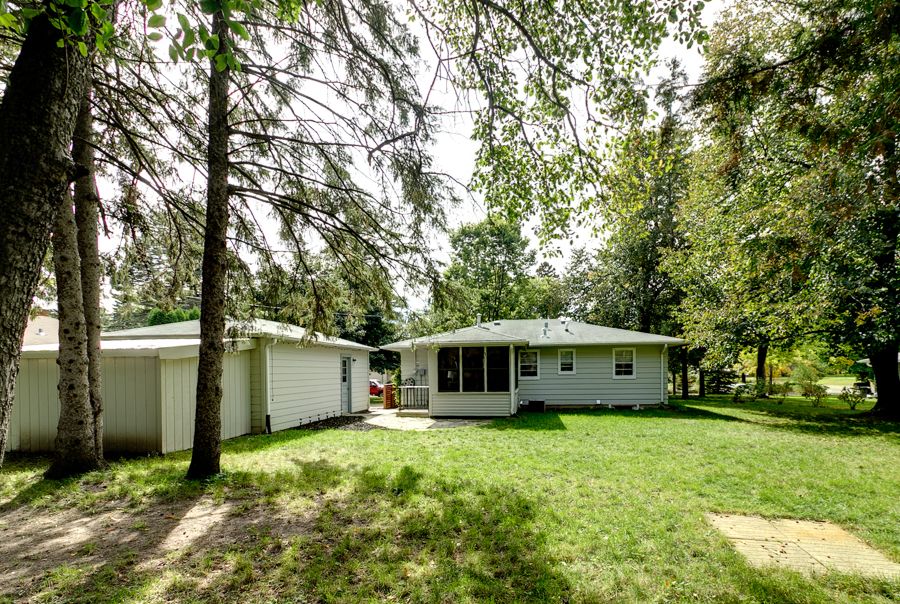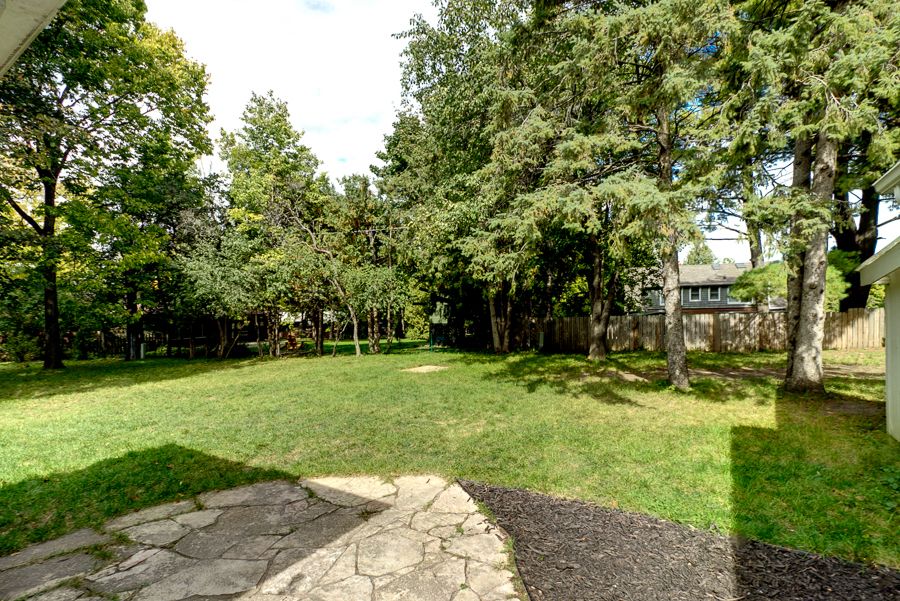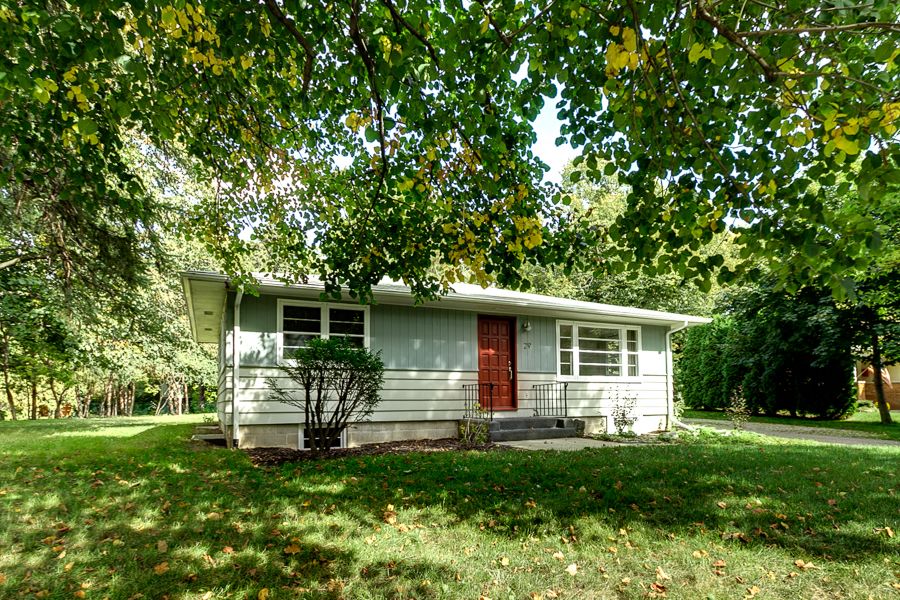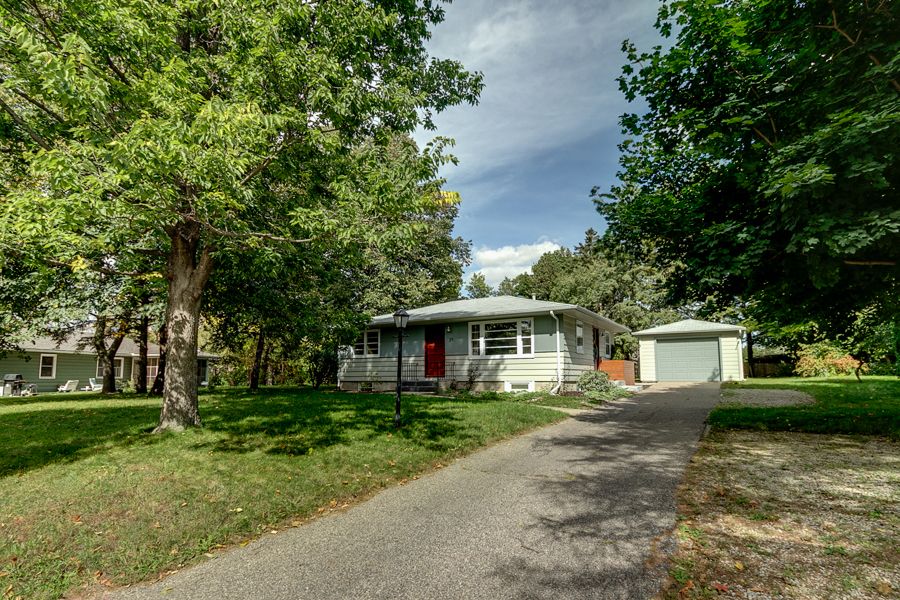 *To see the final 2 posts about our old Minnesota home see this link and this link…we achieved our goal after 7 years (3 of those remodeling the Minnesota house) of moving to Washington and are looking for our second fixer upper home near Seattle.
Greg and I (here's a link to post about us I created 2 years ago and another including how we got here) moved in mid-December 2011 after living in about a dozen apartments over the last 9 years. (Most in our homestate of Indiana and most through college.) We've lived in Minnesota since August of 2008 when Greg found a job that went with his degree which meant I left mine and went a different career route in Minnesota-this blog documents a lot of it and my other blog catches my other passion-homecookery.
It took us a few years to find "the one." The house needs some work (that's why we bought it), but we're prepared.  With Greg's know-how and construction/engineer background + my assistance and passion for design, we believe we can make this house our home a wonderful home for someone else…now that we're moving to Seattle in the summer of 2014.
It was a dream of ours to move to the Pacific Northwest and the opportunity came up with Greg's career a year into living in this first house of ours.  The plan is to find another home in need of repair and do this again in the fall of 2014.
Immediately we started on demo in the basement then spring arrived early and, after 6 months of working outside, we headed inside in the fall of 2012.  We worked tirelessly to add new doors, hardware, and trim.  Plus we repaired the walls in the parts of the house, made a master bedroom closet, put in new blinds, opened up the kitchen doorway and finished a slew of other projects while also salvaging a number of furniture pieces.
2013: we worked a bit more outside, adding a new breezeway patio, some landscaping, a slat fence, new front door, and a number of other things.  The garden shed got an update with new shelves and workspace and the garage was cleaned of things left by the previous owner.  Of course we made time to visit garage and estate sales…and find the occasional free curb items then we went back inside to tackle more furniture refurbishing, trim and door work, repair the drywall in both the upstair bedrooms and overhaul the basement bathroom.
This year-2014-has been a very busy year and will probably continue to be so.  We just wrapped up the kitchen renovation in June with the upstairs bathroom finished before that and have gone on to the last part, the basement.  Doing this interview was fantastic too.  To find out how we answered why we started blogging, what fuels our passion for woodworking, what our favorite DIY projects are, what sparked our interest in reselling vintage and antique items, where we're at with the progress on our house/what's left, what our renovation status and timeline is for our move to Seattle, AND what we envision for our lives in 5 years check it out.  There were several furniture pieces in there and planning for our move to Seattle.
Here is a list of some of the projects we've accomplished indoors (with clickable links to that post): 
Made the house wireless
Created a studio/office in one of the basement rooms (post here, here and here)
Created our furniture refinishing room in the basement
Removed the giant antenna and added a new one to the attic
Took down the massive old blinds 
Organized the utility room
Organized the garage by adding new shelves and utilizing the garden shed for storage
Created a new attic entry (with the help of Greg's dad) that is also shelving in the dining room with a hidden doorway and heavy duty hinge
Designed the bookshelf/shelving that swings out on heavy duty hinges to get to the new attic entrance
Mounted the tv to the wall and hid all of the wires in the wall
Took out part of the wall between the kitchen and dining room (so much more open)
Repaired the drywall in the living/dining rooms and upstairs bathroom (painted Passive gray by Sherwin Williams)
Made some of our own pendant lights
Made new vent covers with decorative sheet metal
Made a closet in the upstairs bathroom
Repaired the walls and painted the upstairs
Opened up the bathroom doorway 
Added new solid wood doors and trim (with all the fun of painting it white)
Created a new master bedroom closet with new doors and hardware
Added a new water heater and repaired water softener 
Added new lighting and other touches like new doorknobs and hinges
Added the ability for a stackable washer/dryer in the bathroom closet upstairs
Added lights in the attic
Renovated both the upstairs and the basement bathrooms
Added hardwood floors to the kitchen and dining rooms
Made a post dedicated to showing the "befores and afters" of most of our improvements
Annie's parents renovated their kitchen, bathroom and mudroom back in our home state of Indiana and did an amazing job-check them out
More Outdoor Accomplishments: 
Repaired the window well for the egress window in the basement
Improved the backyard and landscape 
Built a modern slat fence to hide the gas meter and window well
Added new mailbox, lighting and doorbell
Had the dead branches removed from the front/side tree
Update: The house sold! (full cash offer within 24 hours) in late September 2014 see this post and this post for more info.  Now to find our second fixer upper near Seattle!