Hello, ladies and gents! I bring to you a glimpse of another finished customer dresser. It will be picked up tonight and hopefully adored for years to come. Once again, I fell in love and will have a small pang of sadness when it's gone. Dark grey chalk paint with off-white drawers and antique brass ceramic pulls for the hardware.

After Greg put the finishing touches on the hardware, trimming the screws and filing, I cleaned out the drawers and to the side it went marked complete. It felt good since this was the dresser we completely took apart and spent a lot of time repairing then painting with Annie Sloan's chalk paint.
Our first experience with that paint, one with mixed reactions. It came in only a quart and with shipping was over $40 which is on the expensive side and barely covered the dresser which we calculated using the supplier's information. The sample shade didn't match what it produced at all either, still lovely but unexpected. That could be our suppliers problem though and not to place on the shoulders of the brand. The claim "no priming, no prep" couldn't be judged because this dresser needed prep work that no amount of paint could fix. I'd like to give the chalk paint another try so I'll reserve full judgment. We are all for buying quality supplies and this is a higher quality paint.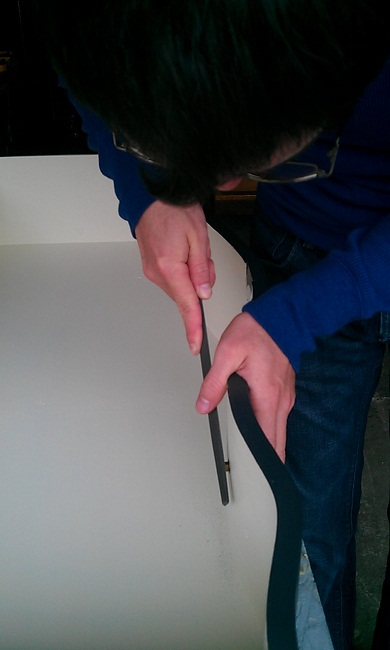 We've been simultaneously working on another client dresser-one we recently purchased that I forgot to snap a picture of like a dope. After that, this secretary.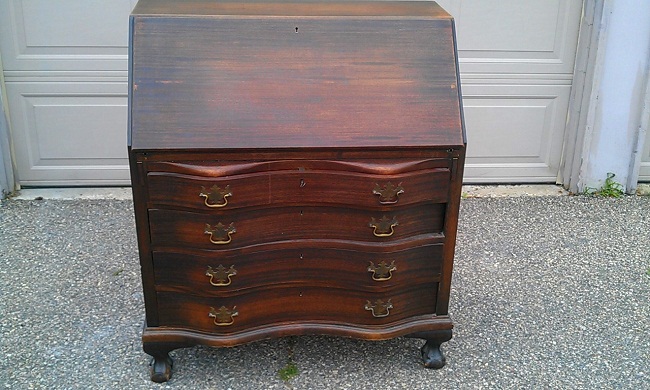 Before the time comes and you notice, we do use the below hardware often. It just happens to be beautiful and the choice of most of our clients but note that we order any particular hardware a person wants. Thought I should add that in case you think we're one-trick ponies of the hardware variety or something.