So, the whole Pacific Northwest thing we worked hard to make happen…we obliterated that after almost 4 years there and moved with Greg's new-ish job to Richmond, Virginia. Yeah, it was a tough decision. We're 2,860 miles away from that life.
A simplified version of what went down goes like this: we couldn't afford to move closer to that facility (north of Seattle…think where the tech companies and persons live) and Greg's 4 hour a day drives 5x a week weren't all that fun after a year. Or ever. He spoke with a few other places-most of which were in Richmond, like all of them that were viable. We hadn't pinpointed which place to try when Greg's current company offered him the chance to transfer. Yeah, they have a facility here, too. He loves his job. It's closer to family. We might actually get to see more than once every few years. If it doesn't work out, we know a few other options. We took it as a sign and moved forward. I miss the PNW, but Greg, not so much.
For now, we're excited to make a life here in RVA. We're looking for our 3rd fixer upper house. We've been looking for 4 months. Being mid-November, not an ideal time of year to search, we might be facing staying in this small rental house longer than anticipated. I expected that, though. Can you believe-if you recall we own a furniture refinishing/design business called Em & Wit Design-we are living where there isn't a garage or basement or workspace of any sort? I know! I do have an office. It inspired me to get back on here and update those of you who have stuck around or those of you who are new. Any newcomers can see the before & after photos of our first fixer upper house here.
We lived south of Seattle, northeast of Tacoma in a city called Auburn. Auburn was…rough. I mean up-and-coming. The location of our 1949 vintage fixer was strategic on our part. We had a feeling it would be a good place to invest our time and we were right (just like the first fixer upper in Northfield, MN). To read more about the house when we first bought it, check out this post from March 2015. You can also simply scroll through the posts to find a few more dedicated to the Washington house. If you're in it for photos, you're about to get them in this post. Big time.
I do numbers. Not to be snooty but for educational purposes. We put 5% down and about $42,000 into remodel/repairs with 95% on our shoulders (electrical, basement remodel, loads of landscape work, exterior paint, kitchen and 2 bathroom makeovers, hardwood floor refinishing, new doors, new patio, new porch, etc.). We bought it in March 2015 for $218,500. We sold it in August 2018 for $395,000. That's nearly a $135,000 profit after the remodel costs. Both of us have full time jobs outside of this. As much as we'd love to, we can't yet only do houses (and furniture). That's about double the first house's profit in the same amount of time.
We wanted to do it again…but the whole moving 50 miles north to be nearer to Greg's job, knowing many of the affordable fixers were in absolutely terrible neighborhoods wasn't thrilling. Auburn wasn't great either. We tried. We tried so freaking hard that we stayed in the house a year longer than we wanted after remodeling it trying to make it work.
Anyway…photos. Before and after! Are you ready?!
Wait wait wait. Both "professional photographers" took crappy photos both years. (We attempted to put the house on the market in 2017 but he got that new job so we stayed. Then we actually listed in summer of 2018.) It's a touchy subject. Luckily I took my own but even then they aren't terrific. I kept thinking "oh, I'll be getting pro photos of this place" so I didn't take that many in the end. The first photog turned on all the lights (they both did) then edited all photos to be super saturated so any wood tone (like our gorgeous floors) looked orange, bright orange. My entire palette in the house was natural wood, white walls, cool paint shades, matte black accents and his photos turned everything the exact opposite. Makes it hard for buyers to get an accurate portrayal and makes this remodeler nervous. It was my own personal hell after we worked very hard for a few years to finish the house. I had to tell myself to focus on the other parts-like moving yet again across the country, the feelings I had relating to regret, finding a rental in Virginia from Washington state and planning a visit to see family (and dealing with a nightmare neighbor…I'm not going there). And several rooms had the loveliest natural light pouring in. Deep breath. I miss that house. That experience makes me feel better about my own photography skills but sad I do not have them for this place. See? Touchy subject. Here is a blend of mostly my and a few of their photos.
Before: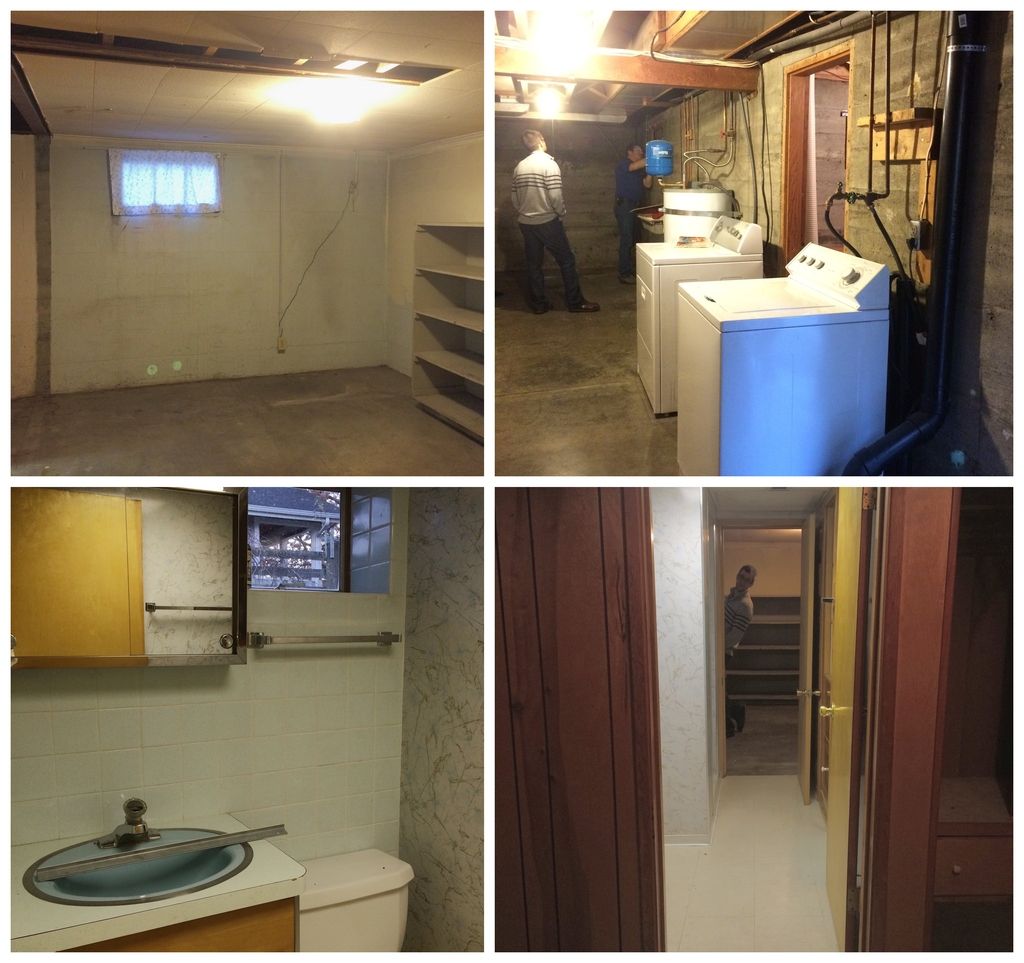 After: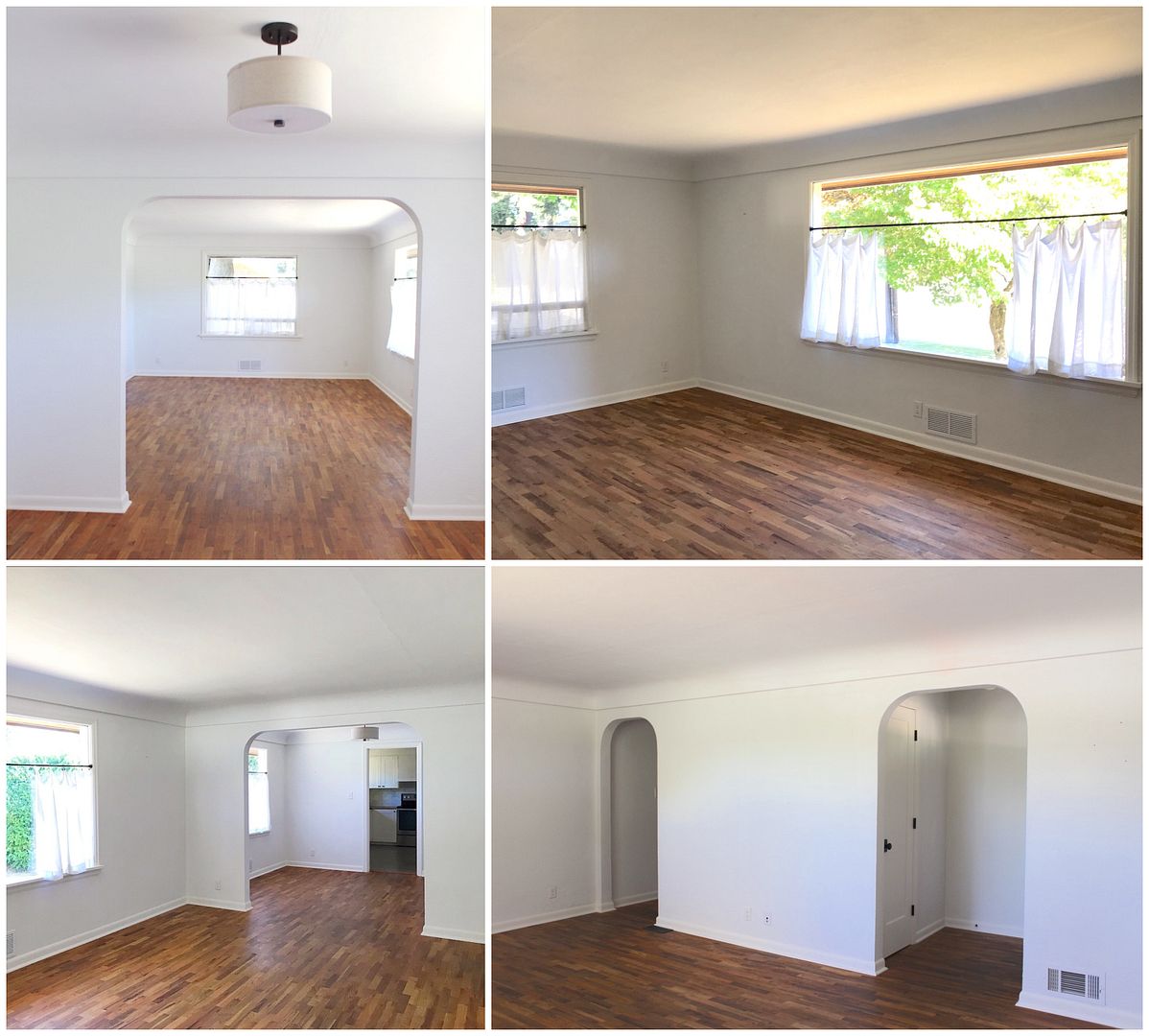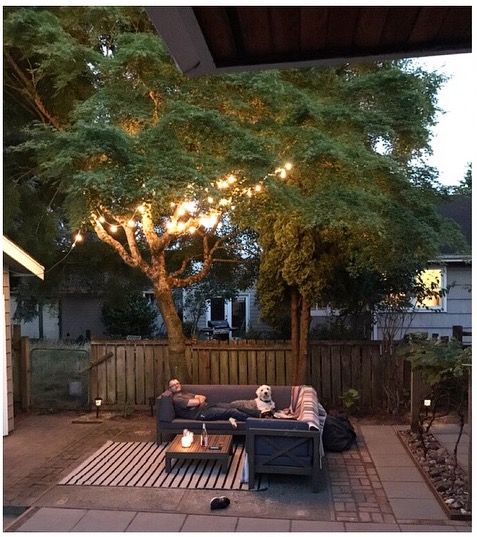 Yeah, that's my shoe.
Until next time.
~Annie