I had a long post written with lots of words describing the bathroom reno. I talked about how it is our second bathroom project in 3 months (the first being the basement bathroom overhaul) and somewhat about how we got it to look this way.  Then I trashed that idea.
Today I want the reveal to just be about the new space. Not many words.  It's a nice breather for me while I plan the kitchen and our impending move towards Seattle…even though those plans have been pushed to summer…more on that later.
I'll try to come back with more info about this bathroom project soon. If you have questions, let 'em roll my way. Until then, here are the befores and afters.
P.S.-I really love this bathroom. Like a lot.  Sometimes I just go in there and pet the marble. Sometimes Greg comes home and finds me doing this and gives me a "you're my special weirdo" look.  Oh, and all this was around $2000.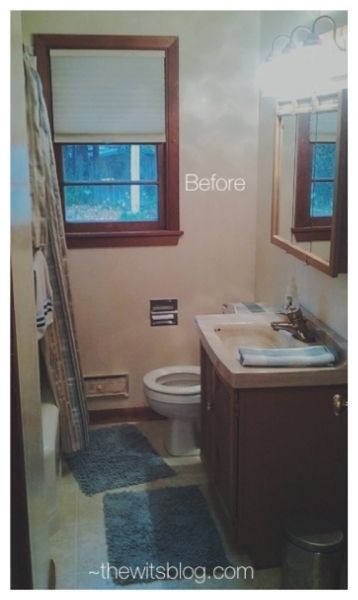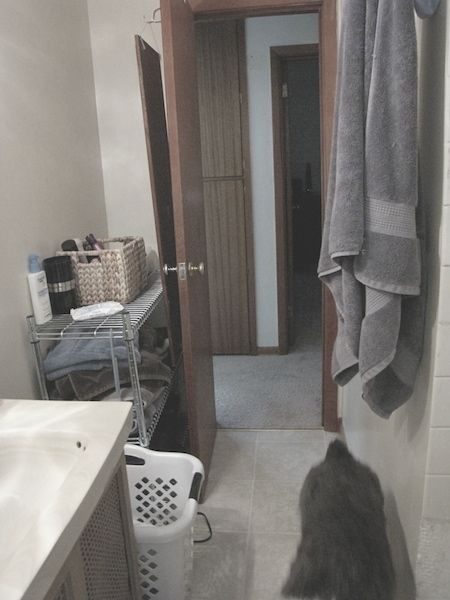 Do yourself a favor and watch/listen to this to get ready for the after shots.  Or just have it playing while you scroll.  I'll dance.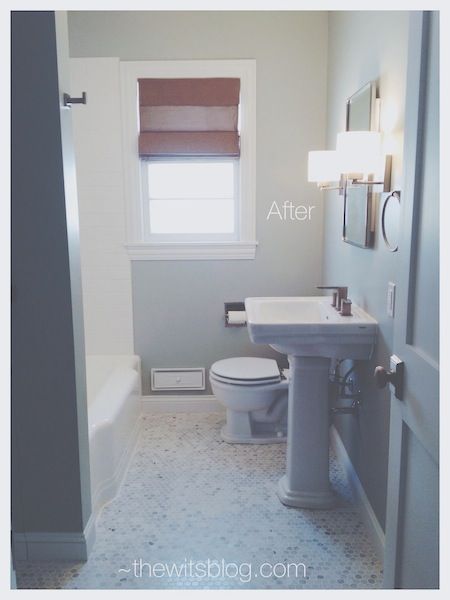 Floating shelves, panel to reach plumbing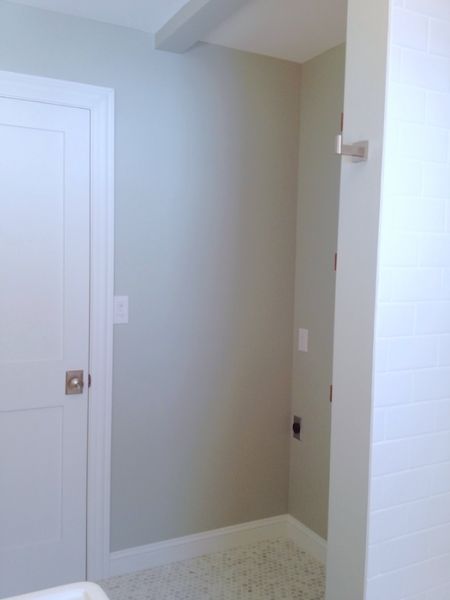 That's where the stackable washer and dryer will go.  Yay for not doing laundry in the basement!
Marble threshold and 1″marble hex tile with white/light gray grout 
I couldn't decide black and white or not…so both.
Widespread sink
Matte white subway tile, brushed nickel fixtures
Refinished tub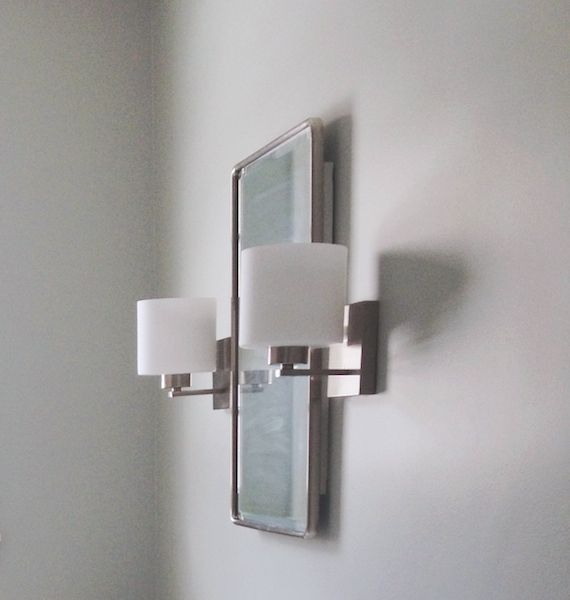 With a little staging…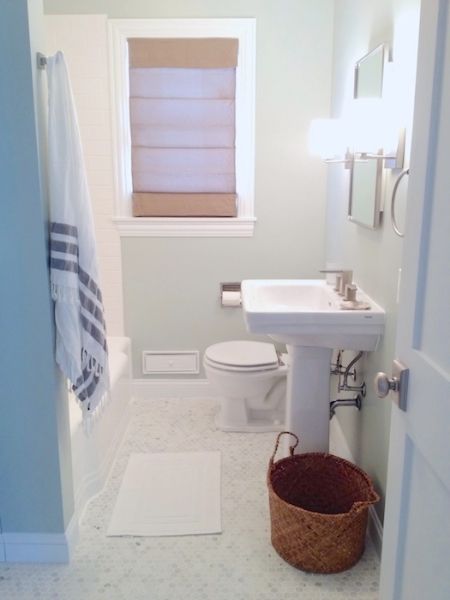 Turkish towels and other goodies
You get the picture, but one more.
You like?