It must be me. I was going to ask is it me or has the past week flown by? Then I realized I'm right on cue when it comes to posting-the last one was 7 or so days ago and I tend to post once a week (hope to change that to at least twice) on both this blog and my food blog.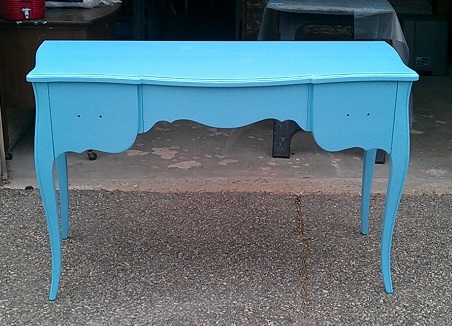 My guess is that it has to do with this past week/this week being splendiferously busy for us. Greg and I are still getting used to having things to do-things we really like that aren't just ways to pass the time. A year after our move to a land where we knew not a soul, we were facing cheap weekends with our Wii-Tetris and Mariokart rocking our world with many conversations going a little something like this "what do you want to do?"…"I don't know what do you want to do?" To make a long story short, we got an apartment with a garage and got to work…after months of house searching without any luck. There will be no turning back, although a rousing game of Tetris is still welcome.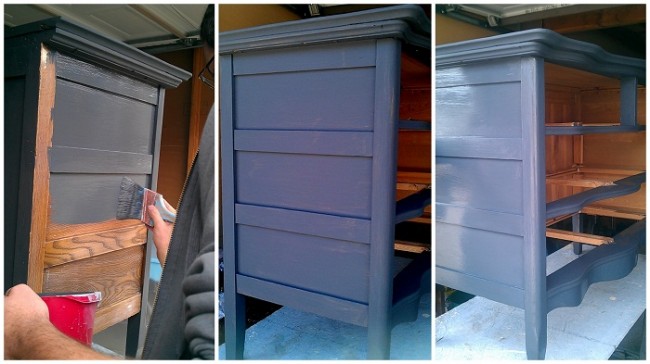 Recently, there was the Junk Bonanza we checked out Friday, a few more orders came in, spent several hours searching for more pieces to tide us over the long Minnesota winter (I bet we'll still be going out and picking things up though) and to fulfill some requests, an overnight house-sitting gig, meeting with clients and working on two projects at once which must make it seem as if I haven't been here in a long time. Throw in that I've been a bad blogger who hasn't taken very many pictures throughout all of this and there's the guilt. I'll just toss in a few pictures including our newest addition-dresser 7. Tomorrow evening we'll be looking at a vintage secretary and for the perfect robin's egg blue paint at Home Depot to help a family out with a storage solution in St. Louis.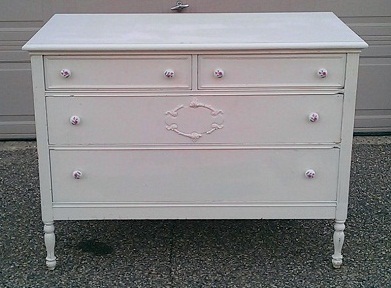 That reminds me, we've added an 'Available Custom Pieces' page above, as well as, a 'Sold' section. All of these pieces are unaccounted for and you can call dibs to help us make a one-of-a-kind piece for you. Remember, we still take orders if you come across or already have a piece of furniture you'd like refinished-paint, stain, or just plain repaired. Wishing you a pleasant week.