Recently we finished the two dressers below. Surprise!
*This one was featured on Apartment Therapy (!) in July*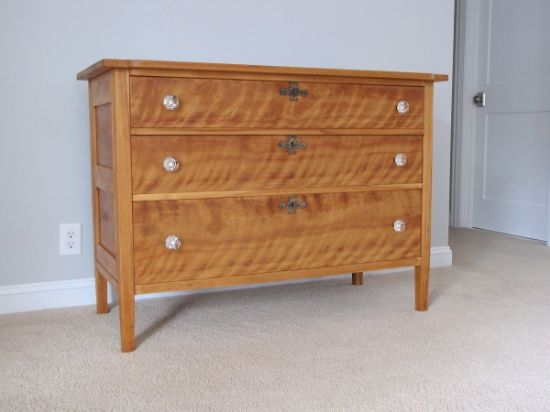 I know we said we were waiting until we moved and were taking the 3 we have collected with us to Seattle, but our timeline shifted and we won't be going out until sometime in summer. Greg is needed on several projects at work here. We're taking advantage of this time and putting more effort into the kitchen using new cabinets and custom details. This was not on the original home improvement list for resale. We're going to be very very busy in a few weeks. I think it will look great in the end.
On to these two pieces though.
These are dressers we picked up and didn't even share beyond putting it on our "working on" page. Oops.  Actually I might have shared one.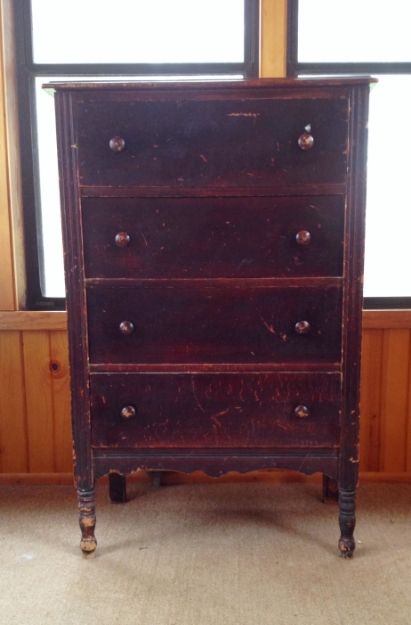 This dresser came from a source we've used before, Empty the Nest. Highly recommend them if you're in the Minneapolis metro. It was in rough shape. Definitely had potential though.
The birch dresser was from an older gentleman who listed it on craigslist. It belonged to his father and is in amazing shape beyond a veneer chip on the top. That allowed us to leave the awesome wood to shine. Except it isn't so shiny because we sanded the old finish off and put an oil finish on it. Absolutely beautiful and more natural looking. We love when we find a piece we don't have to paint. It's rare. Very very rare. Both pieces were finished in about a day minus dry time for the finish coats. A full day dedicated to each one and nothing else.
The dresser with the wallpaper required some body and drawer work. Quite the opposite of the birch piece.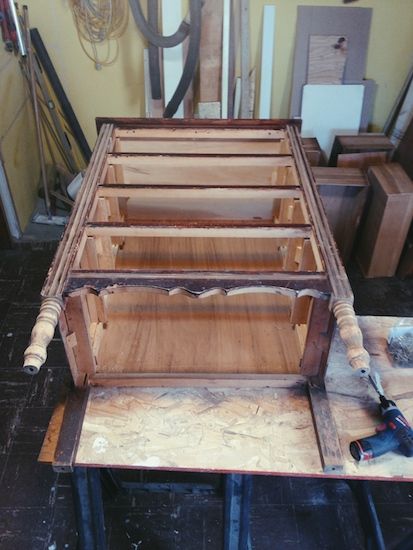 Gluing, screwing, vigorous sanding, and drawer glide work to be exact.
The first coat of paint didn't satisfy the image I had in mind, so I mixed a custom blue that turned out nearly identical to the idea I've had for this piece since Thanksgiving.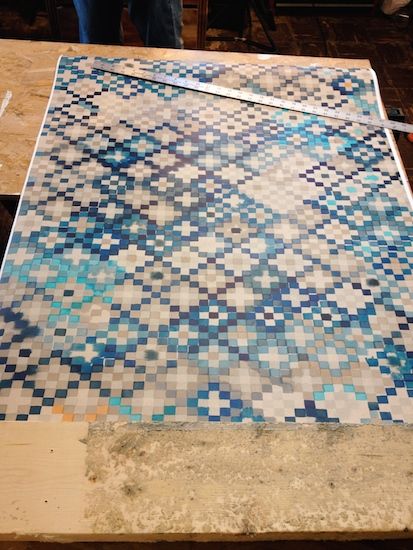 I found the wallpaper before the holidays and began my vision for the dresser. That image kept popping up in my mind which was another reason I decided to go ahead and make it a reality before we moved. I get antsy.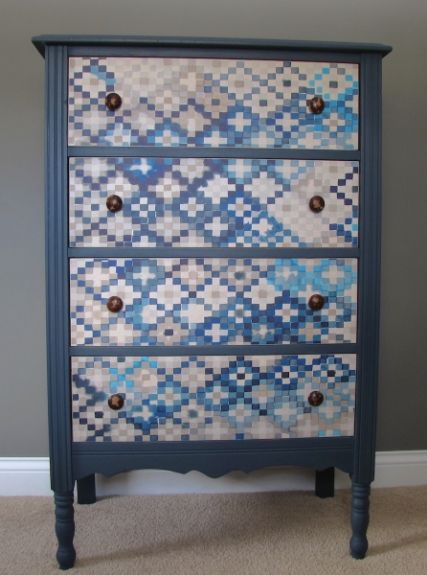 The wallpaper is hand-painted with watercolor marks and washes. It reminded me of a quilt (it is called Tapestry) which invokes thoughts about my family. My mom makes quilts, they've always been a part of my life, and we appreciate the art form.
All of our pieces are special, but this one has an even more personal side that easily makes it one of my favorites. Both are listed in our etsy shop or you can contact me below.