Just a Sunday post to bring you some recent photos of the kitchen.  Lots of small things left to do.  I hope to get a real post up about our overall experience using Ikea cabinets to finish off the series (post 1 about buying, designing & tips and post 2 about delivery & assembly then there was this post about the kitchen demo in-between those).
I'd also like to tell you a great way to get a more vintage/great patina on butcher block countertops using all-natural products.  *I should note that our counter was purchased at a builder's outlet store and not from Ikea.  They don't sell the maple version and we got our countertop for a terrific deal.*
The entire kitchen was, or will be, finished for under $4500.  Goes with our budget renovations on both bathrooms and pretty much the entire house.  Almost finished.  Almost time to find another house to fix up near Seattle.
Let's start with what the kitchen looked like when we bought it (and mostly stayed that way for 2 1/2 years which was hard for a homecook/food enthusiast like myself)…
We did a few small things during those 2 1/2 years and one very big thing which was taking out the pocket door and opening the doorway between the kitchen and dining room.  That was about 1 1/2 years ago.  It made a huge difference.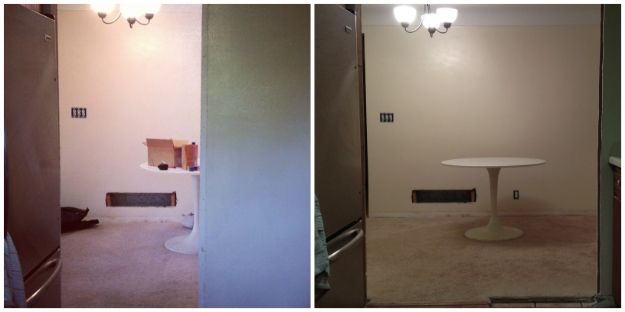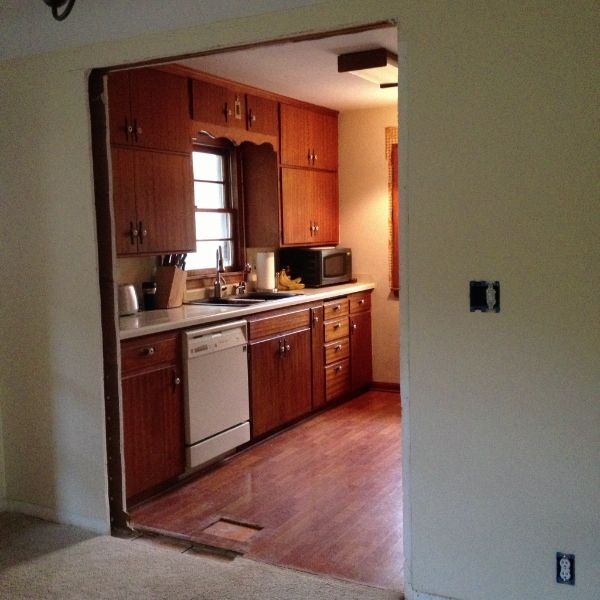 To get the built-in look for the fridge, we had to bring in the other side of that doorway by about 7 inches, but it's still very open and scaled correctly with the house.
And now…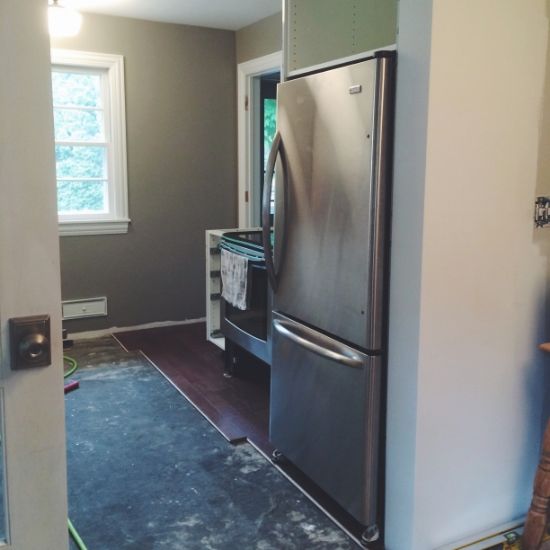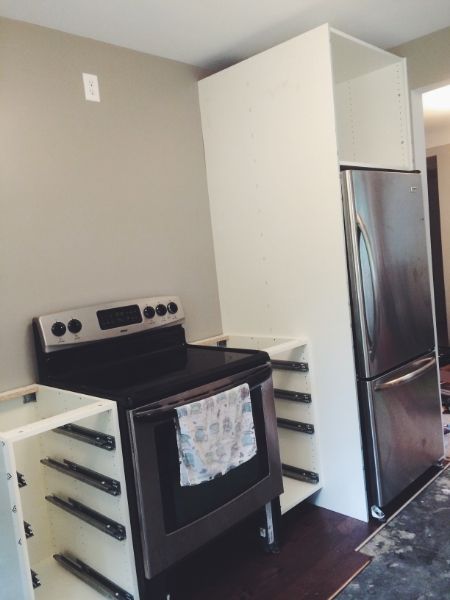 A few items we left in the design even though we weren't 100% on them (like the light above the sink) .  The house is renovated for resale and not necessarily our own tastes, but some of it seeped through.  I had to keep this in mind so as not to drive myself too crazy looking for just the right this or that.  Each room we've touched (95%) flows well into the other, I think anyway.
If you have any questions and comments leave them below and I will get back to you.  Instagram is also a good way to get in contact with me.  Like always, go have yourself a great week!