There's something difficult going on in our family. We found out a few weeks ago my normally active, 80 plus year old grandpa has cancer. We're waiting to hear the treatment plan. It's hell and taken me out of a posting/renovating mood and landed me in a cry uncontrollably/angry mood while trying to keep busy with other tasks. We finished a little more electrical in the house. The attic project is on hold but we hope to get back to it this weekend.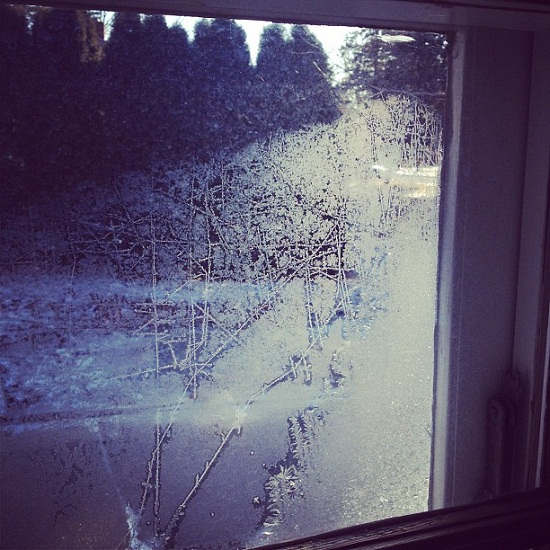 We decided to take a break from house projects and get a puppy. Greg and I missed having a pet with the apartment living. Both of us grew up around dogs and other animals so this was another step we wanted to take.
Our new puppy, Henry, is an 8 week old, 7 lb., Old English sheepdog. I've been searching for a pup to fit our lifestyle and am fond of the breed so I made it happen.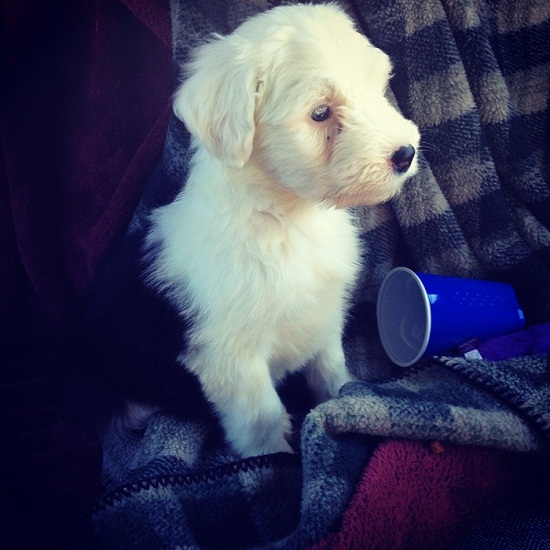 He's a handful, sweet and quite ornery. Our new house feels a little more complete. Who would have thought that something so destructive brought in a house you're trying to renovate could bring so much joy?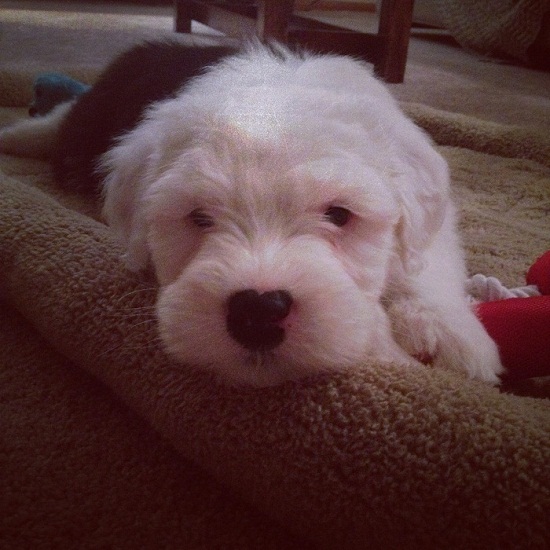 He will be around 70 lbs. as an adult. Is it crazy that I want to adopt another pup soon?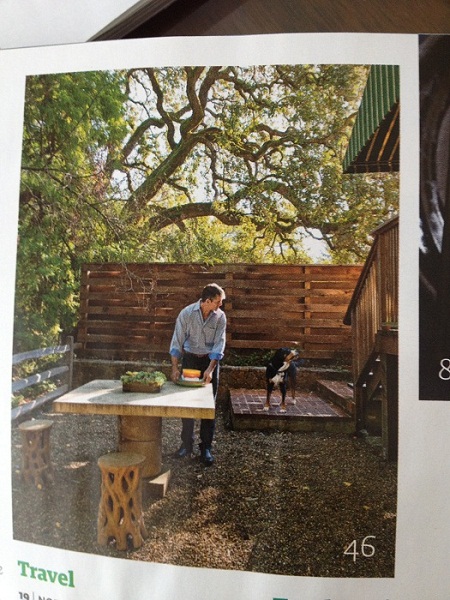 We're easily keeping him away from furniture projects. Thank goodness our workspace is downstairs where he can't get to (yet). The hard part is ignoring his pleas for us to come back to him.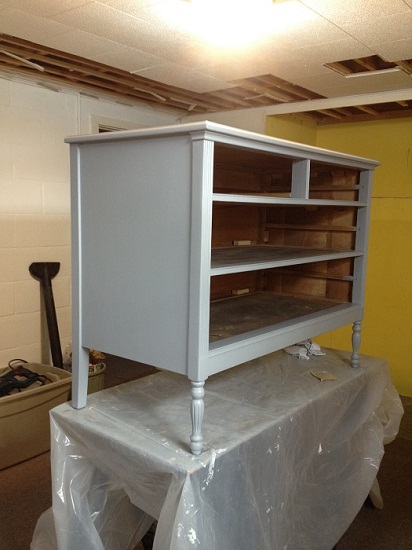 On another note, I'm hoarding collecting more mid-century pieces.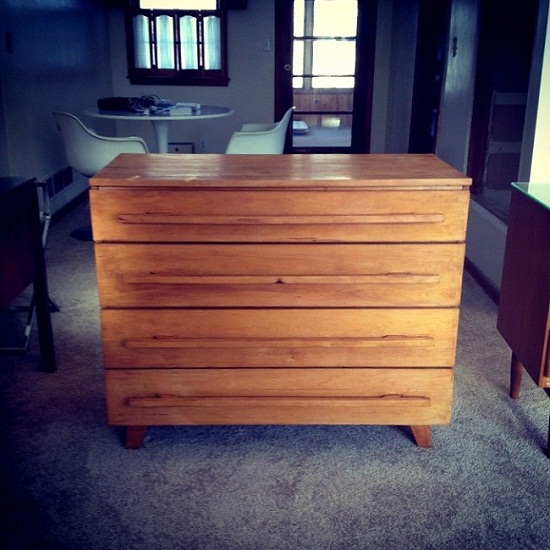 One from a store in Minneapolis, Covet, for $95 and another from an estate sale outside of Minneapolis for $60. We plan to simply stain these.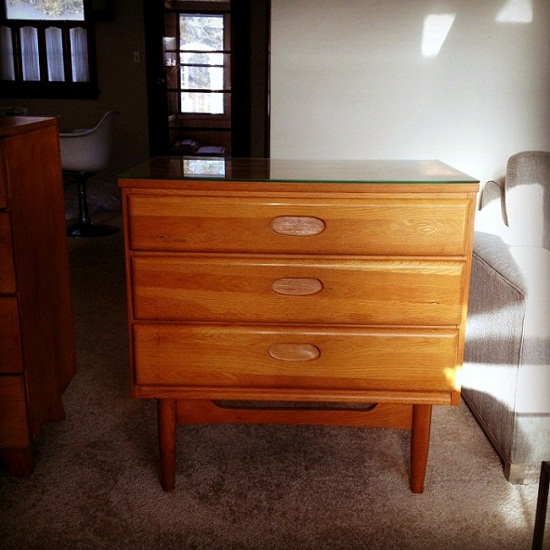 A woman came in not even 2 minutes after we purchased the dresser asking about it. Is it awful that once I got over sympathizing (I know how it feels to miss out on something found on craigslist), I fell into sore winner mentality doing fistpumps out the door? I needed a win.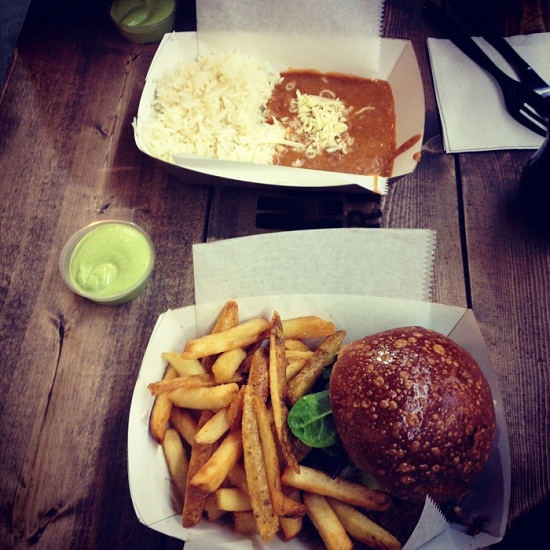 We had some delicious food at Sonora Grill at the Midtown Global Market while in Minneapolis. We try to go somewhere new when we get up there every few months and on the way home, I found Henry online. Saturday wasn't too shabby I'd say.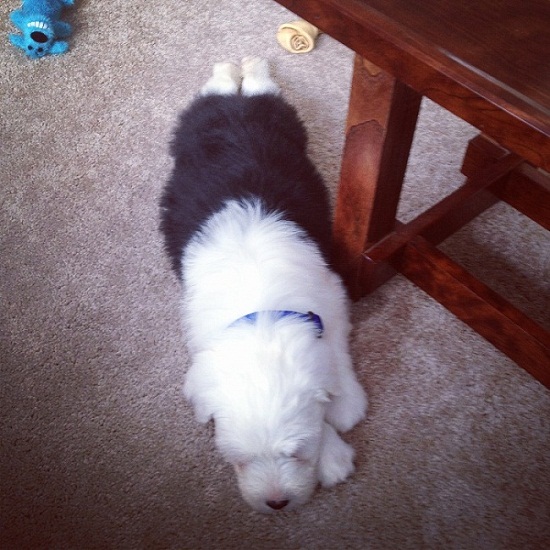 He's a welcome addition to the family and a help for the tough times.