Just popping in to show you our latest refurbished dresser.  The one I (Annie) found on the curb.  The one that had maybe been in a fire and/or was the victim of a stripping gone wrong.  (Sounds like my Saturday night…haha.)  I'm not even sure I shared finding this piece that hot summer day.  Doh.  I wrangled it into the car myself next to the bags of groceries and away I went.
She (maybe I should give her a name) is finished in "old white" chalk paint and has scalloped knobs in natural wood and off-white.  A few coats of hemp oil and she is fresh and ready to go.  Find her in our etsy shop.
This one took roughly 1,000 hours to sand and clean since she had nasty brown residue everywhere.  Well, it felt that way but I think she was worth it.  What do you think?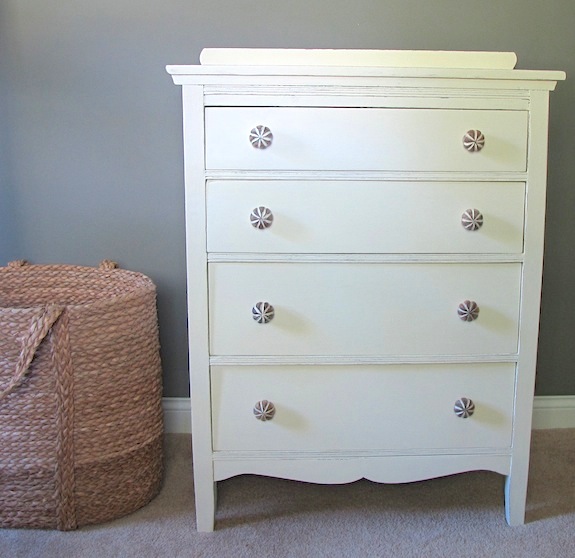 I'm off to work on the only dresser we have left in our possession.  I need to fix that…anyway, have a lovely week!