The reveal is finally here and this antique painted dresser is listed in our etsy shop as of today!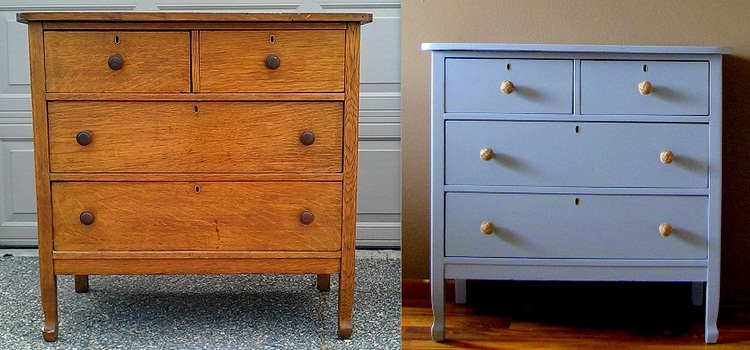 This dresser was meant for a client but didn't quite fit her needs so we found a different piece and were happily left with this one. We took it as an opportunity to use some of the partially empty cans of blue and grey paint sitting around, mixing all 5 or 6, including the last of our dark grey chalk paint, to do our own idea.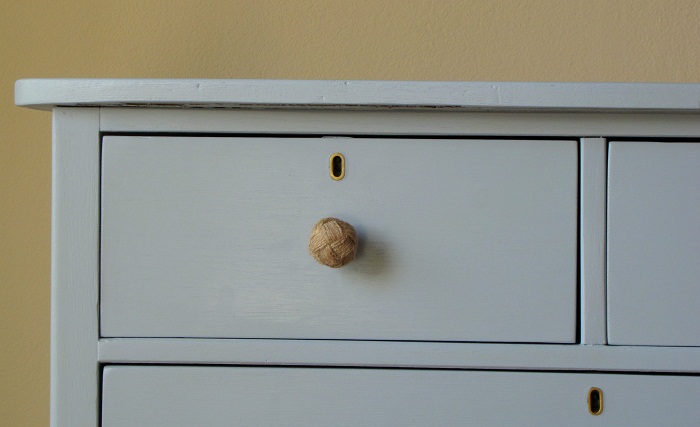 I also had a surplus of jute rope knobs so this came into being. This is the one that required the trowelable putty to even out the missing veneer portions and lots of work on the drawer stops.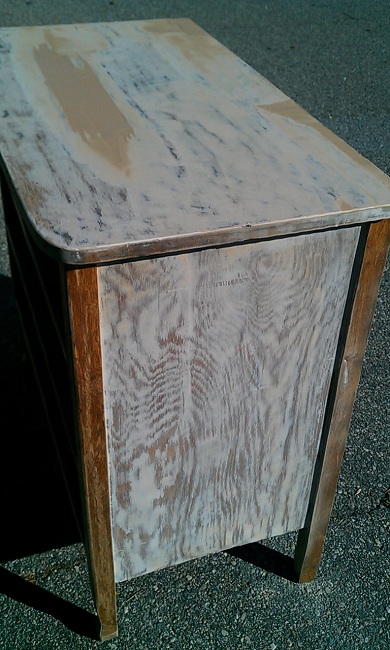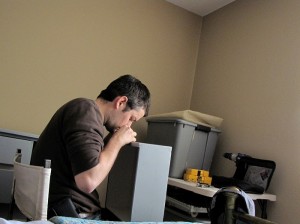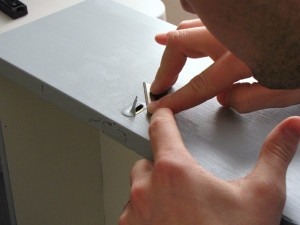 We also decided to leave the antique brass keyholes in place so some handy tape work was required then the tedious removal of that tape in the end. You'll notice a different scene for our workspace…that is our spare bedroom in the apartment. We had to move it on up with the colder weather. Paint doesn't like to be cold and much of our supplies had to come into warmer temps or risk their ruin, wasting money…which we despise. But it was all worth it. If you like this one and are in the Minneapolis area or southern Minnesota, stop on by and check it out.