What? Another completed project? Yessiree!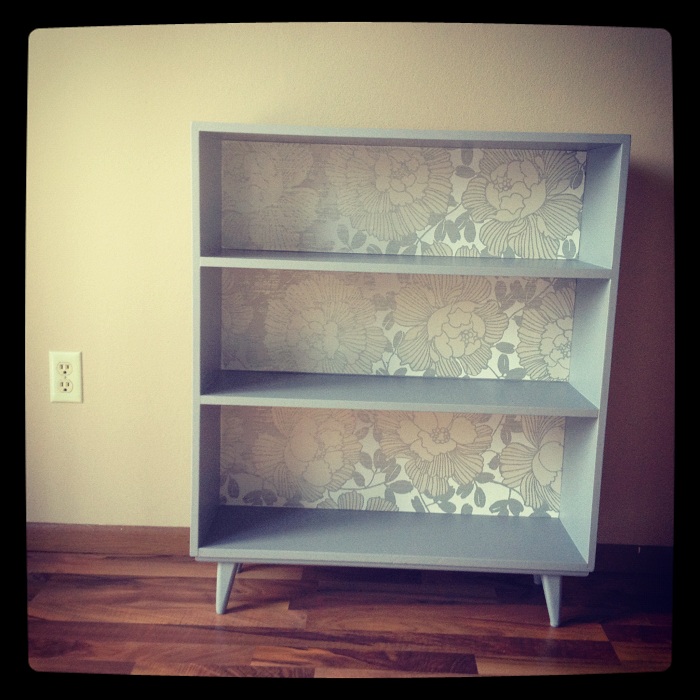 With the tapered legs and clean lines, I think this bookcase has mid-century flair and the large, modern floral wallpaper adds some oomph. It's painted light grey and the wallpaper has metallic silver, off-white and cream shades for more neutral appeal.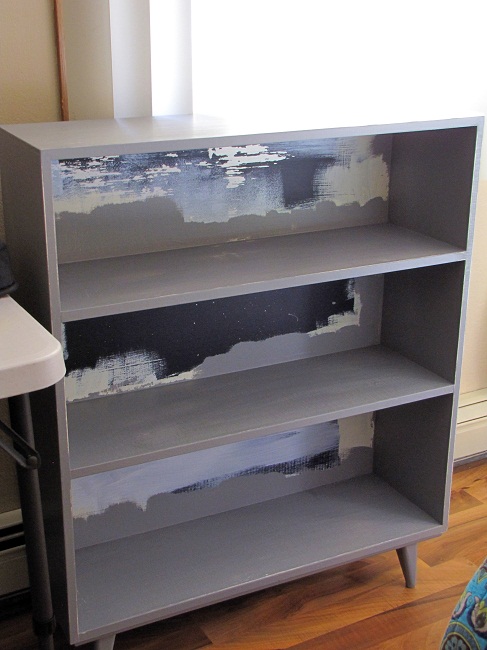 Just in time for turkey time and celebrating our third anniversary with a little relaxation. Have a wonderful Thanksgiving!