Say hello to my favorite color in paint form on one of my favorite things in the world, a beautiful dresser.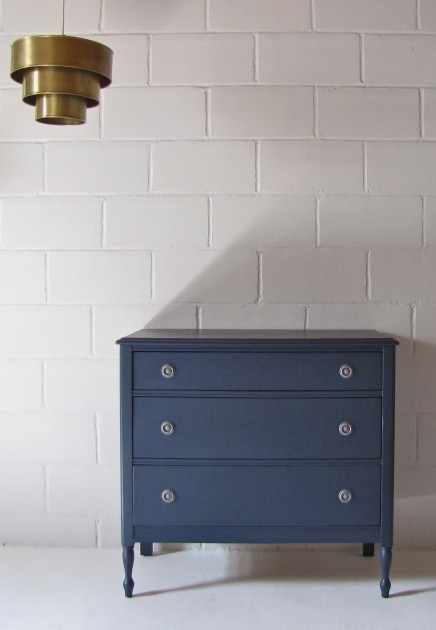 Original hardware intact. I know, that's different for us. Normally we add some new knobs/pulls/whatnot which I tried but just came back to my initial idea to use the original pulls with a new spray finish.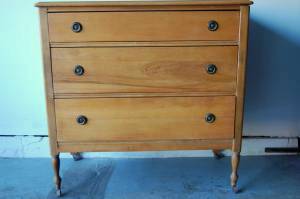 And it is a long time coming. I remember sanding this baby while thinking about my grandpa's health over the winter. He has since passed away so it's kind of a special piece for me. The one I poured myself into to prevent those awful, sad thoughts from consuming me when I could do nothing to help the cancer that took over his body. Seeing it finished has an odd effect, like a form of acceptance, as if each portion completed were a grieving phase. Something about the dresser in its completeness makes my soul happy.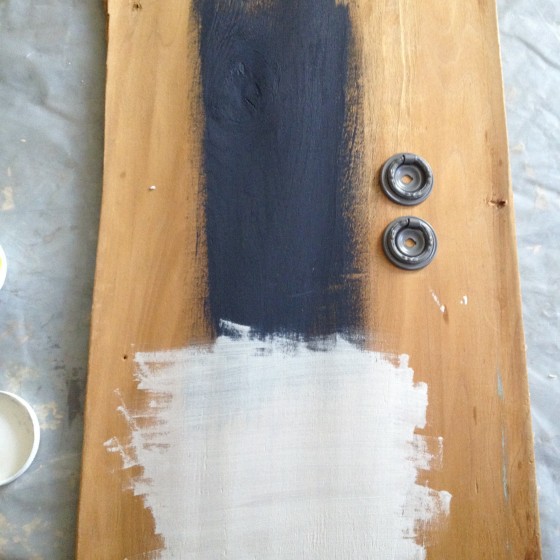 Grey is tops on my list too. The dark blue and grey (and the inside of the drawers are painted a light blue-grey shade) just makes me happy. I think grandpa would like the dark blue too. Maybe it should be named Joe after him.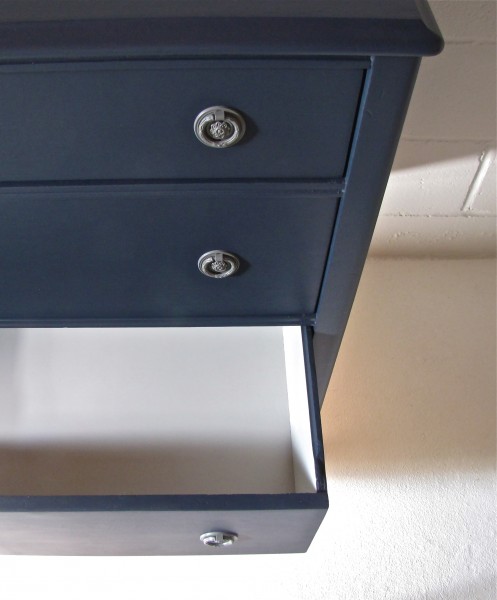 It required some new veneer so we could paint the fronts without the crack in the drawers becoming a problem in the future. Someone at some point had stripped the veneer off, leaving a crack on each drawer front. The glides also needed some work, along with one drawer bottom. But it's all good now.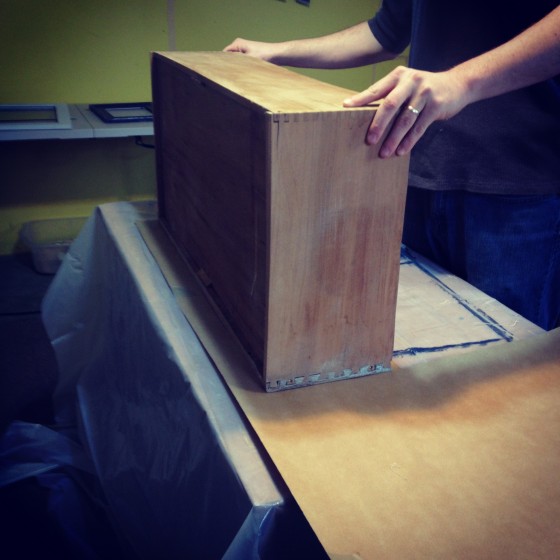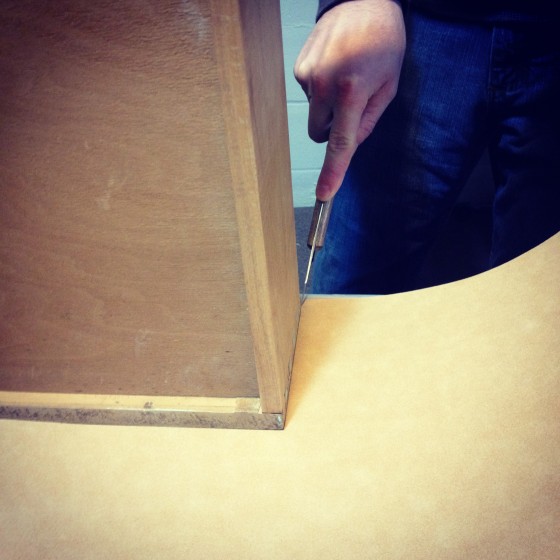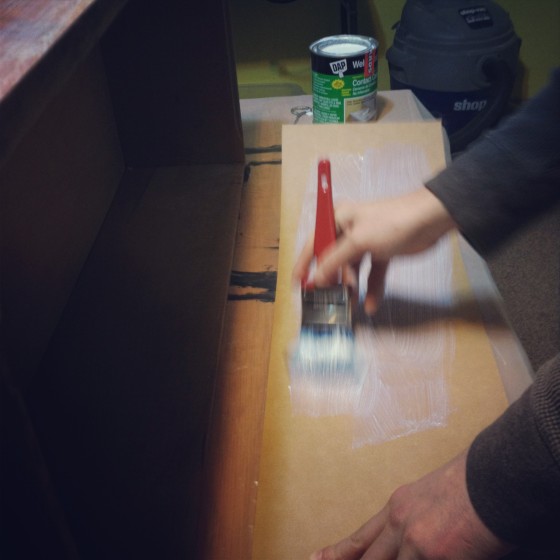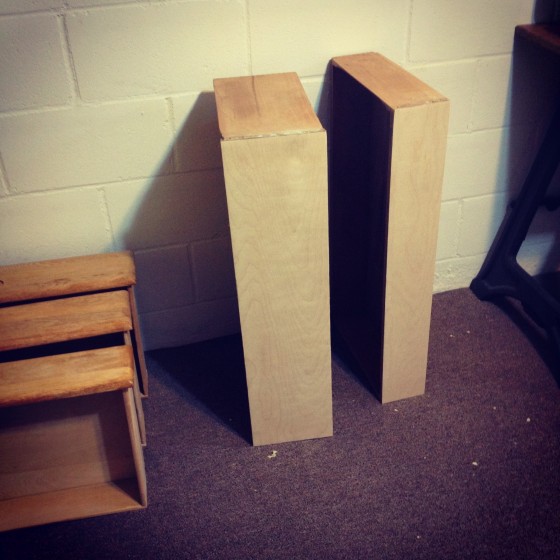 This piece is up for grabs in our etsy shop. This could be hard to part with.