Yesterday's post was a doozy so today I'm just gonna hand it to you straight.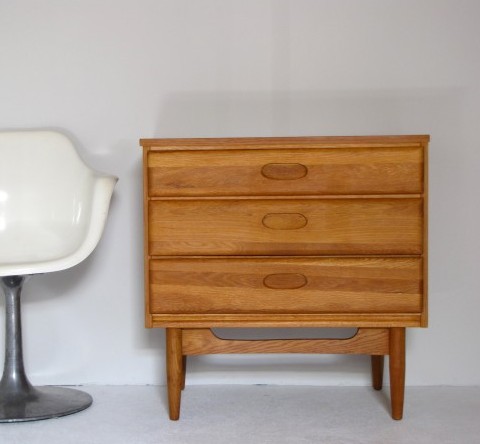 Here's the mid-century piece we recently finished. Once my personal nightstand, now on the market in our etsy shop. I think it's the perfect size, as a nightstand or dresser, with a good amount for storage and a sophisticated look. Clean, modern, simply gorgeous as it was meant to be. No fuss but an attention grabber.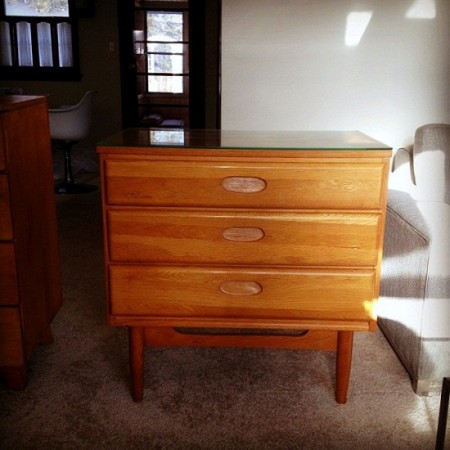 Much better than when we got it with the cheap manufacturer poly finish. Not that all poly finishes are cheap but this particular one was and had that orange-ish sheen from age. Just needed some assistance to look beautiful once again.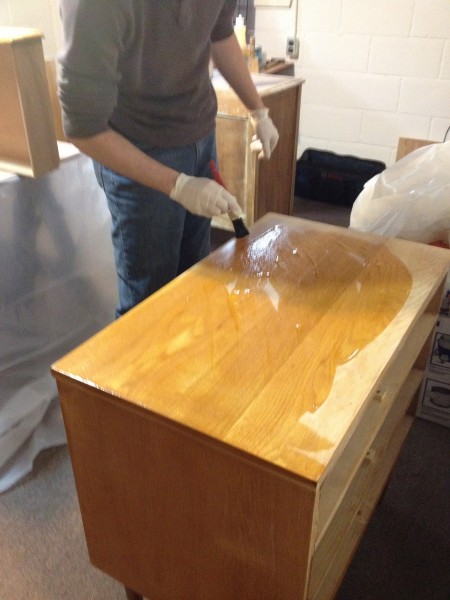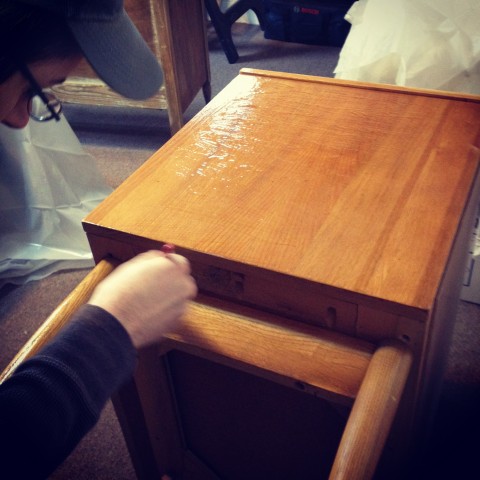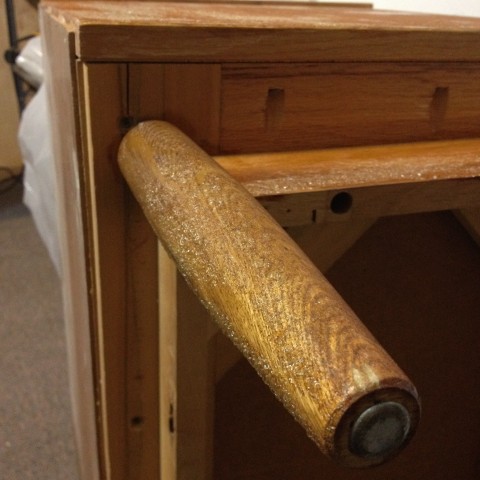 This one was gently stripped using the Soy-Gel product.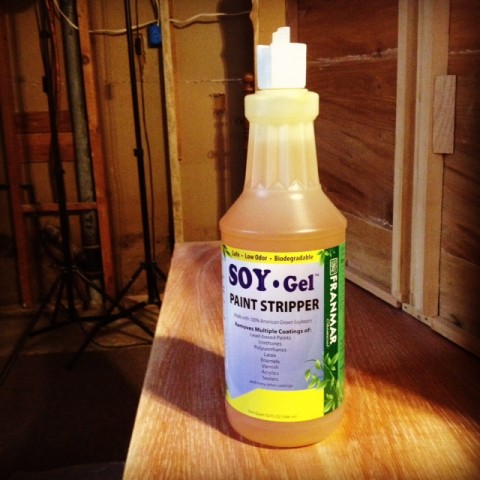 Quick and simple review time (since I said we would): it worked great on this piece. Easy to handle with the gel consistency, only a few hours until the dresser was down to bare wood and easy scraping with water clean up. We've yet to try it on paint but have high expectations. And since we were stripping it manually with a cabinet scraper before/hadn't used any other stripper in a while, we can't say it's the best…but if my memory holds true, this seemed much easier than other products. If you're someone who frequently strips….(cue the music and tassels…I still imagine stripping in an old timey way), then this would be something we highly recommend. We hadn't heard of Soy-Gel until a friend brought it up so it's fairly new to us. Definitely worth a try. It's for sale on Amazon and we found ours at a Rockler Woodworking store.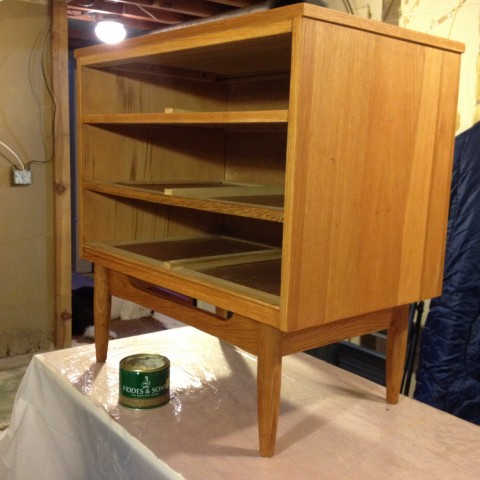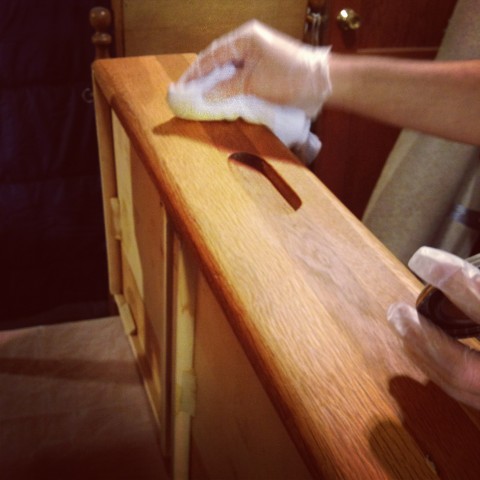 This one was also finished with the Fiddes & Sons wax in light/clear. Available through Amazon or do a quick search. Creamier than what we're used to, easier to spread, gets in the nooks and crannies without leaving big globs behind or if there were, they were easy to wipe away. Greg and I will be going back to this particular brand/product time and again that's for sure. Quality stuff with a great result.
I guess two reviews (short, tiny ones but still) and a reveal today. Yay us!
Before I forget, this piece has a glass top but we say it's optional. We will be offering it with or without that and shipping this guy to anywhere in the United States.
Here are more details-
It's oak (probably white) with a Danish oil/wax finish and look at those legs, tapered, gets me every time. Very atomic ranch/mod. And as cliché as it has become to say, very Mad Men which we do watch and enjoy (drool over).
30″ tall x 29 1/2″ wide x 18″ deep