Three posts this week. Boom shakalaka!
We're getting backed up on sharing projects (not bragging or anything)…I have a folder full of things to show you so in-between chores and preparing for my in-law's visit this weekend (I made 4 different types of ice cream which will inevitably find themselves here or on my other site), I find that I can get something out to you adorable folks. Something from my adorable husband. That adirondack chair I mentioned him tackling on a whim…after my complaining about outdoor seating rusting away/left by the previous house owner.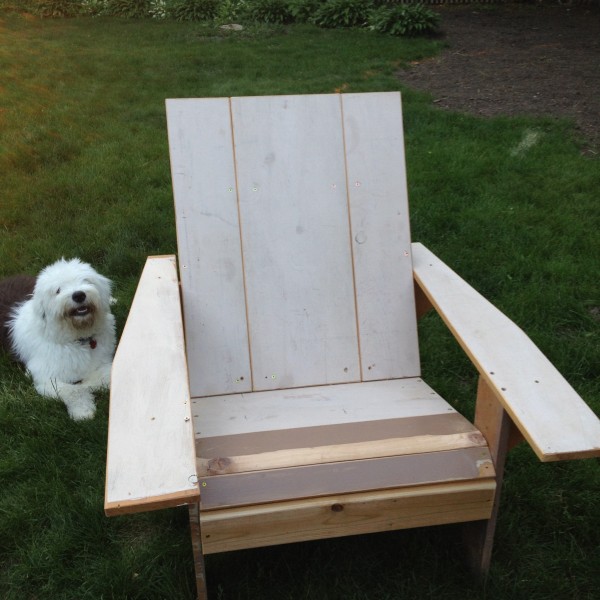 Did you know there are different types of adirondack chairs? Notice how unfamiliar I am with almost anything about them? I was checking out my subscriber email from Remodelista and they displayed, the day after he made the chair, one almost identical to his called a Westport.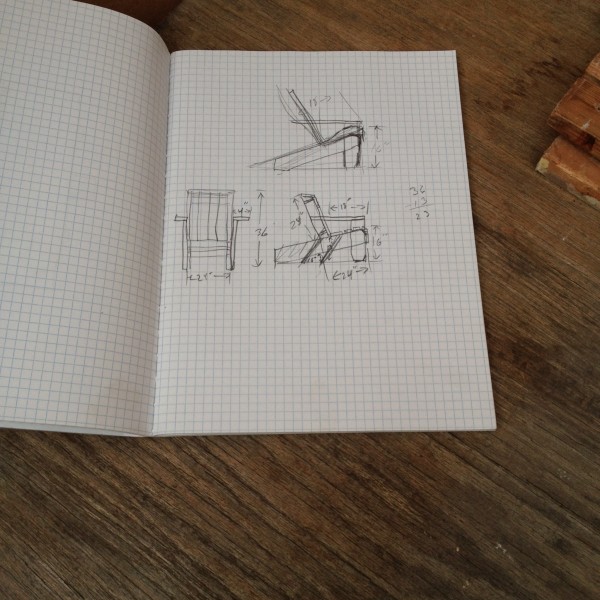 He pulled this thing out of his head, drew a little something up and had it done within hours. He does this kind of thing at work-it's brilliant-impressive to see him do this all easy peasy. Brilliant-impressive is a phrase I coined.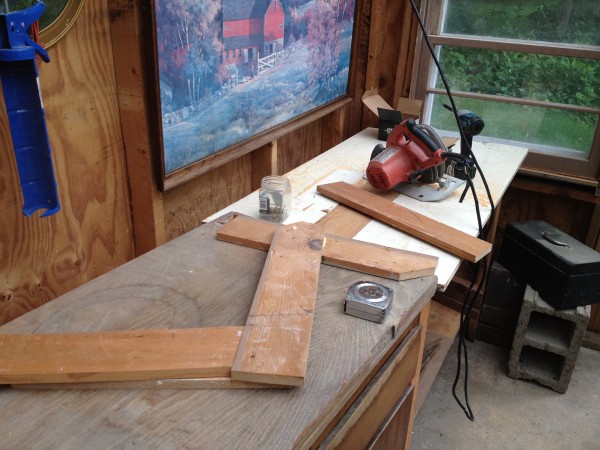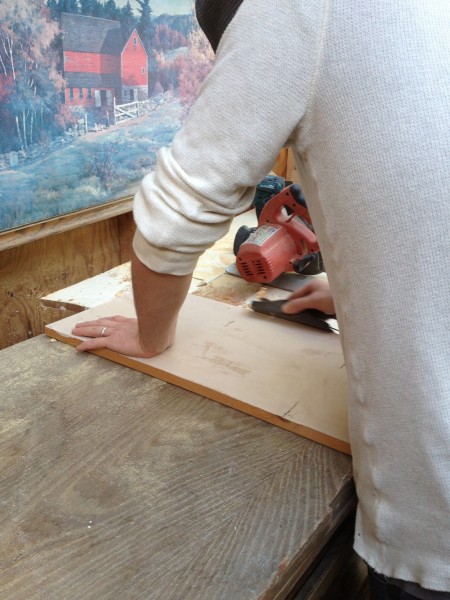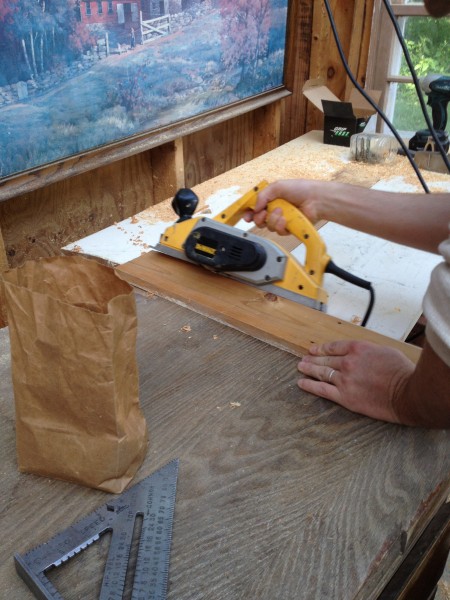 If you really want to know how he did it, I'd have to ask him and hope he doesn't go into "I don't remember/was in the zone" response. So let me know if you want to know. He plans on doing another and a footrest down the line. We just have to protect it from the elements and it can stay out longer. And it was made using material from the house demo and was already painted those shades. It's been used several times when Henry the sheeppup and I go out for lunch on these beautiful, sunny afternoons.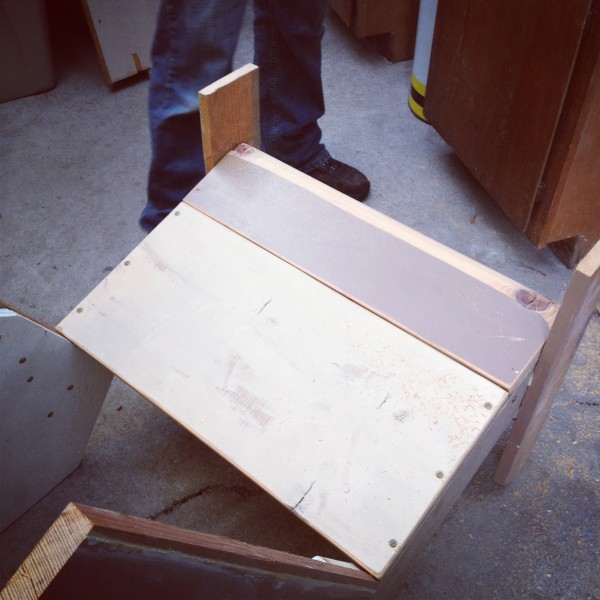 Which reminds me, I decided to pick up some twigs in the backyard yesterday. It was windy and kind of nasty. Just as I dropped a few on the wood pile, I heard a crack and turned to see a limb fall to the exact spot I was no more than 15 seconds before. Scary.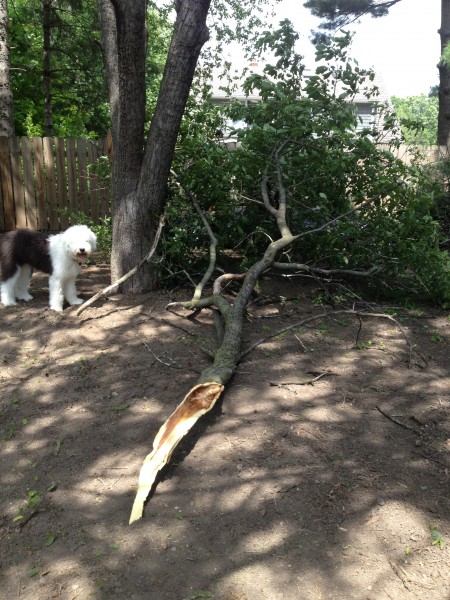 We had to borrow the ol' chainsaw last night and clean it up. Someone must be looking out for us because just as we finished sawing the big boy, I noticed our neighbor had a truck picking up some limbs and taking out a stump. Greg went to ask if they could pick up our massive amount of brush. The guy was kind and said he could today for $40. I wait now for him with cash in my hand. Somebody likes us somewhere.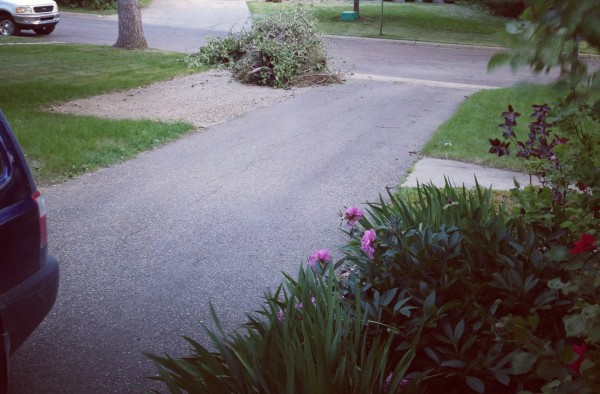 Should be gone for our first family visit in our new house. We're excited! Now if the weather could cooperate because Greg's parents are riding over 600 miles on their Harley, eventually getting to the scenic river route through Iowa-starting in our homestate of Indiana, finally getting to some scenic parts of Illinois, then Iowa and ending in Minnesota where we live. That route is breathtaking at points.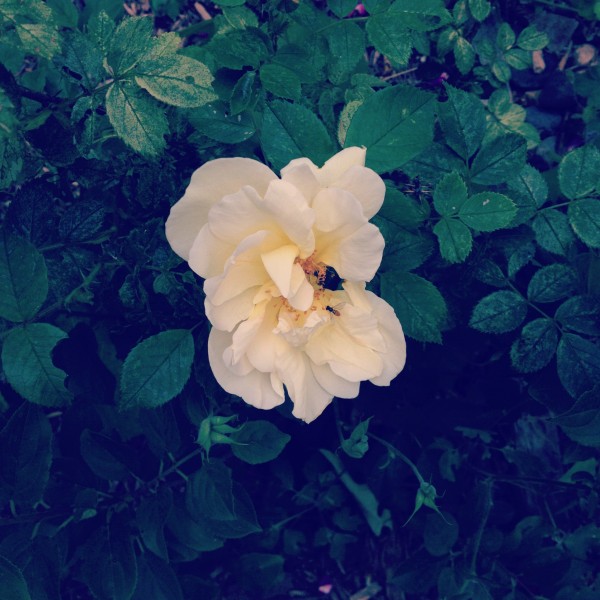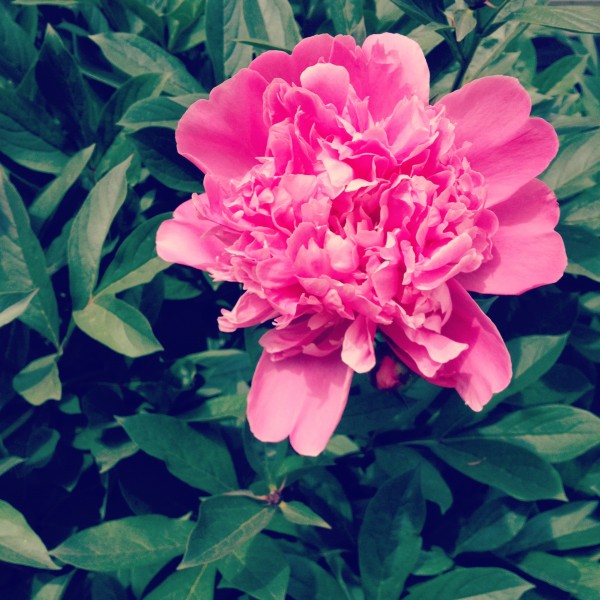 Speaking of breathtaking, many of our flowers/roses have bloomed this week. There's a vivid pink, red, yellow/white and such around the house. I'm not good with flowers but I've been watering them during this dry patch. It's raining today so hopefully they remain looking all fantastic. I can even see them from my basement studio windows, a few peeping in over the well. Loving that.