The best way to cope with tragedy, in this case the untimely death of my grandpa, seems to be throwing ourselves into projects yet again after an almost 2 week hiatus. That and writing about not wanting to write about his death on my other blog…the one where I post recipes. That post contains a recipe for "impossible" coconut custard pie which comes together with a handful of ingredients and comes out a custardy goodness with sweetened, shredded coconut as the crust (that's the impossible part since no crust is actually made beforehand). Yum! I highly recommend it.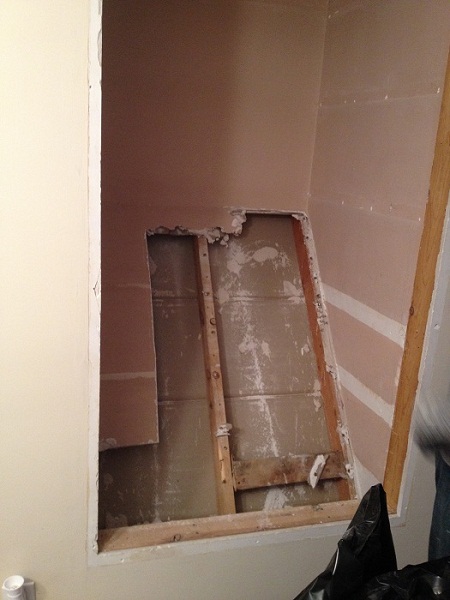 This weekend we'll be getting back to making the new attic entrance (finally) and I told Greg that if I don't start doing some portion of decorating, I'll go crazy. Still nothing on the walls. No paint, no pictures, no personality just dust and repairs waiting for one of our weekends. I'm coping and more high-strung than usual, so Greg is taking me more serious these days.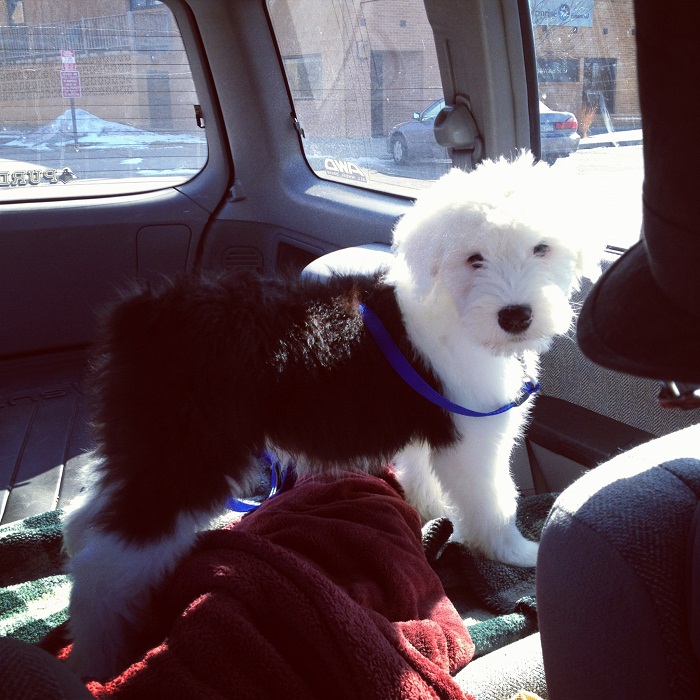 Our sheepdog, Henry, senses mommy is about to have a breakdown and spends time by my side. He's a doll…a doll not getting the potty training thing at times but adorable nonetheless and getting to be a big boy.
Before leaving to be with my grandpa in his last days, we finished a client's nursery dresser for their beautiful, upcoming twins. I still don't have a great spot to capture our furniture's glory in the house, so forgive the pictures. They're awful.

It's grey, not blue-purple (periwinkle) and it's my new favorite client piece. Scraped, decorative onlay removed, reinforced to be sturdier, primed, painted and waxed with new hardware. The knobs are "the ones" I had a fit over a few weeks ago and well, grey is one of those awesome neutral shades. Pairing the muted, contemporary with the antique aspects leaves me speechless in a good way. I'm a fan of mixing styles and this piece captures it perfectly.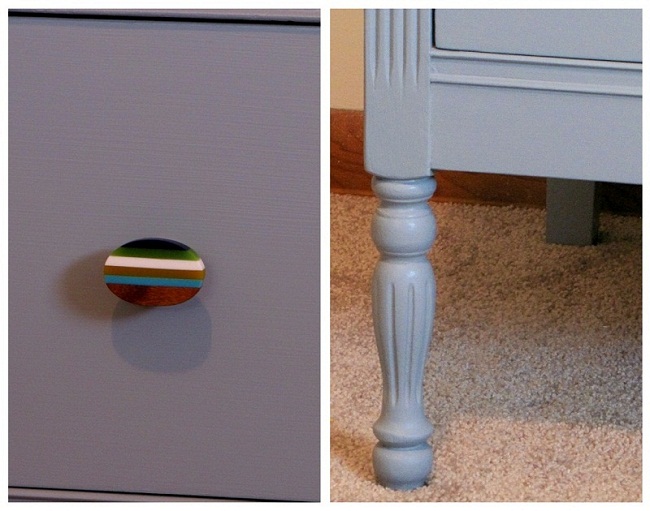 We started working on an antique vanity (mirror included) with the intention of using what we already have on hand-"oops" paint from the store and knobs in my collection. You'll see later.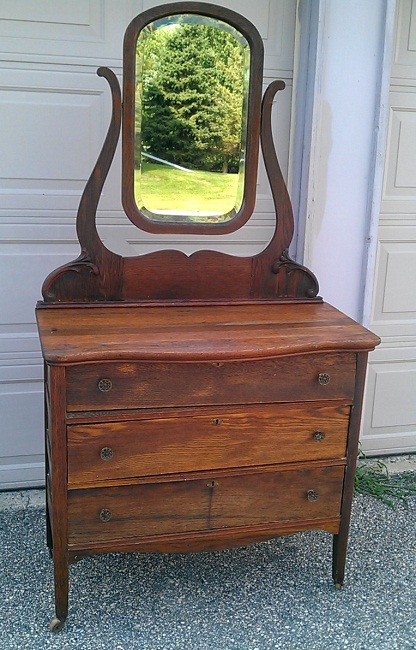 I appreciate you stopping by and supporting us. When you get the chance to give recognition, thanks and love, do it. I've learned that with the little time I had with my grandpa before his passing.