Well, ladies and gents, we did it.  Greg and I started tackling the kitchen/dining room renovation over the weekend.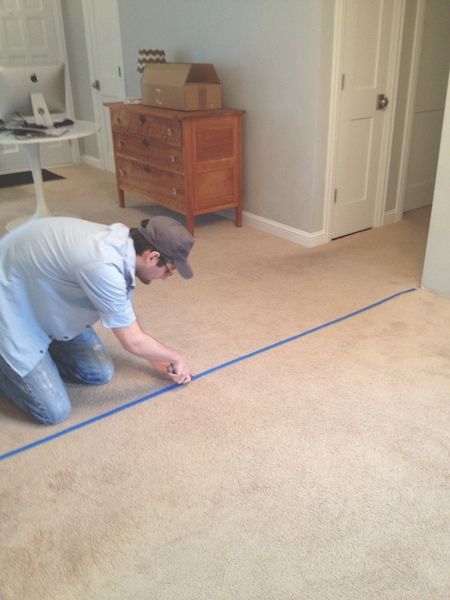 The carpet and pad were removed in the dining room.  The laminate flooring was removed in the kitchen.  All in prep for the new maple flooring.
We moved the fridge into the dining room, organized what we won't be using in the kitchen into bins, and took out one side of the old cabinets.  We kept the sink side in place so it's still a functioning kitchen.  I am a home cook that needs her work space.  The stove was put back into place after laying down some contractor paper and rugs in both rooms.  And that's where we stand.  Organized mess.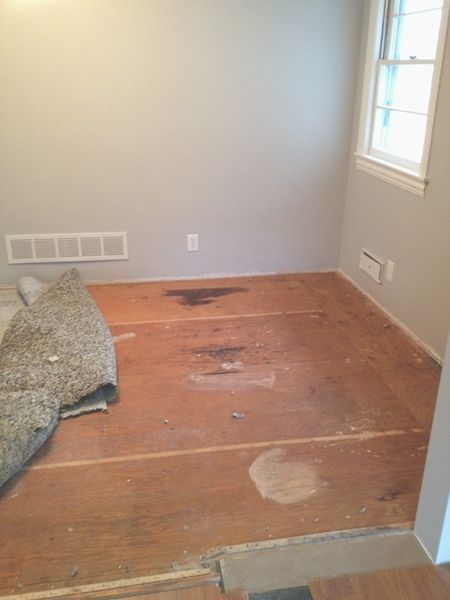 The following day we went to Ikea to order the kitchen cabinets.  I'm amazed because they arrive tonight.  It was an easy process-much like going to the store for assistance with the design.  See this link for more information and tips on the Ikea kitchen planning thus far.  The previous arrival date was for Easter Sunday, but Ikea's delivery department called to say they would be in our area.  2 days after ordering.  *Update on that: whoever Ikea had delivering our items put us in a 5 to 9 time slot so we could both be home then they called to say they were 35 minutes away at 2:45…first complaint so far.
By the way, the kitchen rep at Ikea told us we have 3 days to go over our order once it's delivered which means that issue where you have to do that before the delivery truck leaves is incorrect.  Phew.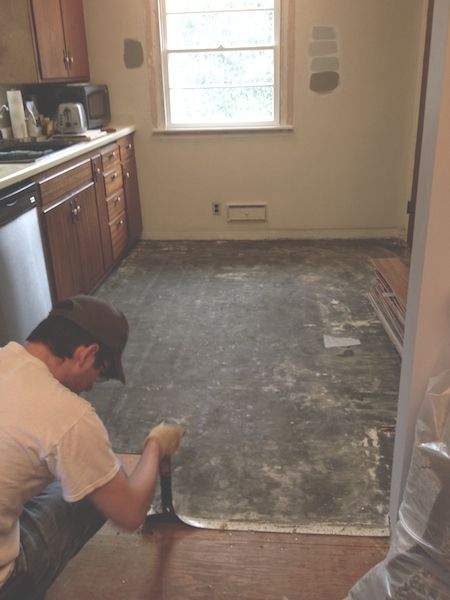 I have the master bedroom set up for storage and assembly.  I'll be working towards getting most of it put together in there while Greg focuses on drywall work.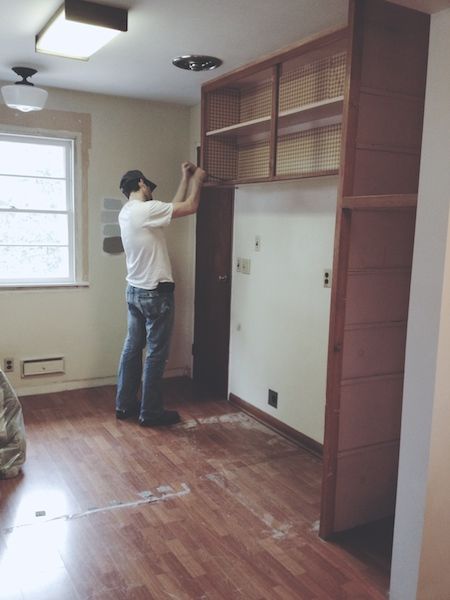 The flooring arrives Monday or Tuesday.  It's going very fast, people.  We're feeling that rush (although Greg is also feeling pressure and stress since his day job suddenly asked him to be involved in other areas…he gets to work this Saturday and is not thrilled).
Seattle is coming!
Before any of this happened, we found out we had big car issues with our Subaru Forester.  Rebuilding the engine kind of problems that might be worth fixing for someone else with time and money, but for us, we need a reliable vehicle that will get us across the country and safely about when we get there until we get settled.  We heart our Subarus, but also considered a Volvo.  Something wagon to haul our furniture and pups.
The search for a new used vehicle began weeks ago.  All the while we decided not to drive any farther than around town which meant Greg got a ride to work for a couple weeks.  Before we ran errands we sang "car don't fail us now, car don't fail us now."  That was stressful.  Things looked bleak.
We kept trying to find anything without luck…until last Thursday.  It all just came together.
The dealership was within a distance we were willing to take our broken vehicle, so we kept calling until they finally got it Monday after they purchased it at a New York auction.  We watched it roll up on a trailer, get unloaded then we jumped out towards the office door.  This Forester is 4 years newer than our last and will have come from Rochester, New York to Minnesota to Seattle, Washington.  Maybe we' re just dorks that think that's something special.  Can you tell we have love for a good Subaru?
So, Greg worked from home that morning, we bought our Ikea cabinets, that car, and an antique dining table and bistro chair set from a craigslister in one day (I'll show you the chairs later…I'm really digging the sanded look).  We actually had the set with us when we traded vehicles. It went from the old to the new Ru which made it the first craigslist item in the car under our ownership. Maybe ever.  It should get used to that with us.  The dealer asked if the dining set was part of the trade in.  Funny man.
Anyway…I'm on the ball with this organizing thing even though the house looks a mess.  I spent some time putting things we can get by without until the move into bins.  Our closet now has spring/summer wardrobe with the colder season clothing packed away.  I have items to donate in one area, ready to go, have been giving away and selling a few things around the house to craigslisters and the storage areas in the basement have been updated into house reno supplies, moving with us, sell/donate and use for staging.  I'm feeling pretty good right now.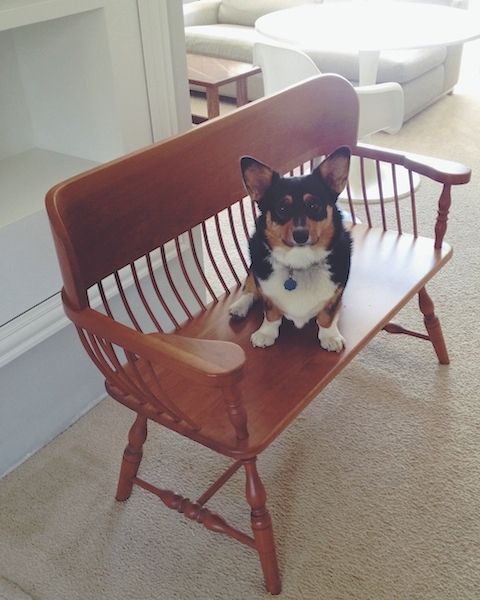 Before I go, here's a cute bench a craigslister was kind enough to drop by our house yesterday.  Love it!  Obviously Vivi does too.  I'm also collecting pieces I want to bring with us-the bench falls into that category.