As I said on our facebook page not much is being accomplished recently (except for cooking some awesome/easy/no-knead bread).
Well, that's not true.  Things are happenin' but it's the kind of work that will be better shown when completely finished.
We've been working on the bedroom closet doors and the living room closet door. The living room closet was painted so our coats, gear, Greg's trumpet, my sewing machine and all the other stuff we shove in there will be going back in soon.
We bought the casing (the above is for the "stairs to nowhere" project) and baseboard I picked out weeks ago at Menards which should be dropped off this weekend.
We found a hall closet door that matches our new bedroom/bathroom doors and one for the kitchen. Bringing the interior door total (since the basement doors are nearly identical to the ones we picked upstairs and just need some paint) to $500 for 8 doors (the majority are solid wood) with the help of the outlet store.  The only doors left are exterior. Of course, we found them at one of our new favorite places, Building Materials Outlet.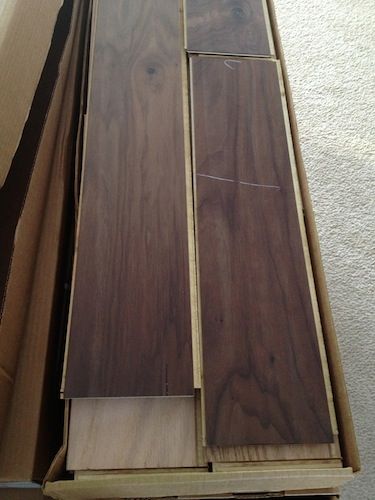 With the whole flooring fiasco weeks ago (by the way, they did refund us all but $200 for shipping so maybe they weren't so bad after all), Greg and I decided that maybe we could get unfinished hardwood flooring so we and others in the future can finish/refinish it.  While zipping through the outlet (we got there late and it closes at 2 on Saturday), we spotted wide plank, unfinished, walnut flooring that we both fell in love with. Greg says it was there the last time we were but I don't remember. Probably due to being on board for engineered hardwood flooring instead. Though we have dogs puppies who like to run through the house so being able to refinish the floor before we put it on the market would be a good idea and engineered just doesn't seem the wisest choice with our corgi and sheepdog.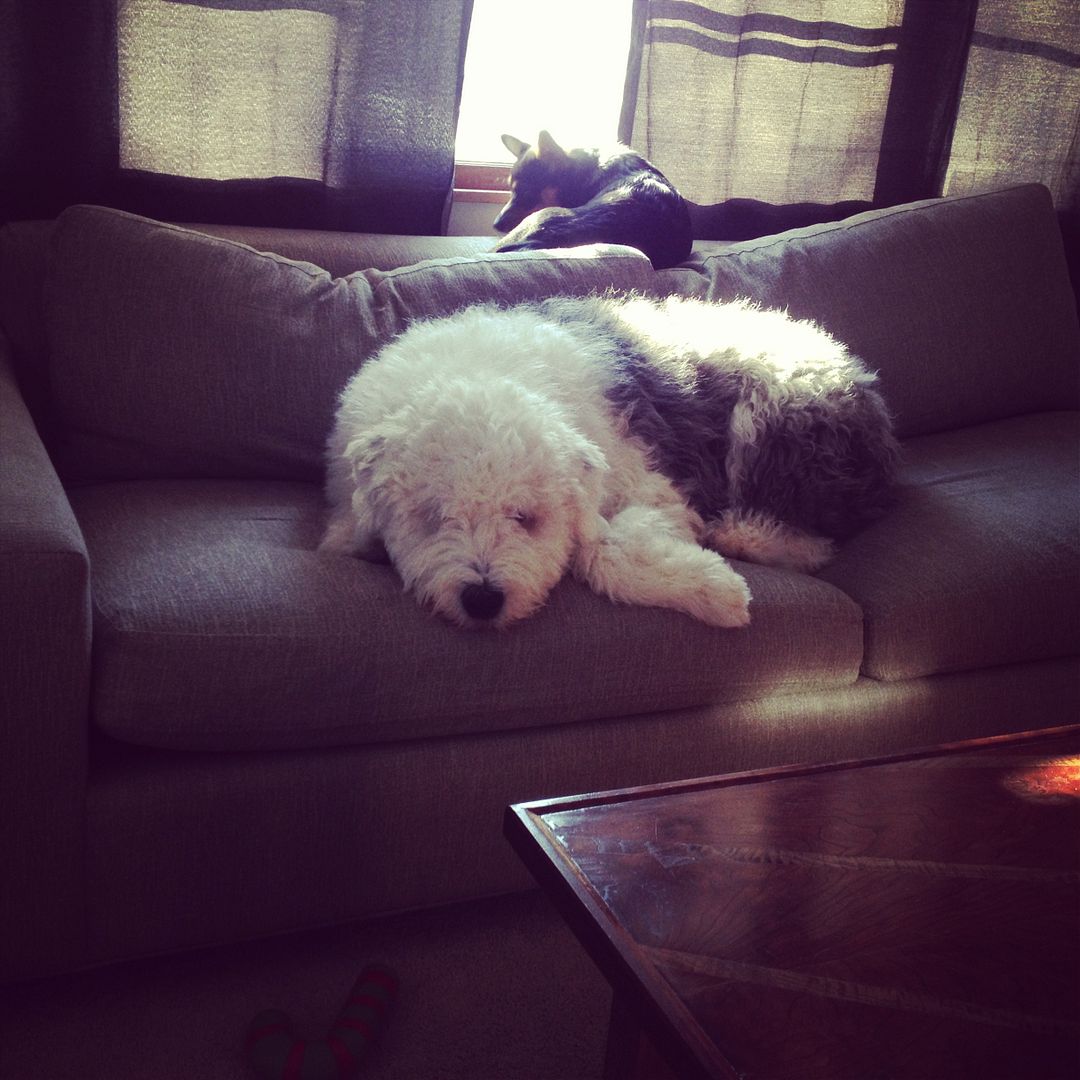 However, someone posted maple flooring from a gym on craigslist. 800 sq ft for $300! But I've contacted the person twice and no message and we've been to the town where it's at for that bookcase we put wallpaper in and know it's pretty darn far from us and we'd have to rent a truck. But it seems worth it…if only that person would contact us. Otherwise, I love that walnut but even at a discounted price ($3.95/sq ft I think) and the 20% premium added, we're still looking at about $1300 for our tiny kitchen and dining room. (We decided we could do the kitchen and dining room at 270 sq ft-with 15% added- instead of most of the upstairs for 600 sq ft.) I just don't know if we can take the plunge.
We picked up a bathroom vanity at Home Depot, and since it was the last one and damaged, we got it for $125. The basin, cabinet and mirror were included and I liked the faucet they paired with the sample so I picked it up. That will go in the basement bathroom. We had to fix the base and drawer which took no time at all. The hardware included must have fallen out of the hole in the box where the damage was done. That's dandy with me because I plan on picking new hardware out anyway.  That's a real drawer on top which is handy since they are usually faux. The only problem I didn't think of, since I was way too excited about the price, while I was there is that I picked out dark espresso vinyl plank flooring for the basement which will most likely clash with the vanity. So now we're considering putting in a vinyl tile or actual tile. It's only 50 sq ft of space but we're trying to keep it cheap and attractive down there. Any suggestions?
Speaking of bathrooms, guess who changed her mind about building a vanity for the main bath upstairs? This girl. Mostly because I don't see Greg having time to make a vanity and I fell back into like with the idea of a pedestal sink with all its space underneath even though they tend to run a bit too deep for our narrow bathroom space. I think it will work. And I'm pretty sure I can find one on craigslist.
Forgot to mention the tub/shower faucet kit arrived last week. And I know I don't talk about getting these things or include you sometimes in my decision-making process but when I see a good deal on something we need I act and since it's more for broad resale appeal and not so much my numero uno choice. We went with the Moen 90 Degree Moentrol in brushed nickel for $162 on Amazon to go with the Fresca Versa sink faucet.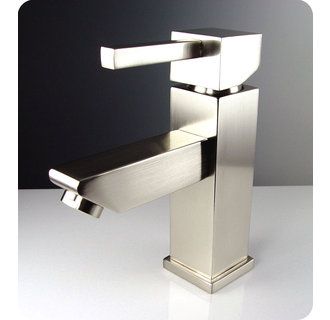 They look nice together but if we have to, we'll return the sink faucet and go with whatever Moen has to match. The Ikea sink will be going back soon. The Gatco Latitude wall sconces I ordered for the upstairs bathroom, sigh, one was broken (the box I didn't open for a month) and I returned it (after a confusing chat with an Amazon rep), ordered a replacement and ta da, replacement arrived broken the other day. So, I sent that one back and await another. I'm not giving up on these. Unless this next one arrives broken then only one sconce will be placed on the wall like a unicorn. A satin nickel unicorn.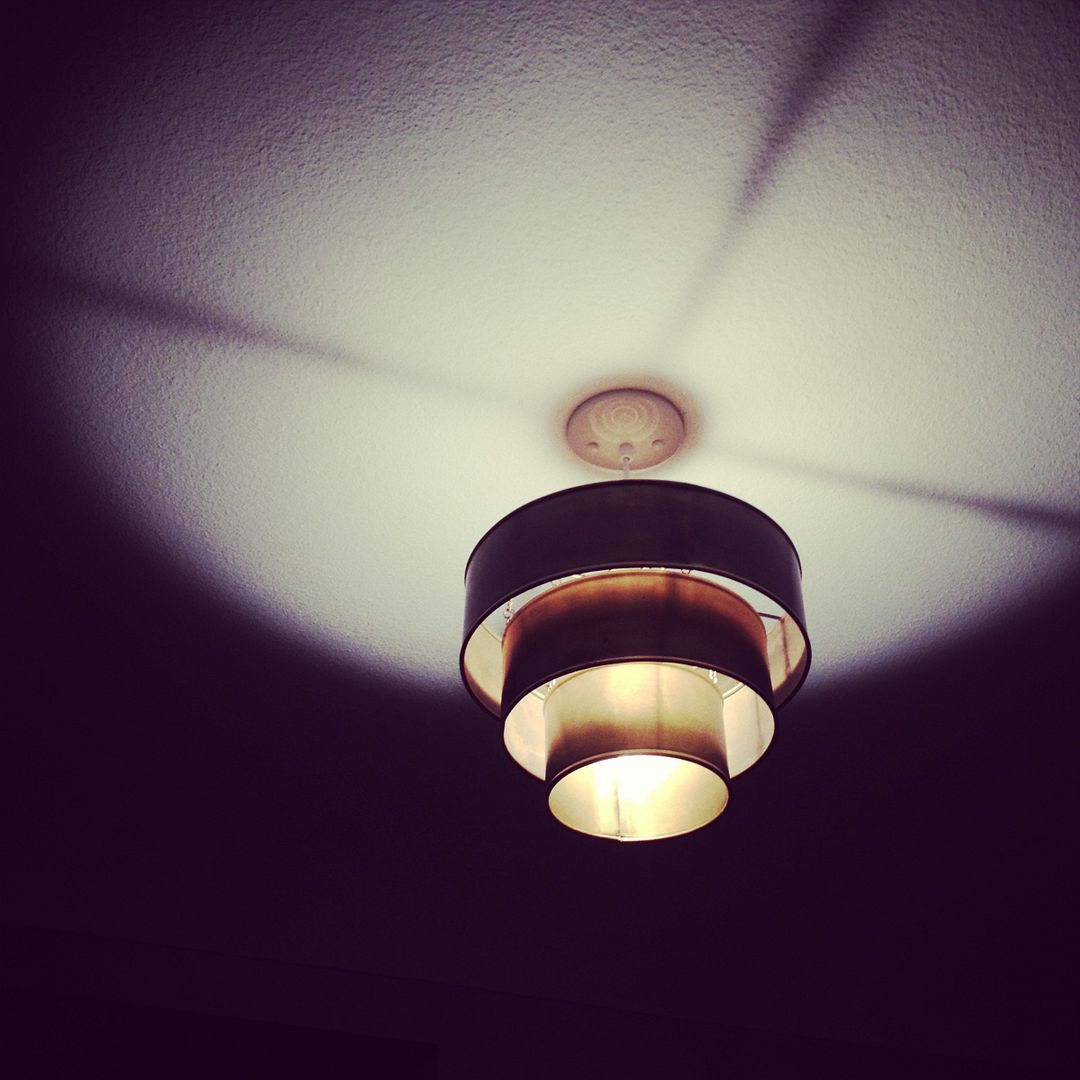 Let's see…hmmm…what else is going on? We put up the Urban Outfitters tiered shade a few weeks ago in the dining room. Not really because we thought it went well but because the old chandelier was bugging me with its unattractiveness. With the grey walls, warm brassy tone of the shade and cove ceiling, I am in love. If I could add a bit of black (perhaps the door) I would have the look I adore for a little while before changing the house for resale.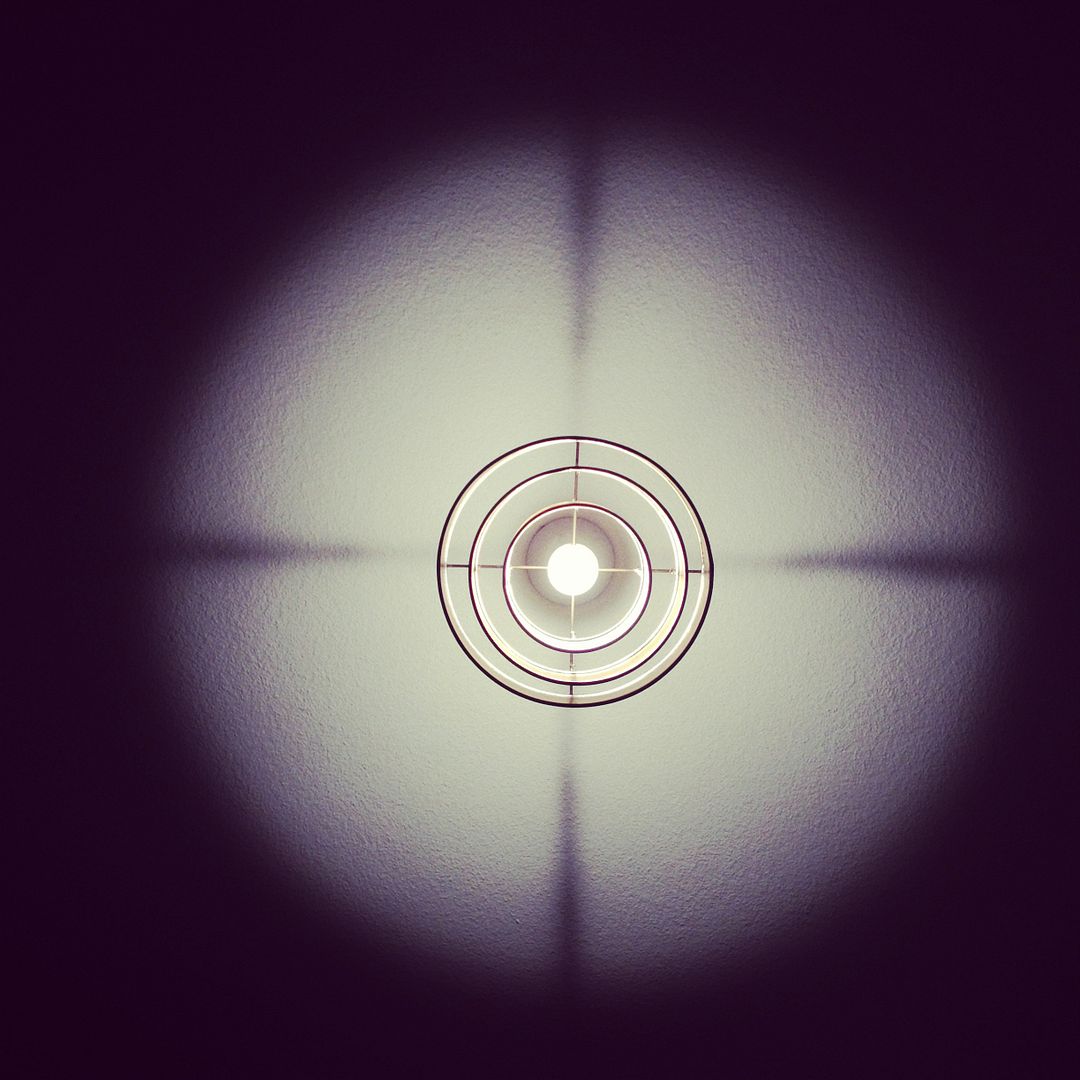 It's not the best for lighting the room because we paired it with one of those light kits for single bulbs. We sure love it though. It casts such beautiful shadows. I've picked out a replacement chandelier that I think will suit the style I'm going for for that broad appeal. I'm waiting for this chandelier to show up on the market much cheaper than it currently is. I've contemplated making my own but that would involve spray paint in negative temps and braving the icy hell that is our yard, sidewalk and driveway. Then once I get all the parts to do the thing it could end up costing just as much as if I had bought it and there's no guarantee I will like the thing. So, for once I will not be DIY-ing a light.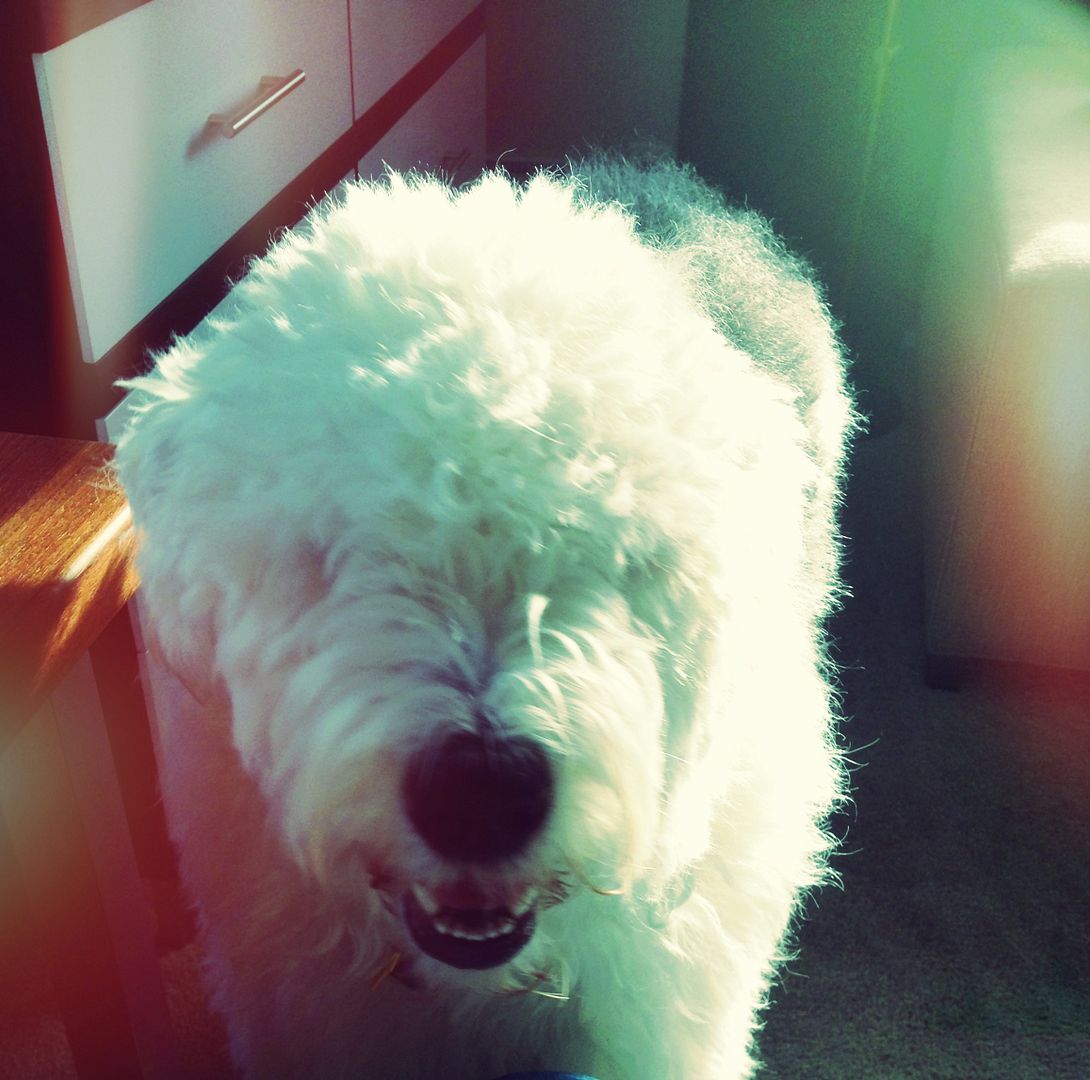 I've been playing around with the app that is giving my Instagram a run for its money-Camera+. Highly recommend it. I rarely pull out my Canon Powershot (I really should sometimes, huh?) and rely on my iphone (like millions of others). The awesome stylist Emily Henderson recommended a magnificent app from Benjamin Moore called Color Capture which lets you snap something and it tells you the Ben Moore paint color. Sweet sweetness.
Now if you'll excuse me, I have to deal with the company I ordered the closet knobs from since I ordered them a week ago and the status still says pending. How's a person supposed to open a door without a knob? (A screwdriver.)