Thought I'd update you guys today. Nothing too thrilling going on. Just a little bit of dresser mending, secretary repair/sanding and my little bookcase side project. I have to rant a little on this one. Picked it up from a craigslister with the intention of painting and placing wallpaper on the back for a little oomph in no time flat. Ordered a few samples of quality wallpaper, picked out "the one," went back to order it and the site no longer has it in a roll. They don't have any of the samples I ordered in a roll. I'm not about to order a bunch of samples and splice them together so I'm back to the drawing board with this part. I'm most upset about it because the samples took a very long time to arrive. So much for a quick side project.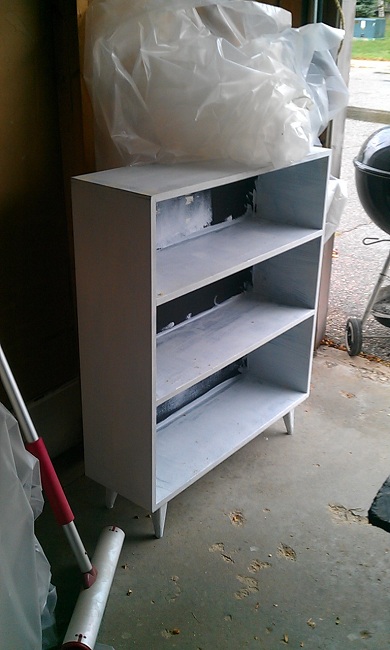 While I'm messing around with the bookcase, Greg has been putting layers and layers of trowelable putty on this dresser whose veneer was damaged. Since it's being painted (and is not a client order), we decided to go this route instead of finding new veneer. Due to a stall on a client order (also involving wallpaper), we've been able to get back to styling this piece the way we want. While I'm enjoying fulfilling orders, it feels nice to get back to designing.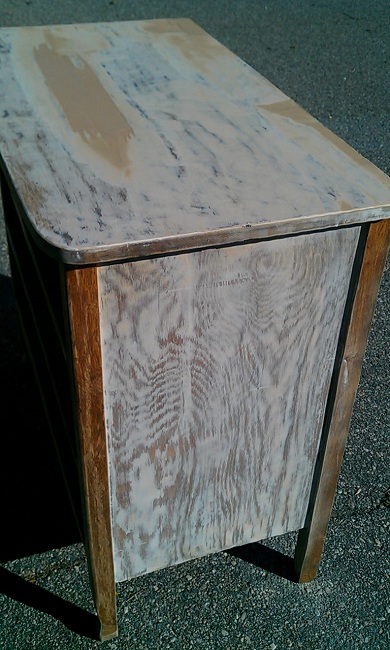 The Wits might have an announcement soon. No big deal. It could be life-changing for us. Whatevs.