We put a chalkboard on it! The wall in the studio that is and yes, I'm mocking Portlandia residents Lisa and Bryce as we often do around our place ("put a bird on it" or "put a coat of paint on it"…you name it, we've probably said it). Such a great show!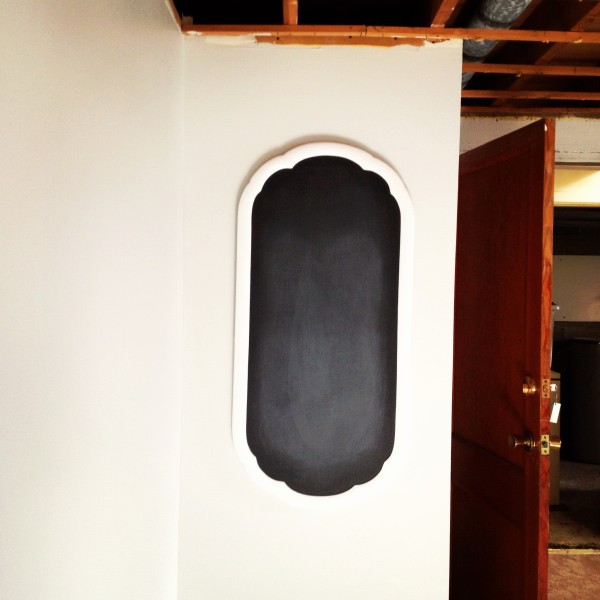 Along with our DIY pinboard rests this easy and thrifty chalkboard. This is the DIY task I said I'd share from the last post about crafts and craft fails. I forgot to mention one other fail that involved a cheap picture frame, glue, burlap and a paint pen…the glue and the pen didn't like each other and turned my phrase 'you're my favorite' into a yellow, streaky mess that looked more scary than sweet. Another crushing craft blow.
But this chalkboard is going to turn things around.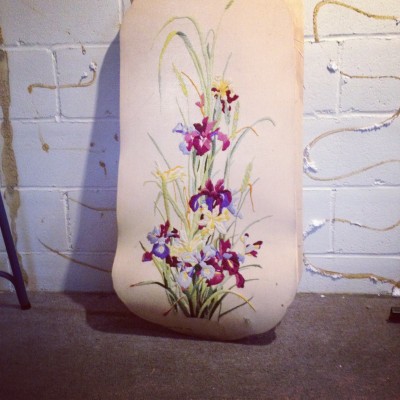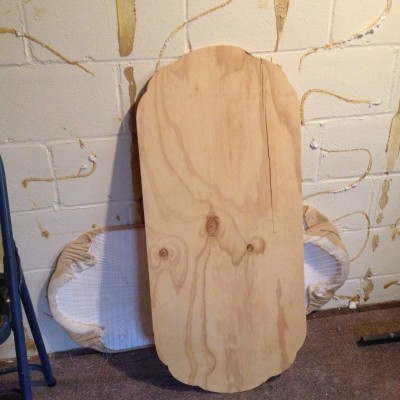 First, we took this free frame (my ma-in-law gave it to us) and prepped the surface by applying wood filler to the back (a piece Greg's dad made just for the frame) to help the warping-both sides need this since it's plywood-then sanded and primed.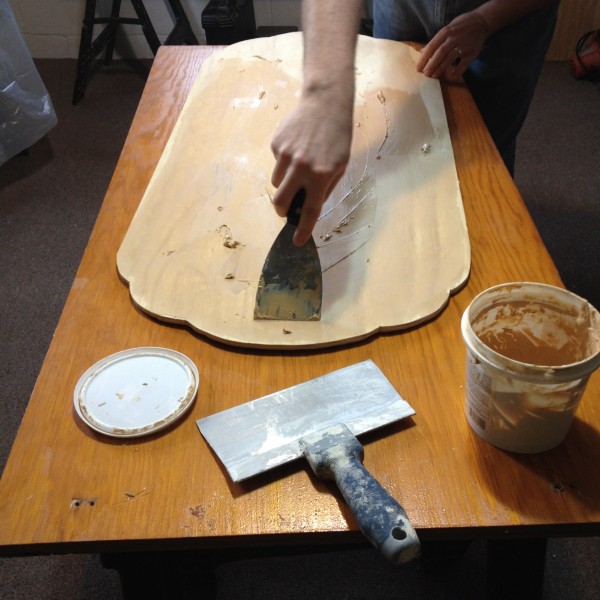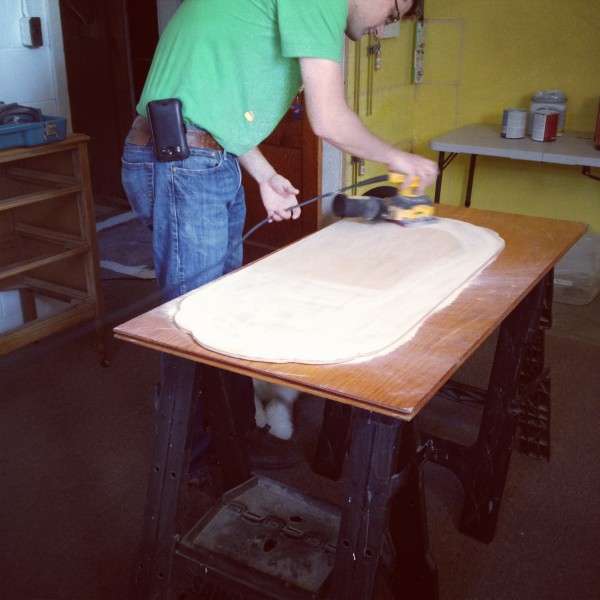 The frame had some special treatment too with a little filler and sanding then a few coats of semi-gloss white spray paint (that might change later).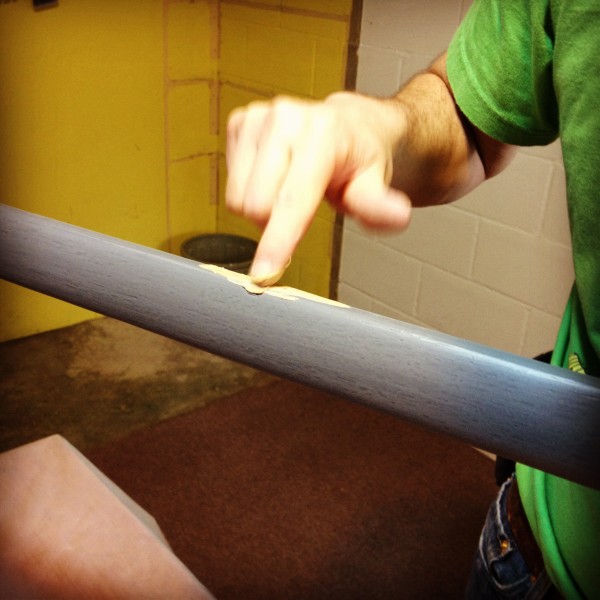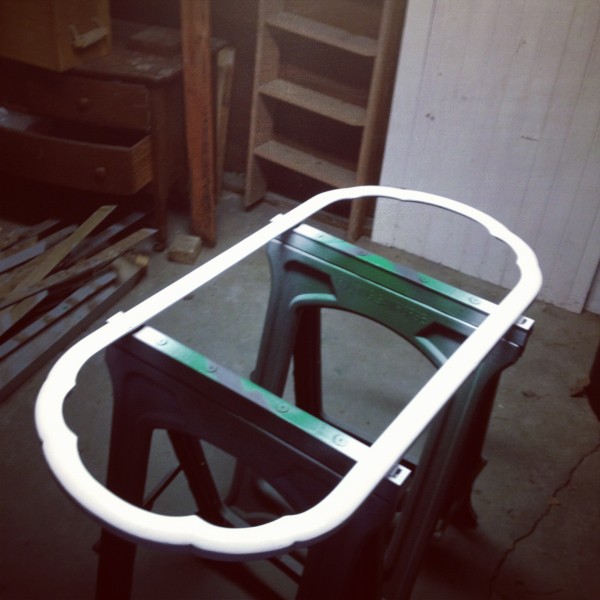 By the way, I've seen cute frames like this at garage sales and thrift stores so you too can do this fairly cheap or make your own frame like we did for the pinboard.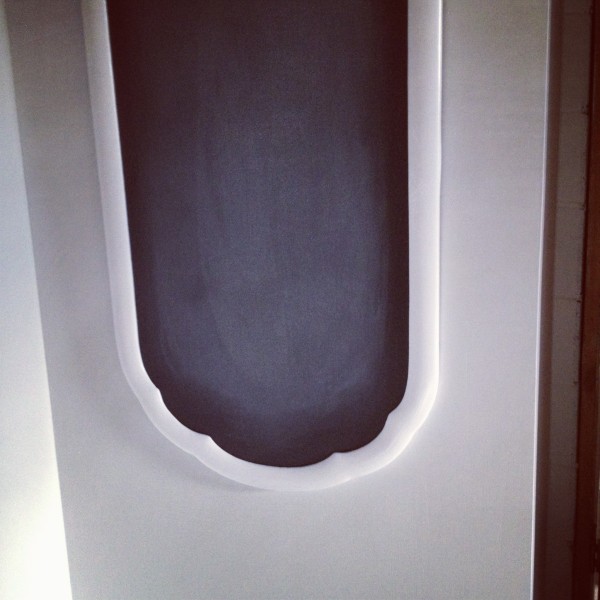 The only thing we spent money on was the chalkboard paint and I've seen some tutorials (here is a link to Martha Stewart's custom paint tips and to a Beautiful Mess Blog-both great sources for many, many things) on how to make your own if you wish to go that route or add color.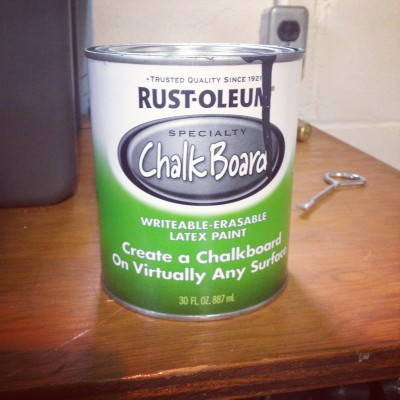 At the time I did not. I wanted a vintage/classic feel to keep things neutral since my accessories are the pops of color in the studio space against a light grey, cool tone wall. But I can see it in my future since I'm clairvoyant and all. No, I'm more sarcastic and jokey than anything.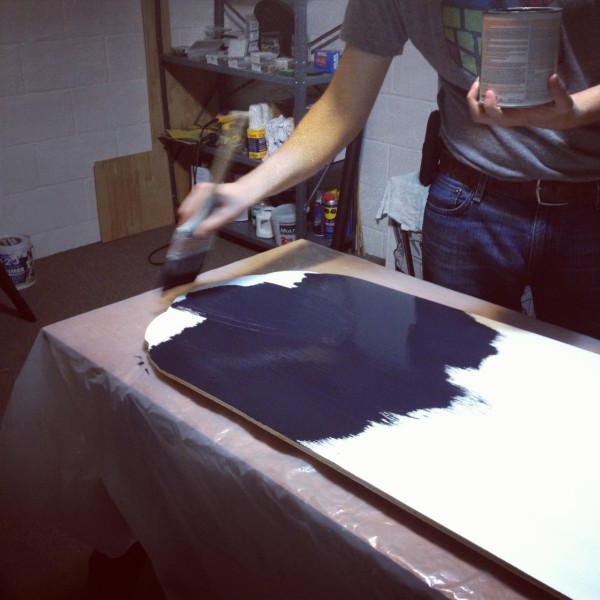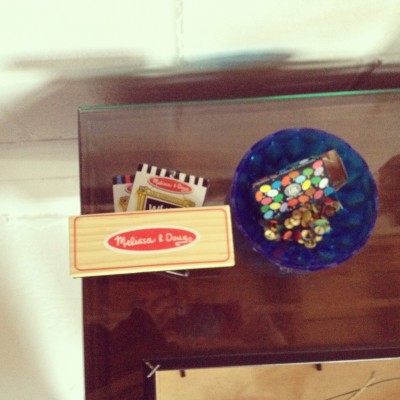 Oopsidoodle, guess I'm wrong, I did go out and buy an eraser and white/color chalk too. And now that I'm adding that link, I see the wrong chalk was sent to me. I got the neon which was supposed to be the less vivid shades. Happens. A little contact-aroo will help. I really just typed that in there and am keeping it.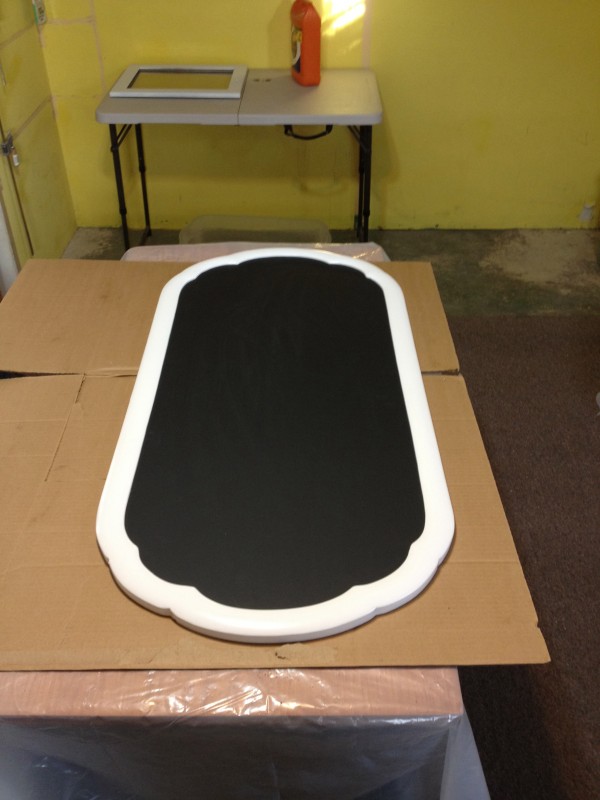 It took about 3 coats, maybe 4, of the chalkboard paint. I can't recall since we finished it a while back then had a chaotic time (still are) functioning with the old laptop and moving over to the new computer. The back was attached to the frame, placed on the wall with a nail and the original hanging wire and just like that, all easy peasy, our chalkboard was made. If you'd like more detail about a step or product, I'll try to do my best to help.