Wanna see the newest member of our household? It's about to get weird in here, people. I think it's sexy and I am not the kind of person to describe furniture as such. Not seriously anyway.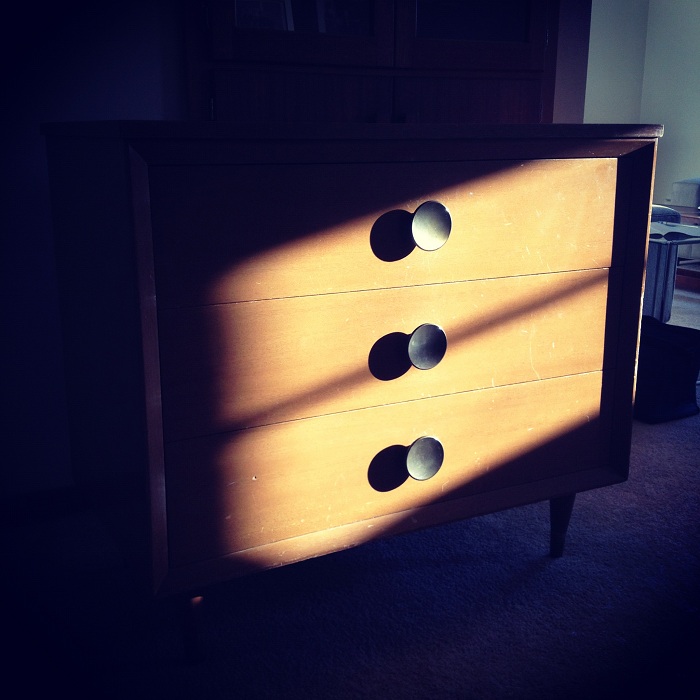 Do you see it though? I'd normally just mention that it has clean lines, a simple shape, mid-century qualities, nice hardware, tapered legs with caps-all things I like.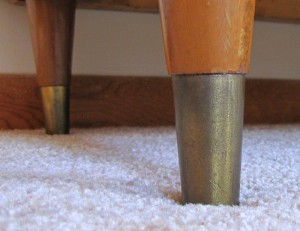 Sexy though? Maybe it was the price ($50) or the legs or the clean lines or the hardware or the quiet way it sits in the shadows not begging to be looked at but certainly noticed. All that has to be it.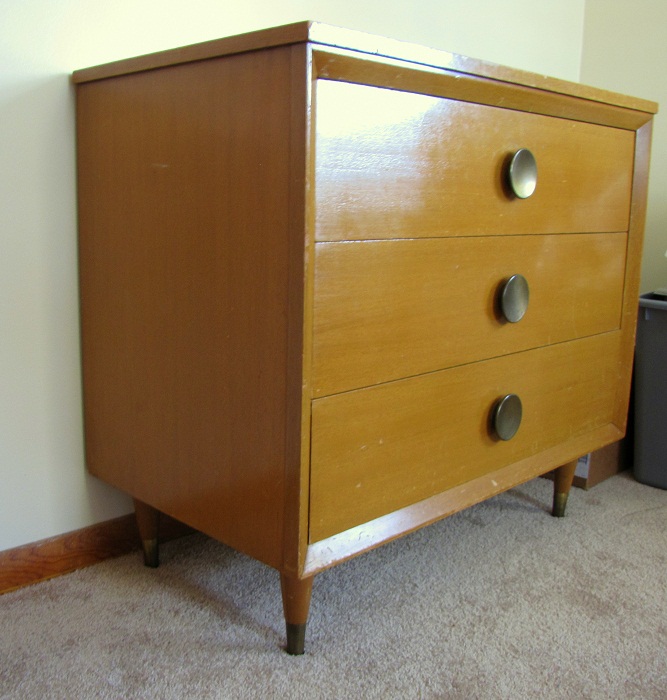 Just so you know, I will not make a habit of describing furniture in this manner. This is the exception. I'm keeping this piece. Even though our etsy shop now sits empty. Ol' blue dresser leaves this weekend for NYC after it was recently purchased. We'll get back to refinishing more pieces soon.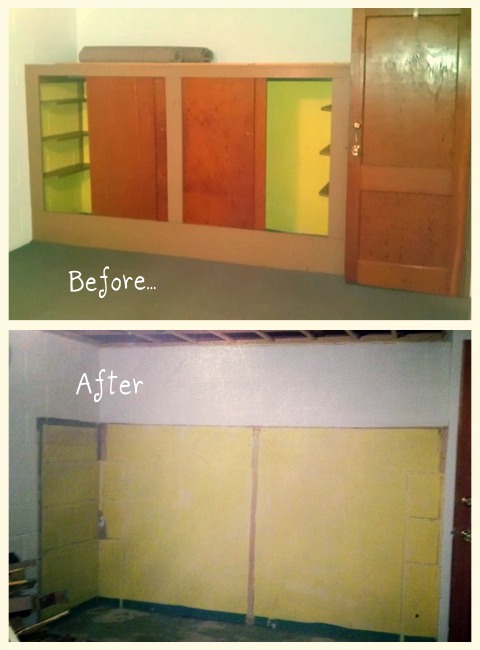 First, I want a closet in our bedroom and a new attic entry so the remaining electrical can be done and we can blow in more insulation. Rent the machine, spray the cellulose and keep in more heat (it's been cold in here even though we're having a mild winter).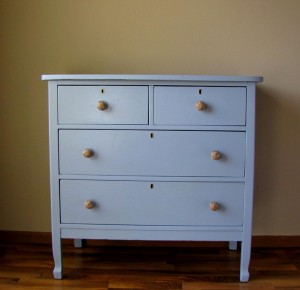 We're in the midst of repairing and tearing down closets in the house. Very similar to repairing furniture but with joint compound instead of wood filler, drywall sander and trowel for a skim coat on the walls in place of sand paper. Greg makes it look like an art. It is an art. I do what I can but sometimes that means standing back and snapping pictures.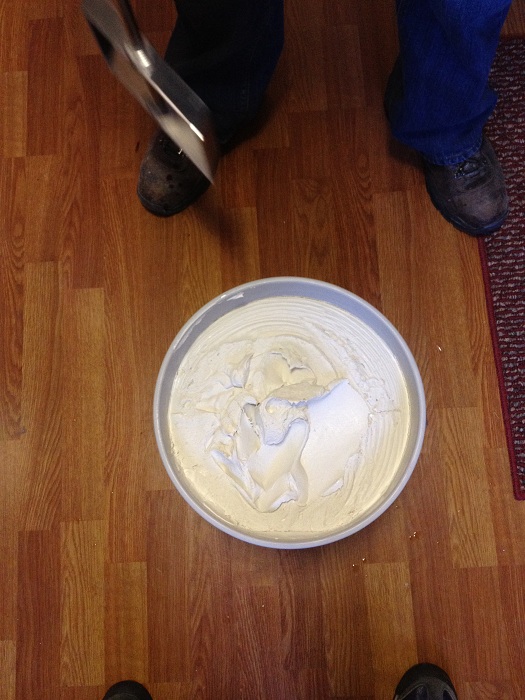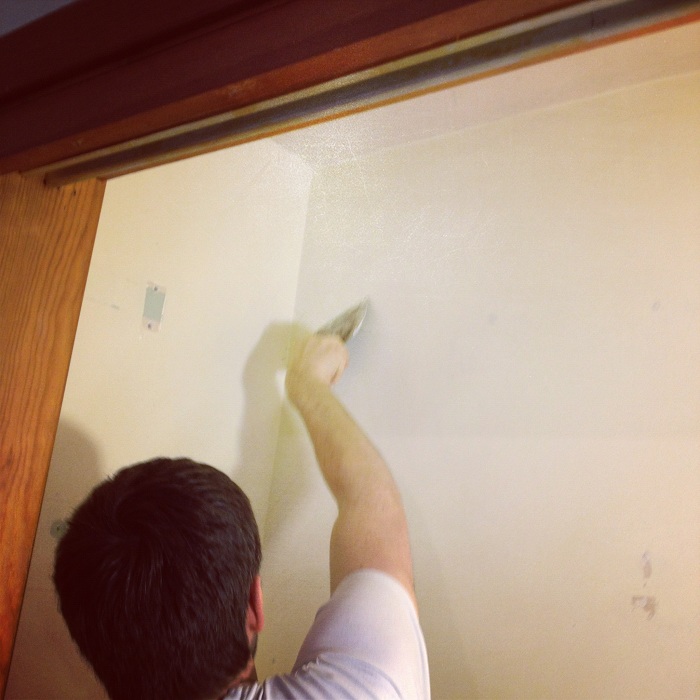 Same tools with a different purpose. We painted the closet bright white and now it's almost ready for the hooks and rod.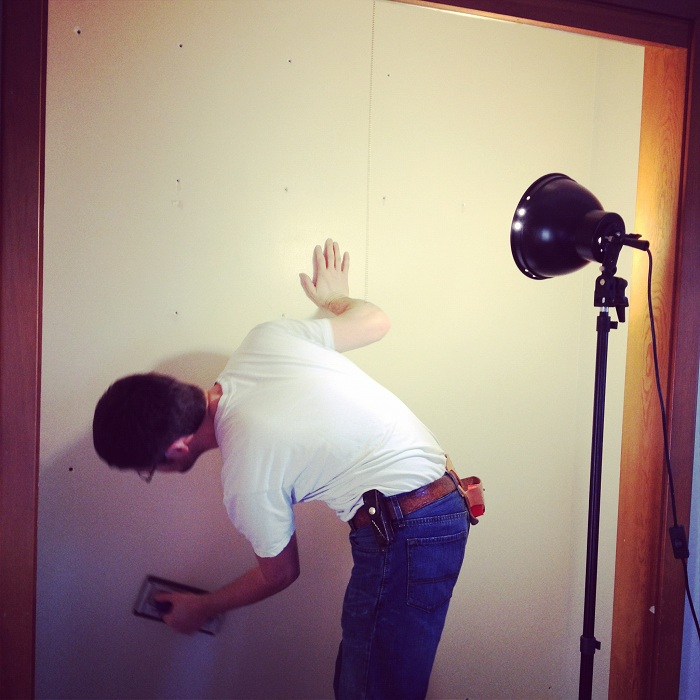 The trailer is here to haul our demo material to the dump this weekend. It's open one Saturday a month during the winter and that would be this weekend. It's only going to take a few hours to load….not looking forward to it but I'm ready for that junk to be gone and the dust to settle elsewhere.