So, that little secret I mentioned in the last post about the bittersweet quality of Greg's promotion due to its impact on our goals and timeline. Yeah, let's talk about that. It's kind of a big deal. Like Barney Stinson (How I Met Your Mother reference).
Something came up (and I'm purposely being vague to save an explanation to certain people) that made us consider leaving the state. A viable option.
A little backstory. Our dream is to live in Oregon. We fell in love with parts of the state (like I explained in the post about us a few weeks ago) and have since been trying to get there. Across the country from Minnesota (where we left our home state of Indiana for four years ago).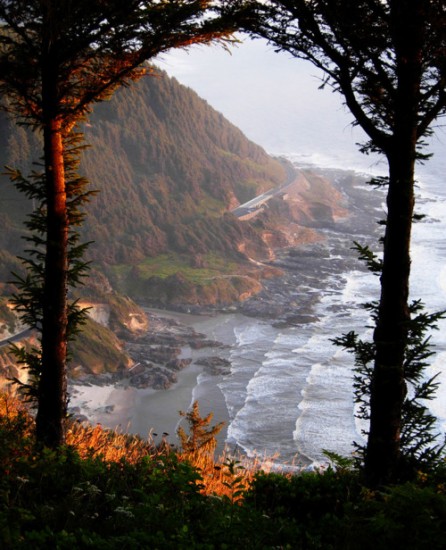 That thing that came up was exactly where we wanted to be and could have been a reality. There was a step towards seeing if we could be considered then left it sitting (and festering in our minds). Convinced it was the push and break we needed after a growing displeasure with how things were going in our world. We think if you can fix something in your life that would make you happier, do it, go for it…assuming you aren't hurting someone else and can survive once you're there.
Greg and I got carried away imagining our new adventure. We started to discuss an exit strategy giving us about 3 or 4 months to get the house to a point where we could put it on the market. The priority became doing what we need to to get ourselves in line with leaving. Hence the lack of writing about the yard and things I used to extensively blabber about. The yard seems like small fries compared to the work the house needs over those months. I guess the house would be McDonald's sized large fries, a shake (preferably the Shamrock one), Quarter Pounder (Royale with Cheese), 20 piece McNuggets and…well, you get the idea. I'm hungry.
Then a week later came the promotion. Surprise! His company was firing a number of people and has been restructuring since the entrance of a new President. Greg gets things done and is highly sought after to fix problems. Proud of that man. Mover and a shaker. (I really need to get off this shake thing because it's not the season for the Shamrock which I really want.) He is now considered a design engineer and that comes with a raise. A portion will be used for gas since he will be working at the company's other facility, closer to the Twin Cities. I imagine he'll be working even longer hours and sitting in traffic. The other facility was located in a town of maybe 2,000 and he barely saw a soul on the road. Now it's mostly interstate driving and, according to Wikipedia (you can always trust that), working in Minnesota's 5th largest city. Longer hours, more time on the road equals less time to help with the furniture business, renovating the house and quality relationship time with me (and Henry). The end goal has to be kept in mind though.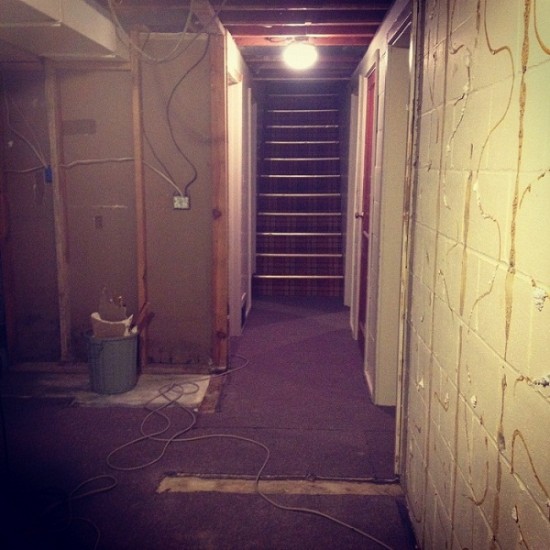 And it better not be this mess (my mind went to extremes when we found out) I've described above because we're still focused on growing this here furniture redecorating thing and these beige walls, carpet and trim have gots to go. Oh, and we need walls downstairs and flooring and an updated bathroom downstairs and an updated bathroom upstairs and a kitchen update and what isn't there to fix up? The extra cash will significantly help. Things could be paid off or down to an even more manageable amount and we could afford a loan to fix the house. It hasn't stopped our passion for moving on. Just not the time.
It's hard once you have an idea in mind that thrills you to the core then have to do the sensible/responsible/opposite in this case thing and postpone it. Besides, Greg likes the idea of designing more for his company so he's excited for that future and it's great for his career outside of the company. I guess it's one of those couple issues. I want him to be happy and fulfilled so I give a bit for now. Compromise.
One problem with moving on sooner was that we've only lived in our house for 7 months. The one we're talking about renovating all the time around here when we're not writing about refinishing furniture. We don't want to take a hit so that requires getting it to a point that is a blank slate for a new owner to work with, perhaps leaving out some of the 'us' ideas. The notion is to make the house lovely without having to pressure myself to pick out characteristics that would be 'me.' I can create things for other people. It's easy but I am picky when it comes to these topics and want to know all my options. All of them that I possibly can then decide. That would make me go insane at this point. I can pick aesthetically pleasing aspects to hand over to someone that can put the 'them' in the house. Sigh of relief.
And I love this 1952 house and want to do it justice, just like with the furniture finds. Once we get a few things paid off over the next few months, we're going to start working more on the house or taking steps towards being able to afford bigger renovation projects.
Although we also considered renovating this house over the next few months to a point of resale then buying a house closer to the facility Greg will be at from now on. We'd be closer to furniture finds, better places/more options for dining and entertainment and closer to buyers of our pieces. We're a little farther away than some Minneapolis citizens (a good portion of our clients and interested buyers are here or in the metro area) want to travel. It's an issue for our business. But it seems silly if we intend to leave and finding something to fit our needs could be a problem. Staying put makes more sense.
I might even still keep an eye on that area's real estate each week. That's not saying much because I have a habit of checking real estate around the country, imagining what it would be like to live there. Checking trends, seeing what their craigslist scene has to offer.
Thinking about the kind of work needed to be done to move across the country reminds me of our move to Minnesota.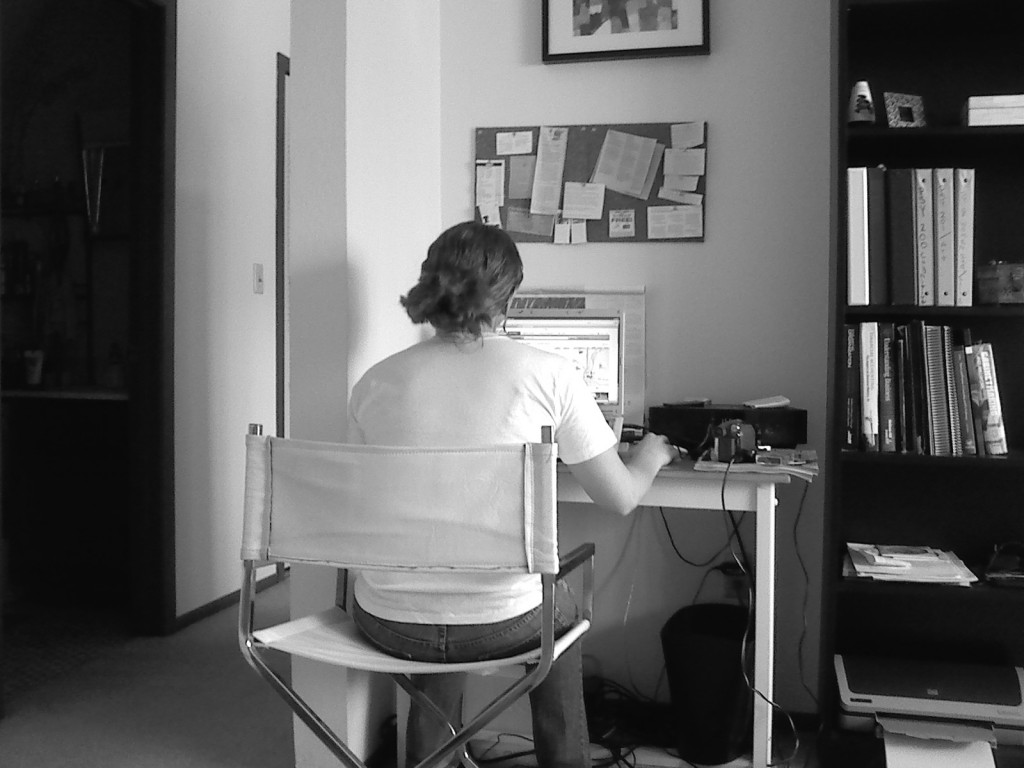 When Greg was hired and we drove to Minnesota in August of 2008, we were given 3 days to not only find a rental but to sign and provide whatever info was needed before driving the 12 hours back to Indiana where we had exactly 2 weeks to pack up and make our way back to Minnesota where life would change completely. 3 days. We took the advice of his new coworkers and searched in the tiniest of towns. Pretty much everywhere within a 50 mile radius of the facility. On the last day, we drove into Northfield. It wasn't recommended by the coworkers-something about being snobby and expensive…all of Minnesota is expensive compared to where we've lived. But it is a college town. Two private colleges where most of the students are from other states too. We are happy in a college town atmosphere after 6 years around Purdue University. There was more of what we're looking for and the 30 minute drive to Greg's job was manageable.
The first apartment of the 3 in the state was on the first floor and faced all the drab garage spaces…it was sad and lonely and just plain terrible. Thank goodness there were about 3 months that still felt like a vacation and adventure. Sleeping on the air mattress in the living room with carry out meals and talk of our new surroundings…back when Greg actually took Friday off (a day he's supposed to not go in but rarely happens nowadays due to his own choosing-ahem, husband). Once that wore off though it was a hard hit-no family, friends, familiar places, everything we owned was in 700 sqft and the charms of the area were lost when we realized there really wasn't as much to do or see or eat as we were used to. It took twice as long to get anywhere from what we were used to. Minneapolis/the metro is lovely and bustling but we can't afford the drive or time to get up there as often as we'd like for sanity purposes. It's a good day when we have a reason to take a trip up there.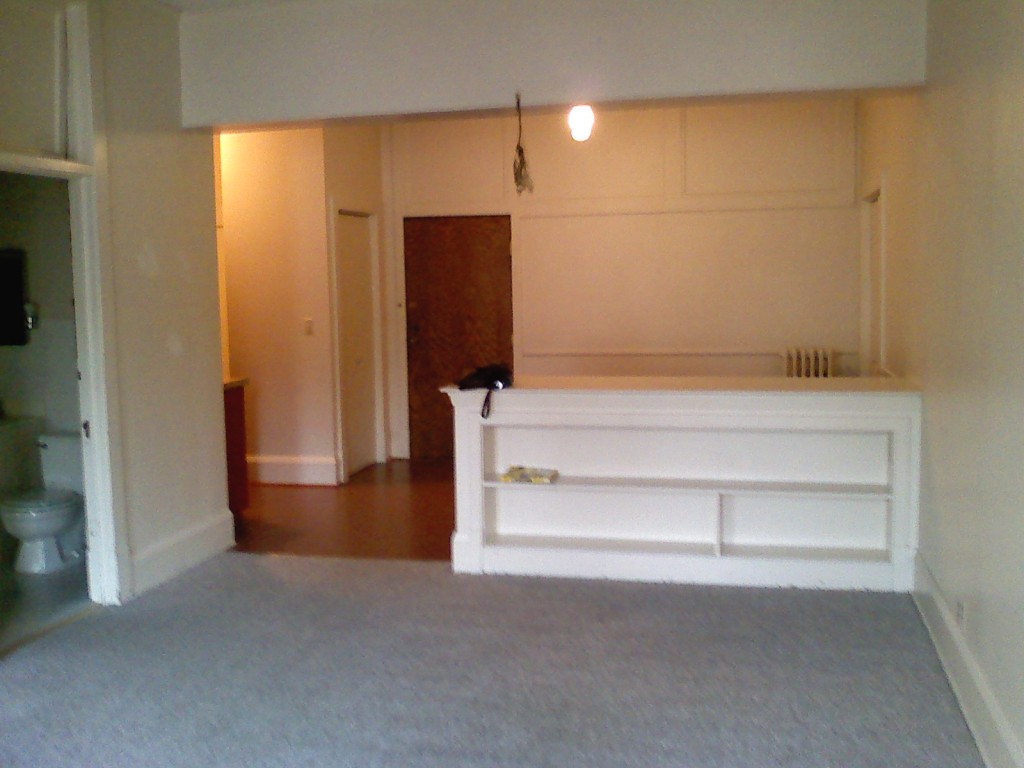 We moved downtown Northfield after that when we began house searching. Nothing worked out and we moved into our third apartment which was almost identical to the first place (same management) but on the backside facing a park with wood laminate floors instead of ugly carpet. We were content there. But the whole purpose of the shorter lease was to get ourselves into a house. We had an offer on one but it was a short sale and needed a lot of work. It had been rented to students for years. We dropped that offer months later when it was apparent the deadlines were not going to be respected by the bank.
Three years, three apartments and three attempts to find a house later and we finally came to this house. There were many atrocious dwellings and a nice house over our budget until we gave in to our agent's request that we see this house. We'd passed on the chance twice over 3 months and were about to go into "this will never happen" mode when we really liked it. We went back again and again after we made an offer. The more we did, the more we saw ourselves here. Fixer upper that it is has some great character that was missing from the other spaces. What some call "character" equates to weird layouts and inefficiencies. When you're 5'3" and can't stand in what's declared the second bedroom, probably time to run away.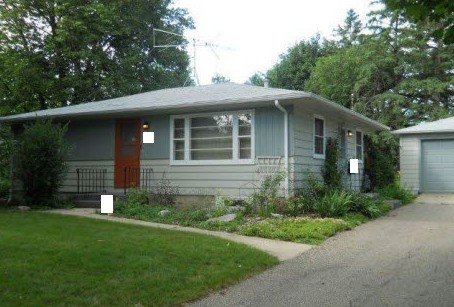 Seven months in this house and Greg and I still find ourselves saying we love it. But we can let it go if it means setting up a life we feel suits us better. We've done it several times over. We're used to it. That time will come. Til then priorities have changed, the new position will bring more change but we're still evolving and creating furniture which hasn't changed.
Phew, I feel better for sharing.