This client order is done. Nearly.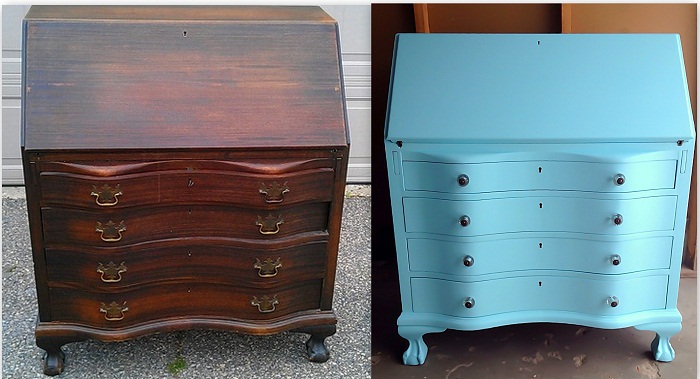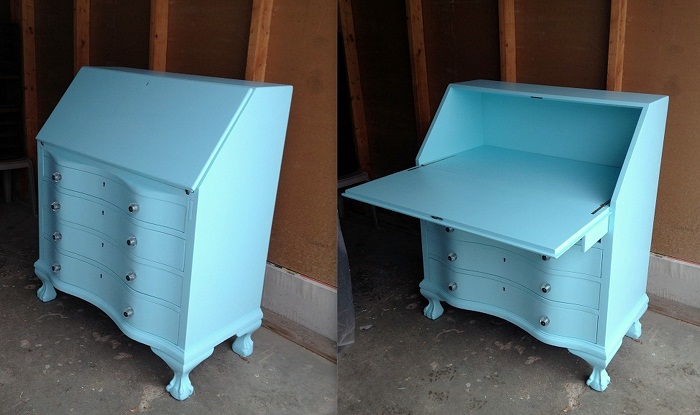 These two little pieces below are missing from one hinge. Two important little pieces. One isn't any good without the other and we're waiting on the insert (should arrive tomorrow) to replace the screw that the last person stripped when they refinished this beast. We didn't think these two teeny parts would be so difficult to get our hands on but live and learn.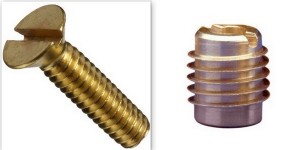 Speaking of it being a beast, it's over 100 lbs. which is why it doesn't have a proper setting for its reveal photo. That's one thing about the house-there will be a designated area that isn't on the 3rd floor of a building for photo shoots.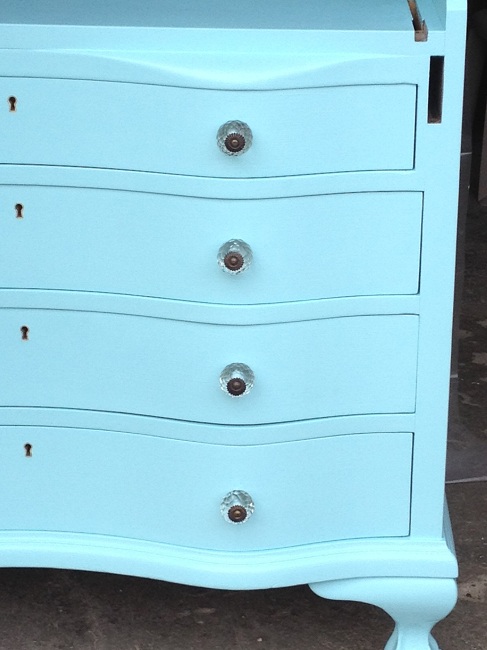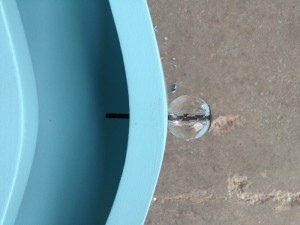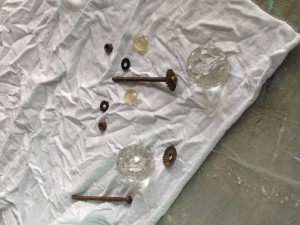 The robin egg blue antique secretary is on its way, first to Cedar Rapids where we'll meet our clients then on to its final home in St. Louis. In time for the holidays and in time for our move the following weekend to the house.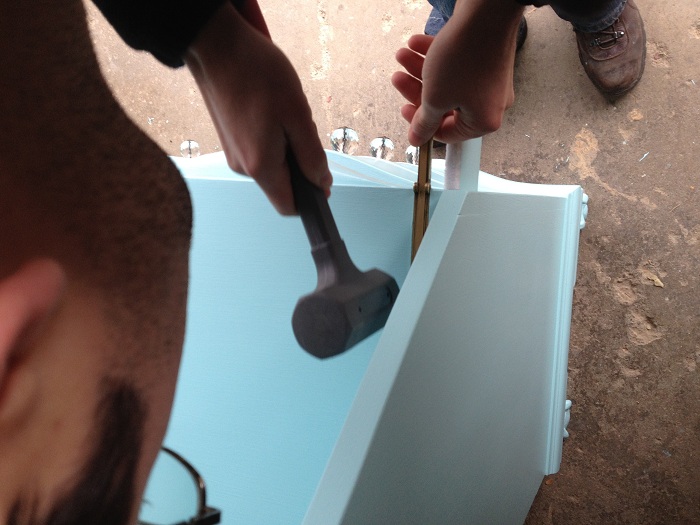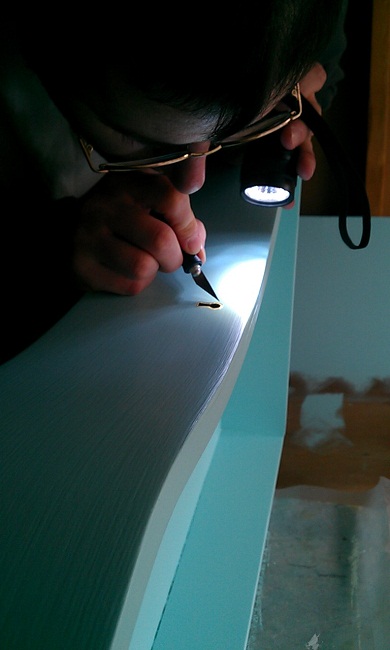 By the way, we've decided to keep our closing date on the house for the 15th. While it would have been nice to get in early, it would be a major pain to change our schedule to accommodate and well, it's extra money to spend around an already spendy holidays.