Pssst. Hey, you. Wanna see some cool things that arrived this week?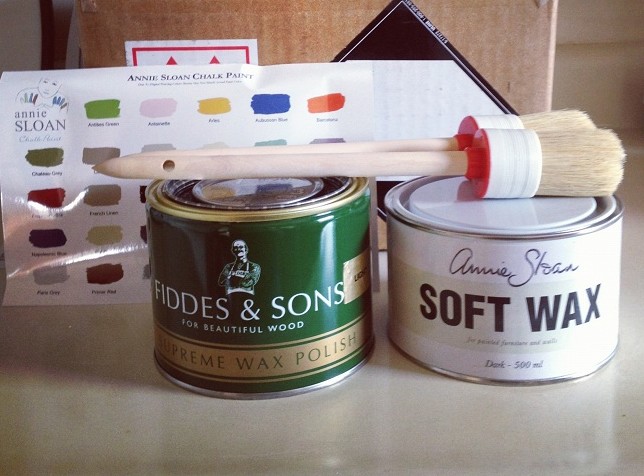 Wax-one dark and one light (clear)- as recommended by two of my favorite bloggers, Marian aka Miss Mustard Seed and Robyn of Robyn Story Designs. Marian's Wax 101 tutorial convinced us to finally try a different wax for our finish. We hear it's creamier and that intrigued both Greg and I. It's not that we are displeased with the Minwax we've been using but we just wanted to try something new and figure out what works best for us. Plus, with Miss Mustard Seed's connection to John Millen Hardware we got this Fiddes & Sons tin much cheaper. Bonus! Go here for the same deal thanks to Marian.
Then the Annie Sloan dark wax (Annie Sloan's chalk paint has really impressed us in the last few months) is something buzzing around the blogosphere in the world of furniture refinishing. I decided to just go for it, along with the mini wax brushes (they were buy one, get one free and you know I love a good deal) through Robyn's store. I think some of the pieces we pick up could use some highlighting and the dark wax is the ticket. Robyn was nice enough to send a sample chart of the chalk paint and directions for brush cleaning. Awesome!
We'll let you know our opinion on both. I can't wait to try 'em out.
And I'm being a little dishonest…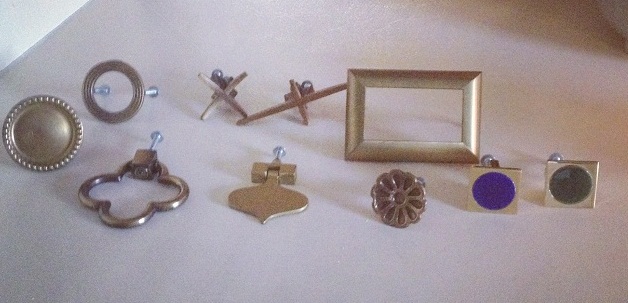 …this sample hardware arrived weeks ago but I'm just now finding the perfect chance to show and tell you the source. It's one I hadn't heard of until I did some digging on Pinterest. Ansaldi & Sons (what's with all the son stuff today huh). The site is a little tricky to maneuver but the products are amazing and the price is right. They will forever be in my hardware resource list. They sell much more than hardware though. Check them out-a supplier since 1957.
I tend to order samples of hardware when I find room in the budget because I like to pick out just the right ones to complete the look. Any followers know how I don't tend to use the hardware most of our thrifty finds come with…at least not on the original piece. Often times the hardware makes the piece or adds the cherry to the top, ya know.
Thanks to all for my wonderful new stuff. It's like Christmas for me!